Pokémon GO Fest 2020 is set to be slightly different this year, with everyone able to join in worldwide to earn special rewards. 
Previous Pokémon GO Fest events have seen trainers congregate to a ticketed area for the chance to catch exclusive Pokémon and earn bonuses, taking place in Chicago, Dortmund and Yokohama, Japan last year.  
Due to the COVID-19 pandemic, Niantic is switching up plans for this year - with Pokémon Fest 2020 an "entirely global event in a virtual format" which allows to player take part from home. 
The two-day event takes place across 25-26 July, with ticket holders able to attend both days of the event.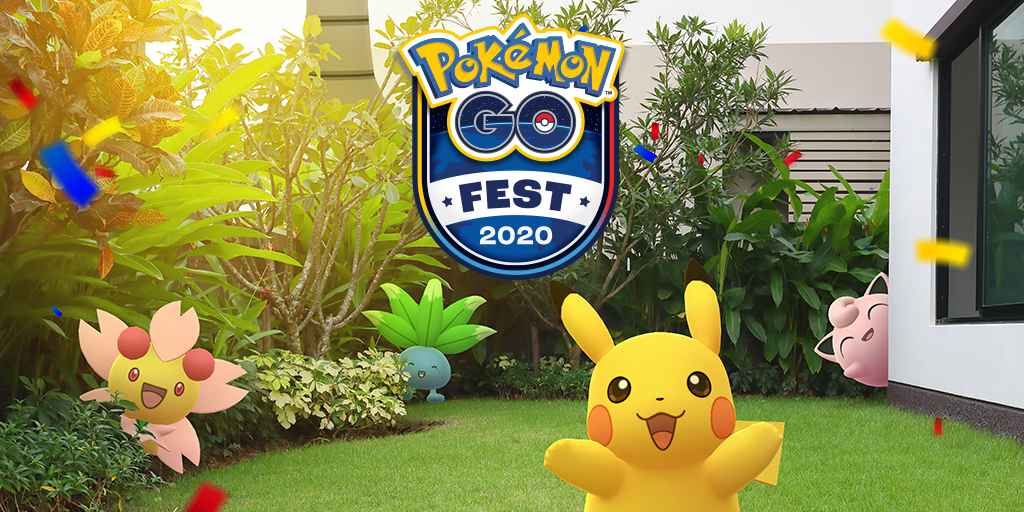 Pokemon GO Fest is coming in July (Picture: Niantic) 
How tickets will work for the event remains unclear, although they promise "an exciting weekend of bonuses, Pokémon encounters, and Special Research". 
They also state there'll be "exciting ways to connect with other trainers and experience other fun surprises" over the summer - without giving any specifics. 
More information is expected on Pokémon GO Fest 2020 in the coming weeks, although if successful, an all-online event could supersede traditional Pokémon GO Fest experiences in the future.
Pokémon GO Fest 2020 kicks off 25th July.