Pokémon GO's current update,
Season of Heritage
, has added new in-game events that unfold throughout the season, which ties into the upcoming Pokémon GO Tour: Johto. The addition of seasonal bonuses and Timed Research events grants Trainers a few exclusive rewards.
The Power Plant event is the final seasonal event, which sees Trainers having to catch Pokémon to make progress on unlocking the last door mechanism. However, disgruntled Trainers expressed frustration at the developer, Niantic, for a "boring" and "lazy" event with little offerings to rave about.
Power Plant the "laziest" Pokémon GO event
Posted to the Pokémon GO subreddit, a disgruntled Trainer expressed frustration over the lack of features, rewards and more in the ongoing Power Plant event. The Trainer criticised developer Niantic for its lacklustre offerings for the latest event.
"No new timed research. No new special research. No collection challenge. No event bonuses. Just one new spawn and its evolved form. And it goes on for another 12 days," user Miserable_Waterfall commented on a Reddit post. "Don't get me wrong, Helioptile is awesome. But am I missing something? Or is this the laziest PoGo event in history?"
Granted, Helioptile (and its evolution, Heliolisk) is one of the better additions that arrived in the Power Plant event; however, it leaves very little to be excited about. Another Pokémon GO agreed with the comments, adding their criticism of the developer, "Niantic been lazy since the start of times".
Other Trainers expressed similar discontent from the Power Plant event, mainly since the event did not feature the area's most iconic Pokémon, the Electric/Flying Zapdos. "Kanto Power Plant event without Zapdos? Definitely lazy!" one Trainer wrote.
One Trainer commented on the slower pace of recent Pokémon GO events, citing that too many can make the gameplay experience quite tedious. "Sometimes it's good for the game to just chill for a little. Too many high pace events can make it boring too. It's nice to see a slow pace for a change," user NaujQF wrote.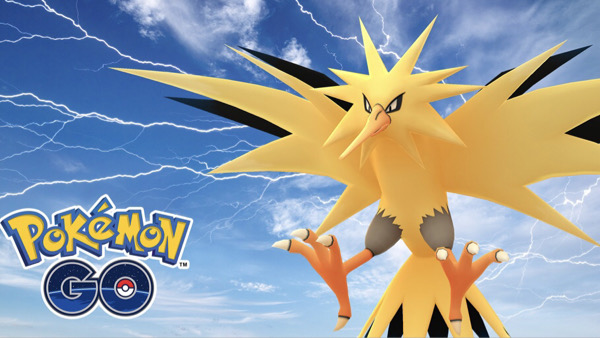 While the exclusion of Zapdos is quite disappointing for many Trainers, a few believe that Niantic may add the Legendary Generation I Pokémon to an upcoming in-game event. "With a Rocket event next week, I could see them bringing in Zapdos as Giovanni's "new" Pokemon. (I hope that I'm not right)," user slimsady2 commented.
There is hope, as such, for Pokémon GO Trainers with the forthcoming event, "A Bad Feeling…" starting on 24th January 2022. The event will mark the appearance of Team GO Rocket at various PokéStops and inside balloons throughout the Kanto and Kalos regions. The event will also add a bonus for Trainers to help any Shadow Pokémon unlearn the Frustration ability.
🔐 Swinub Incense Day
🔐 Mountains of Power
🔒 Power Plant

Spark and the team are closer to unlocking the door with Electric-type Pokémon. But it seems they aren't the only ones seeking truth...

📝 Learn here: https://t.co/ADGcrNszKnpic.twitter.com/qae7VDRm0h

— Pokémon GO (@PokemonGoApp) January 17, 2022
The Power Plant event may have faired better for new players as it didn't provide anything new or exciting for experienced Trainers. As such, we'll see what new content Niantic will add to the current Season of Heritage update to Pokémon GO in the coming weeks.
Featured image courtesy of Niantic / The Pokemon Company.