Pokémon Unite is a 5v5 MOBA game that will be releasing next month for Nintendo and for Android and iOS devices later this year. The game is developed in the partnership of TiMi Studios and The Pokémon Company and will feature over 20 Pokémon with different abilities that players can choose before going into the battle. 
Players will start with the level 1 Pokémon and evolve them to unlock more powers by gaining experience and fighting against the enemies. The game will feature cross-play along with cross-progression across all devices, which is one of the main highlights of the game.
Pokémon Unite Roster - List of Pokémon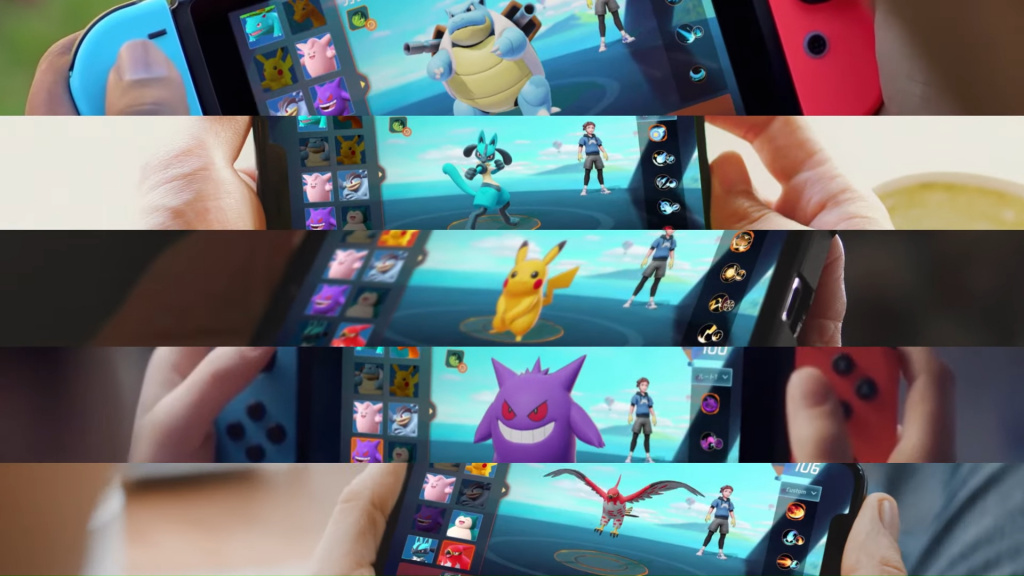 List of all Pokémon in Pokémon Unite (Picture: The Pokémon Company)
Here is the list of all the Pokémon that will be available to play in Pokémon Unite:
Absol
Alolan Ninetales
Blastoise
Charizard
Cinderace
Cramorant
Crustle
Eldegoss
Garchomp
Gardevoir
Gengar
Greninja
Lucario
Machamp
Mr. Mime
Pikachu
Slowbro
Snorlax
Talonflame
Venusaur
Wigglytuff
The game looks cute and exciting as per the cinematic trailer released a few days ago, and all the Pokémon fans are eagerly waiting for it.