The Pokémon Company has recently rolled out a small update for
Pokémon Unite
 that brought changes to the multiplayer mode. This includes making navigation to various tabs like events, friends, lobby, etc streamlined and simple, especially for mobile players.
Meanwhile, leaks have already started surfacing as data miners have revealed details about Pokémon Unite's Season 3 battle pass as well as the next ranked season. Based on the leaked information, here's what the upcoming Pokémon Unite season may have in store for Trainers.
Latest Pokémon Unite leak hints at sunny new Battle Pass season
According to a popular Pokémon leaker, ElChicoEevee, the upcoming Pokémon Unite Season 3 battle pass will be based on the summer vacation theme and is rumoured to be called, "Sun, Sun, Sunshine".
Pokémon UNITE Datamine/Leaks
Releases 08/11/2021
Temple Crustle Will Cost 60 Holowear Tickets (we think that it will come in gacha)

Battlepass Season 3: Sun, Sun, Sunshine#PokemonUNITEpic.twitter.com/Da6g7j63WB

— Eevee (@ElChicoEevee) November 3, 2021
Additionally, it is expected to introduce Holowear cosmetics for Charizard and Venusaur amongst its rewards. While the Holowear cosmetic for Charizard will be one of the first few items Trainers can unlock, Venusaur's Holowear item will likely be the final Battle Pass reward.
According to the data mined information supplied by ElChicoEevee, the contents of the Battle Pass Season 3 will be as follows:
Level 1 - Adept Style: Charizard
Level 3 - Masked Style: Gloves
Level 5 - Masked Style: Socks
Level 7 - Masked Style: Shoes
Level 9 - Masked Style: Bottoms
Level 10 - Masked Style: Top
Level 11 - Explorer Style: Socks - Free
Level 14 - Masked Style: Headwear
Level 20 - Explorer Style: Top
Level 24 - Explorer Style: Shoes
Level 28 - Explorer Style: Bottoms
Level 30 - Design Short-Sleeve Shirt (Sunshine)
Level 31 - Work Style: Outerwear (Blue) - Free
Level 34 - Design Board Shorts (Sunshine)
Level 38 - Rubber Sandals (White)
Level 40 - Sunshine Style: Headwear
Level 44 - Athletic Top (Black)
Level 48 - Sunglasses (Blue)
Level 50 - Sunshine Style: Top
Level 54 - Sunshine Style: Shoes
Level 60 - Sunshine Style: Venusaur
It is also rumoured that a new Crustle Holowear, Temple Crustle, will be included with the new season reportedly costing 60 Holowear tickets. The Temple Crustle Holowear will likely be rewarded via the Energy Rewards system.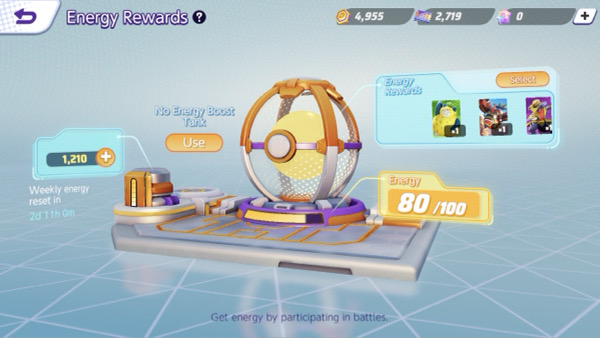 The current Battle Pass season will conclude on 7th November with the next season arriving the same day. It is also important to note that Pokémon Unite's Ranked Season 1 will be ending this week, with the next season starting on 7th November.
Depending on which rank you have achieved, players will be eligible to receive rewards ahead of the season reset.
The first ranked season is coming to an end on 11/7 at 4:59pm PT!

Once the season ends, you'll receive a number of Aeos Tickets as a reward based on your rank. Be sure to get the highest rank you can before the season ends! #PokemonUNITEpic.twitter.com/whai9n3ILJ

— Pokémon UNITE (@PokemonUnite) October 27, 2021
Pokémon trainers still have a few more days to battle in Remoat Stadium to rank up before the season gets over. While nothing has been confirmed yet, we will update this article with the latest news and more.
Don't forget to check out our dedicated Pokémon section for the latest news, updates, guides, leaks and more.
Featured image courtesy of The Pokémon Company / TiMi Studios.