Pokémon cards are helping Caleb King, a young college student from the University of North Georgia, fulfil his dream of enrolling in medical school, as he's earned over ,000 selling rare editions.
The Pokémon card craze has been taking over Twitch in recent months thanks to content creators like Matthew "Mizkif" Rinaudo and Ludwig Aghren making pack opening streams a regular occurrence, with King making a smart investment years before the hype reached its peak.
King, a self-proclaimed Pokémon fan since his childhood, purchased packs of cards back in 2016 for $4,000, an investment that soon paid off in a big way, according to an interview made by Fox Atlanta.
"I'm sitting in about $80,000 worth of cards that I've sold," Caleb explained, adding that in his possesions he's still got a 1st edition Red Cheeks Pikachu, a highly-coveted card by collectors than can be sold for upwards of at least $9,000.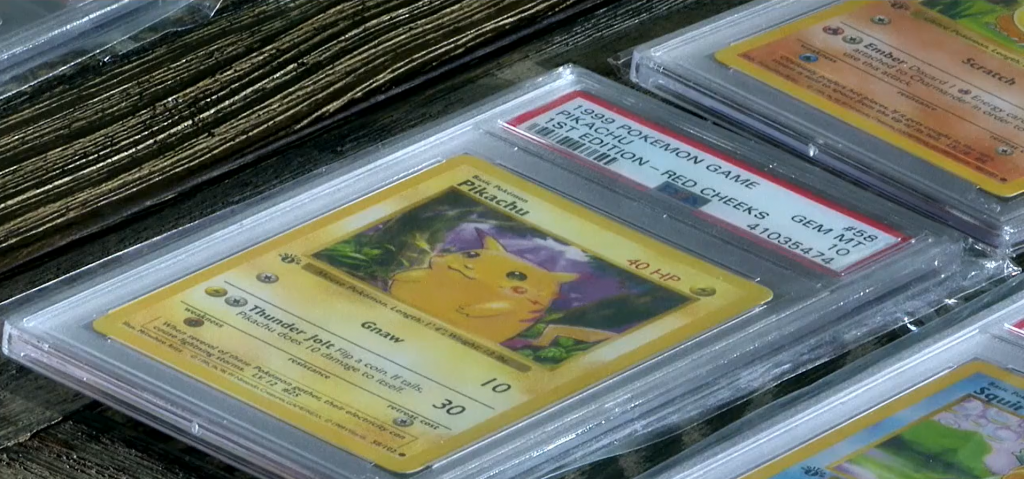 Red Cheeks Pikachu owned by Caleb King (Picture: Fox Atlanta)
In King's own words, collectors have paid twice its initial cost. "I've seen several listings of it sell for $20,000 or $17,500."
This is not the only card that's worth a lot of money that's yet to be sold and King believes he can make at least $50K more when it's all said and done, with all his earnings going to financially support his studies as he looks to become an orthopaedic surgeon.
The gamble ultimately was worth it for Caleb, however, it wasn't without hiccups along the way. "A lot of people tried to discourage me from doing it at the beginning, especially my parents. They said, 'Hey you shouldn't be spending that kind of money on these cards, that's ridiculous.' I didn't listen."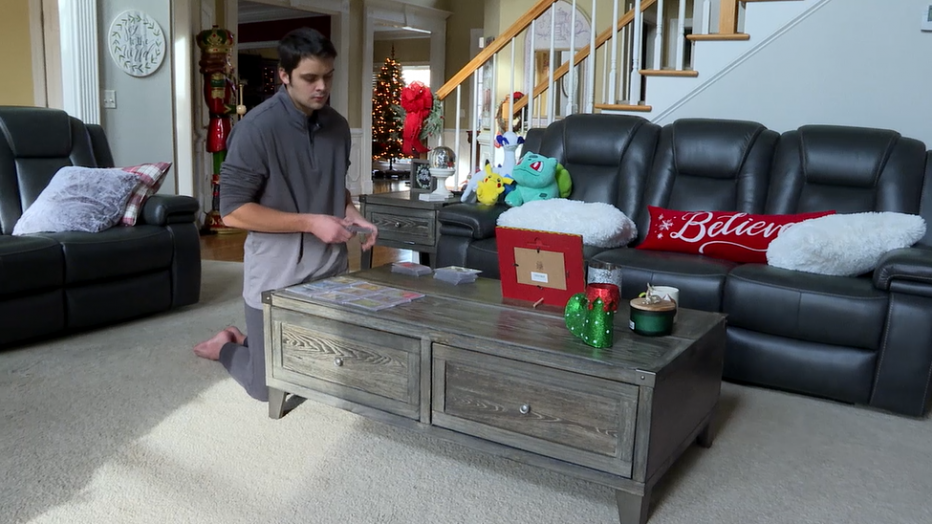 Caleb organizes his collection (Picture: Fox Atlanta)
It seems, despite streamers like Sodapoppin criticizing the Pokémon TCG phenomenon, something has come out of it. We're glad Caleb can fulfil his dream and maybe inspire more students to pull those vintage cards out of their drawers and perhaps find a hidden gem or two.