The Razor Claw is one of the many items that players need if they want to complete Pokédex in Pokémon Brilliant Diamond and Shining Pearl. However, it's a bit different from the standard stones that players use on several other Pokémon, like Murkrow. Instead, it's an item that players need to give to a certain Pokémon and make them level up by holding it. 
The main Pokémon that uses a Razor Claw to evolve is Sneasel, the famous Ice and Dark-type Pokémon introduced in Generation IV with the original Diamond and Pearl games.
Sneasel is found later in the main story, which is perfect seeing as the Razor Claw isn't found until near the end of the game. 
In this guide, we show players exactly where they need to go in order to find the Razor Claw and evolve Sneasel in Pokémon Brilliant Diamond and Shining Pearl. 
How to get Razor Claw in Brilliant Diamond & Shining Pearl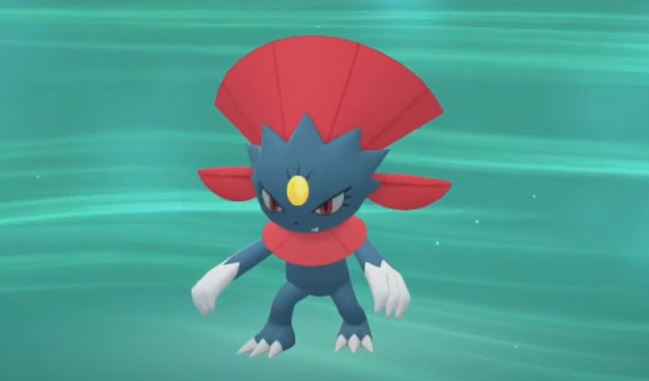 To start, players will need to make their way to Victory Road. This only becomes available after players have defeated all eight Gym Leaders and completed the main story involving Team Galactic. Once Victory Road opens up, players have a straight shot to the Pokémon League and the Elite Four. 
However, along the way, players can pick up the Razor Claw, among other items. The Razor Claw is located on the last floor that players will see in Victory Road before departing through the exit.
The item is just below a green-haired trainer near some steps. It's difficult to miss assuming players are picking up any Poké Ball they see in Victory Road. 
Once players have the item, they need to give it to Sneasel and level it up while it's nighttime. They can do this by the standard way of levelling it up in battle or giving it a Rare Candy.
Either way, if done correctly, Sneasel will evolve into Weavile and players will have a formidable force to take on Cynthia's Garchomp with. 
Be sure to check out and follow our section dedicated to the Pokémon franchise to get the latest news, guides, leaks, update announcements and more about Pokémon Brilliant Diamond and Shining Pearl.
Featured image courtesy of Nintendo/The Pokémon Company.