With April Fool's Day just around the corner, the 'Rainbow Six: Siege' community has been uncovering a variety of evidence hinting at the return of 'Rainbow is Magic', 2019's April Fools limited-time game mode.
Below you can read about all that's been uncovered thus far, as it is released. 
What evidence is there to say Rainbow is Magic is returning?
According to some hints put out by Ubisoft, it is seeming more and more likely that the community will see the return of "Rainbow is Magic", the event from 2019's April Fool's Day. The first evidence to give credence to this theory lies in the most recent special event in 'Rainbow Six', the 'Golden Gun' game mode. 

First posted by Reddit user u/LuDeXien on the 20th of March, 2020, apparently, there was a small chance upon loading into the match of 'Golden Gun' as a Recruit, said Recruit would be entirely shown as a blue figure, exactly as the models were in the beloved Rainbow is Magic event.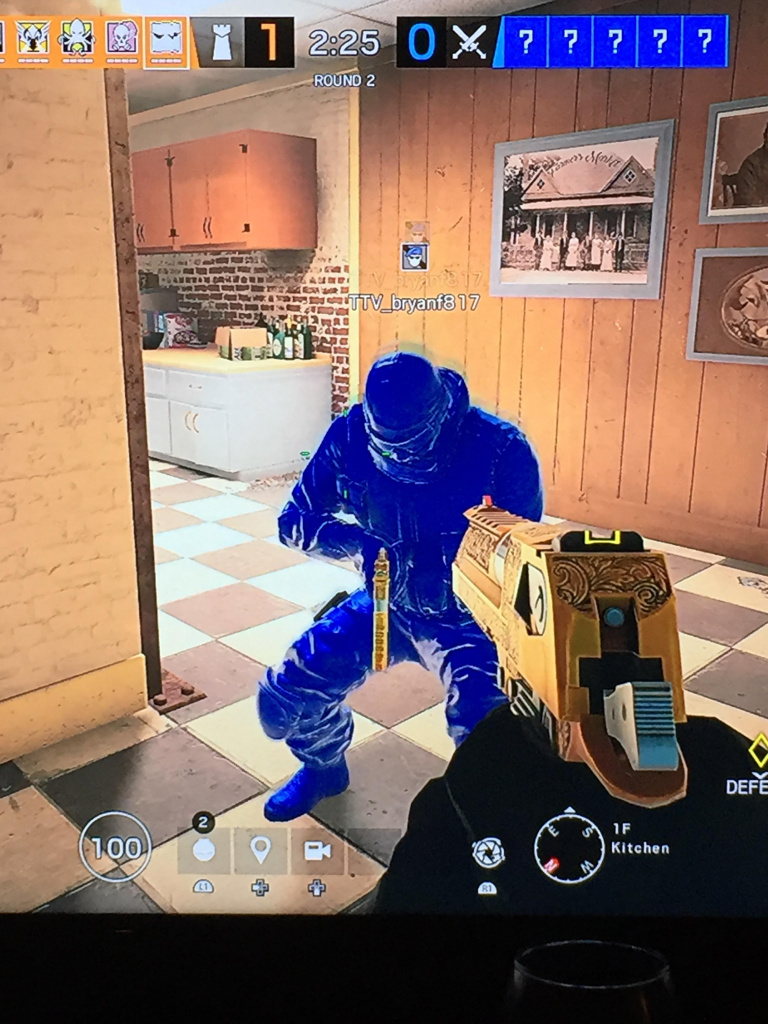 Have there been any hints from Ubisoft itself?
As of today, the 26th of March, Ubisoft has put out a weekly challenge inside the game referencing April Fools.
Unlike all other challenges in 'Rainbow Six: Siege', there are no instructions on how to obtain it in-game. The wording goes as follows: "Work together to discover and complete the requirement to obtain the Giggle Fin charm."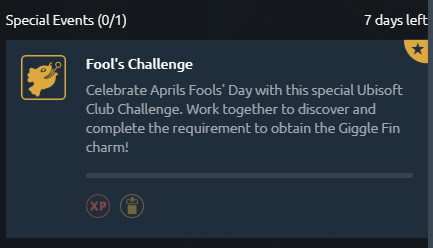 How do I get the Giggle Fin charm? 
Despite frequent testing, it is unclear to the community exactly how the charm is obtained, as discovering exactly how to obtain it requires a lot of communication between players.
Some have claimed they have obtained it while winning a game, some while losing a game. The one constant is that everyone obtaining it has been playing with at least one other friend in their squad. 
 
Is the Rainbow is Magic game mode returning to Siege?
It seems likely.
Ubisoft has a history of "leaking" skins and other cosmetics through their other events, as well as having the tendency to leave little secrets within events, using the Recruit as the catalyst.
Read more: Everything you need to know about the Mafia event for Siege
In the previous Halloween game mode, there was a small chance that the Recruit would spawn in with a gun, in a game mode where melee hits or gadgets were the only feasible way to eliminate anyone otherwise. 

While it is currently unclear if the well-loved event will return, we will keep our eyes peeled for any further clues and update them in this article when we know!