There is bound to be some bugs and glitches in any multiplayer can, and when it comes to competitive play, especially in big esports tournaments, these bugs should be fixed ASAP and reported. While there have been complaints about some audio issues in Rainbow Six Siege in the past, a huge debacle is starting to form over a silent C4 and grenade audio bug. It's not so much that the bug exists, but instead, how long it has been in the game, and that professional players have allegedly been exploiting it for years...
R6 Siege C4/grenade audio bug - Exploited by pro players?
Taking to Twitter, former R6 Siege pro player for G2 Esports, Niclas "Pengu" Mouritzen recently posted some videos, replicating the R6 Siege silent C4 and grenade audio bug easily, over and over again.
After doing some research, Pengu found that this audio bug has been in the game for years. Specifically, it can be replicated all the way back to Operation Health, which released four years ago...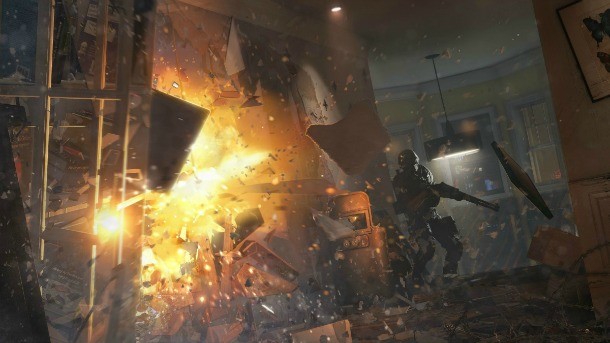 Essentially, the silent C4 and grenade audio bug allow players to circumvent the audio queue for both these explosives. Other players should be able to hear the grenade pin or the velcro strap of the C4 but using this audio bug in Rainbow Six Siege, there are no audio queues. 
Okay so the C4/Nade bug is worse than you think:

It goes ALL the way back to Operation Health.

This clip is from OP chimera. pic.twitter.com/zfWet75Pwr

— Pengu (@Pengu) June 27, 2021
And this is from OP health. pic.twitter.com/QrIeeJIM1L

— Pengu (@Pengu) June 27, 2021
If you've ever wondered why you just blew up without hearing a peep in an R6 match, this could just be the answer.
While a step-by-step guide to this audio bug/exploit in R6 Siege has not been revealed, it does look as if Pengu moves from a crouch to a standing position while triggering the exact moment the audio queue should happen. 
Things get worse, as Pengu notes it has come to his attention that some pros have allegedly been using the bug for a year, and few have actually reported it to Ubisoft.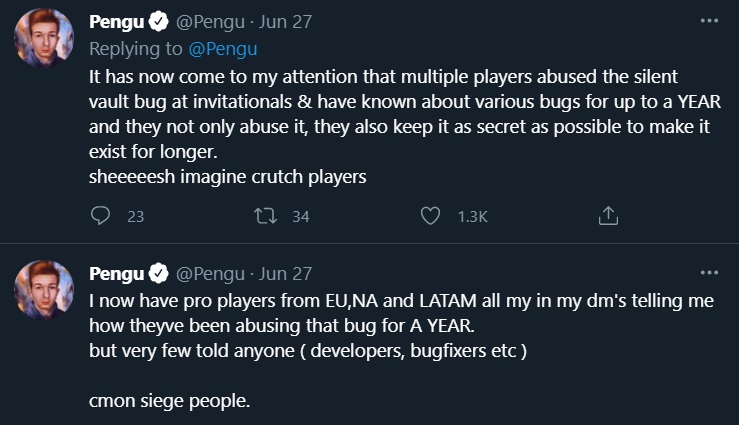 Exactly how many pro R6 Siege players have exploited this silent C4 and grenade bug is not presently known. 
Pengu explains his next step: "I am currently making an in-depth video guide showing how it's done and will send it over to Ubisoft via internal channels - I never intend to show these for abuse - I bug report EVERY season, but this one was too crazy not to share."
Ubisoft has yet to comment on the situation. It remains to be seen if anything will be done, and how this will affect future esports tournaments such as the upcoming R6 Siege August Major.
Don't forget to check out our dedicated Rainbow Six Siege section for esports news, patch notes, tournament guides and much more.