In July 2021, Ubisoft officially delayed Rainbow Six Extraction, previously known as R6 Quarantine and Parasite, from September 2021 to the "January 2022" release date window. In November 2021, Ubisoft finally locked in the release date as 20th January 2022, and surprisingly, announced a price drop. Now, we know exactly what the target frame rates (fps) for Rainbow Six Extraction is, as well as the target resolution on both old and current-gen consoles.
Rainbow Six Extraction fps & resolution on consoles
Despite these delays and renaming debacle, the game's premise seems interesting, as a PvE experience where players will have to face an otherworldly threat. But in what resolution will you be facing these alien beings, and will it be a smooth experience?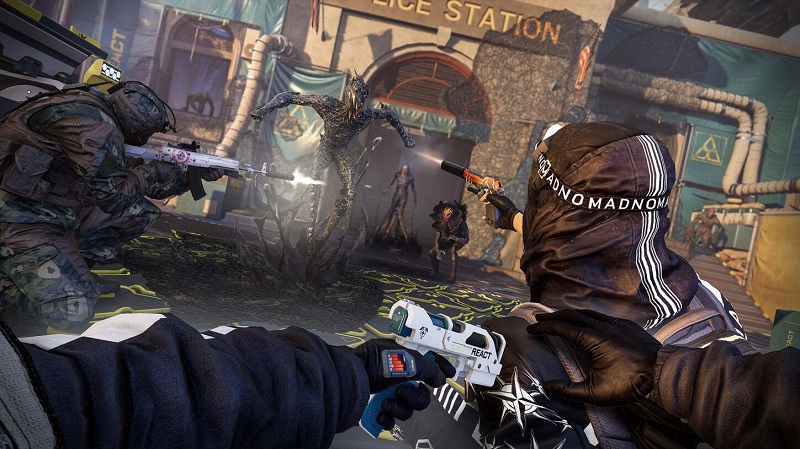 Thanks to an interview conducted by MP1st with Rainbow Six Extraction's Technical Director, Bruno Lalonde, we now know what performance the developer is targetting.
Bruno Lalonde revealed that: "For old-gen consoles, we are aiming at 30fps solid at 1080p. Next-gen is at 60fps, which is at 4K, HDR, and it will run up to 120fps on high-end PCs."
At the time of writing, there is no confirmation on a possible performance mode for "next-gen" consoles namely PS5, Xbox Series X and S. 
Keep in mind that the developers say they are "aiming" for a solid 30fps on old-gen consoles, aka the PS4 and Xbox One. If you own a PS4 Pro and the Xbox One X, you should have a smooth 30fps experience but it remains to be seen if baseline PS4 and Xbox One consoles will be able to handle it at 1080p.
We hope Ubisoft does add a performance mode for PS5 and Xbox Series X at least, as these consoles are capable of 120fps.
Check out the latest Rainbow Six Extraction gameplay video below where the developers dive into enemy types. 
So there you have it, the targetted frame rates for Rainbow Six Extraction on PC, PS4, PS5, Xbox One, Xbox Series X/S. 
Don't forget to check out our dedicated Rainbow Six section for news, leaks, guides and much more.
Featured image courtesy of Ubisoft.