It seems that someone at Ubisoft really likes Resident Evil games, as we are getting the third crossover between Resident Evil and Ubisoft games in 2021.
This time around the cult survival horror classic is making a return in Ubisoft's tactical shooter, Rainbow Six: Siege.
Joining the Rainbow Six: Siege roster of characters (as a skin) is the legendary Resident Evil protagonist, Leon Scott Kennedy, one of the few known survivors of the 1998 Raccoon City destruction incident (Resident Evil 2).
Leon is one of the most iconic and most recognizable Resident Evil characters, with a key role throughout the series. He was the face of the Resident Evil franchise prior to Capcom creating Ethan Winters for Resident Evil 7 and Resident Evil Village.
Although we haven't seen him in a while in his main franchise, at least you will now have a chance to play as him in Rainbow Six Siege.
Rainbow Six Siege Lion Elite Set - all items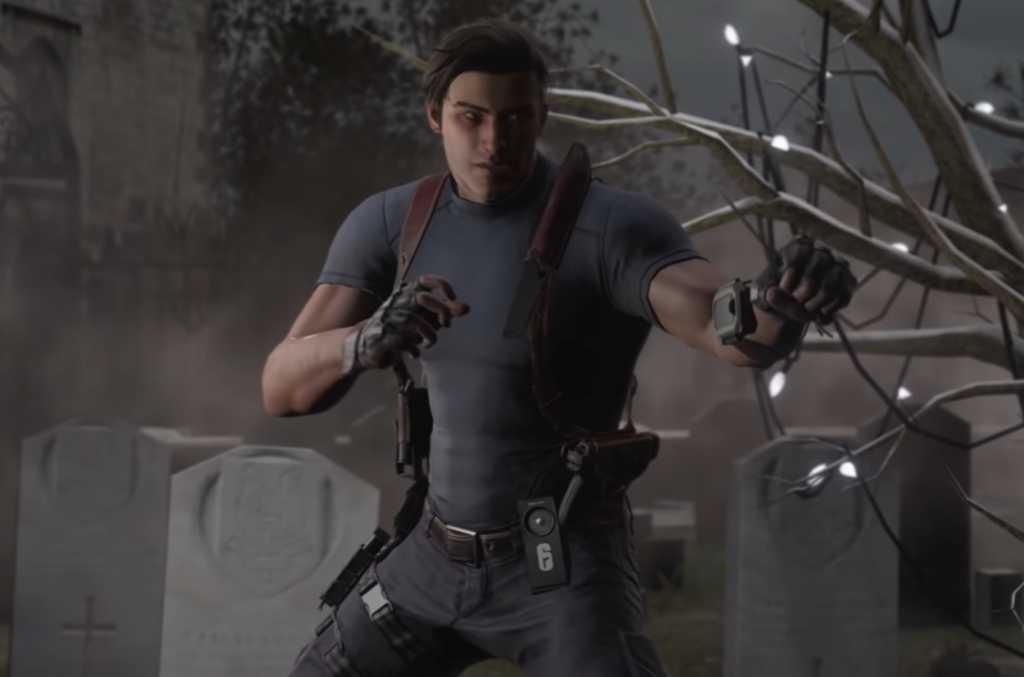 Olivier "Lion" Flament is finally getting his Elite Set, inspired by the Resident Evil franchise.
Lion Elite Set includes the following items:
The "Leon S. Kennedy" Lion Elite Skin uniform 
Headgear
Victory dance
Drone gadget skin
Weapon skin for the V308
Weapon skin for the 417
Weapon skin for the SG-CQB
Weapon skin for the P9
Weapon skin for the LFP86
R.E. Elite Lion Charm
The "Leon S. Kennedy" Lion Elite Set price and release date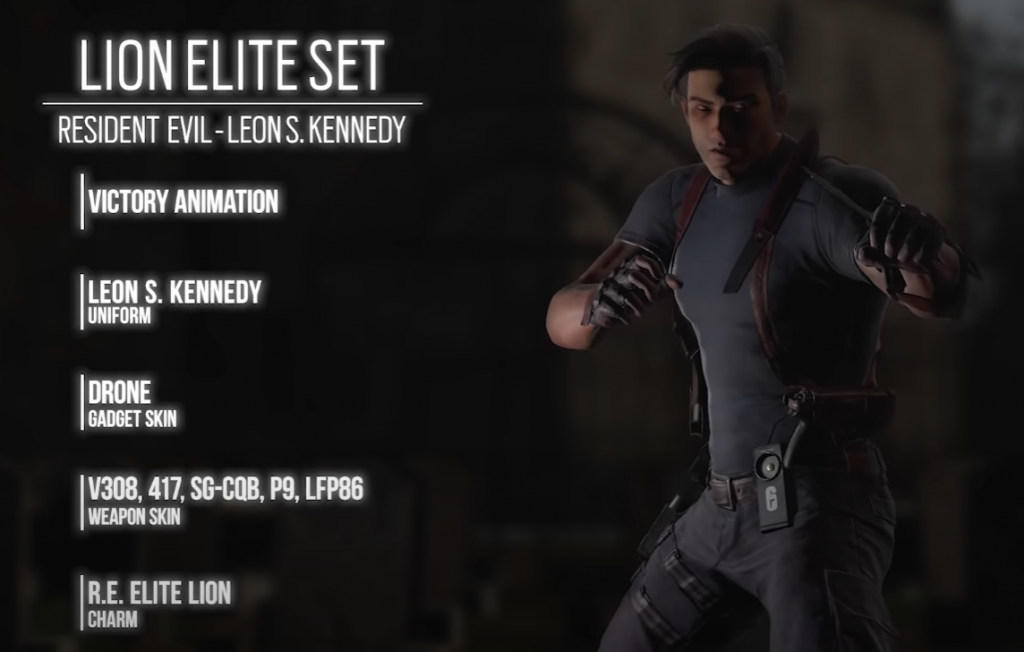 The "Leon S. Kennedy" Lion Elite Set is available now and it can be purchased for 1800 Credits, which is somewhere around $15 USD, but you will need to purchase a 2670 R6 Credits pack as a minimum, priced at $19.99 USD.
With the Lion Elite Set, Leon S. Kennedy is now joining Jill Valentine, another Resident Evil-inspired skin, made for Siege operator Zofia.
Siege isn't the first Ubisoft title to have a crossover with Resident Evil. As part of Resident Evil's 25th-anniversary celebration, The Division 2 has also received Resident Evil-inspired cosmetic items earlier this year.
There's a lot more new stuff coming soon to Siege, as Year 6 Season 3 Crystal Guard is set to be released in a few weeks, alongside the new operator Osa, and much more.
Don't forget to check out our dedicated Rainbow Six Siege section for esports news, patch notes, tournament guides and much more.