Rainbow Six Siege's
Operation Neon Dawn DLC
has been revealed, bringing in a new operator, a map rework and considerable balance changes. 
The final DLC for Year 5 of Rainbow Six Siege doesn't possess the headline-grabbing Sam Fisher crossovers, but it still has some notable changes designed to shake up the 20 second meta.
So what's coming in Operation Neon Dawn? Here's everything we know about the new DLC, which releases on the test server from Monday 9th November. 
New operator Aruni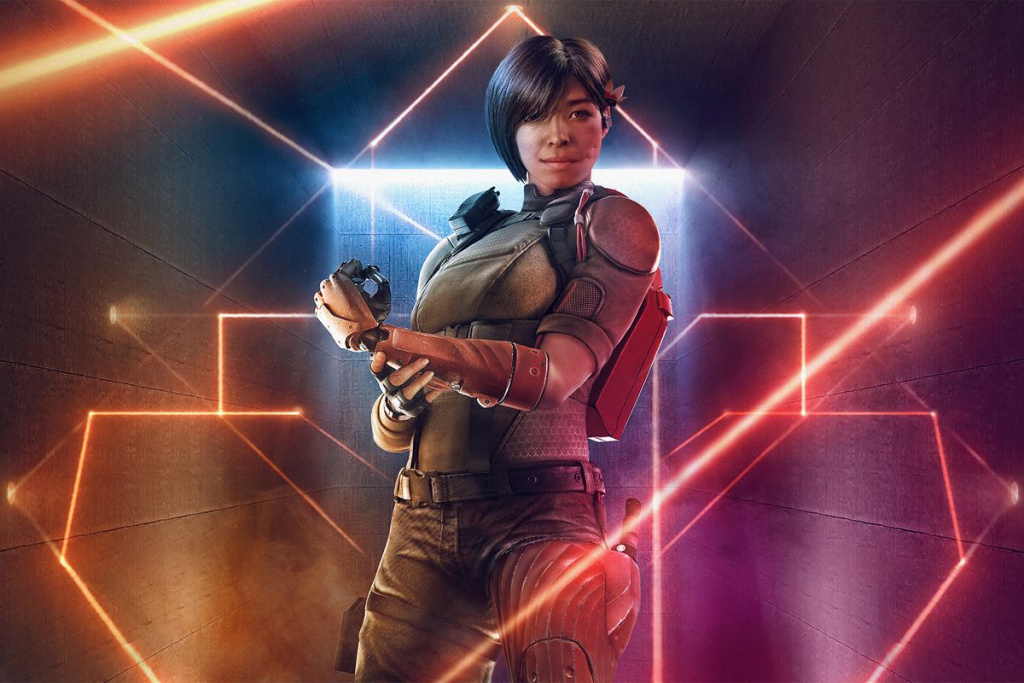 Aruni is the latest operator (Picture: Ubisoft)
Gadget: Surya Gate
Secondary gadget: Barbed wire or proximity alarms
Primary weapon: P10 RONI submachine gun or MK14 EBR rifle
Secondary weapon: PRB 92
Aruni is a medium speed, medium armour Defender from Thailand, who uses her Surya Gates to create a laser grid over walls, doors, or hatches. 
These laser grids will completely destroy drones and utility projectiles, and will significantly harm enemy operators who come into contact with them (they won't however damage ally Defenders, although they will turn off briefly, potentially giving away your position). 
When you use the gates over doors however, this will leave a gap for drones to pass through - allowing some strategic planning. 
In a feature Ubisoft specifically want feedback on, Aruni will also have the ability to punch through walls with her left hook - so it remains to be seen whether this might overpower the new operator.
Skyscraper map rework
Skyscraper will undergo changes in Operation Neon Dawn, removing windows and certain balconies - specifically on the exterior wall of Karaoke. 
The restaurant area has also been cut in half, meaning there's less angles to deal with. The dragon on the second floor has now been moved to an interior location, with any added connection between VIP clearance and the Tea room.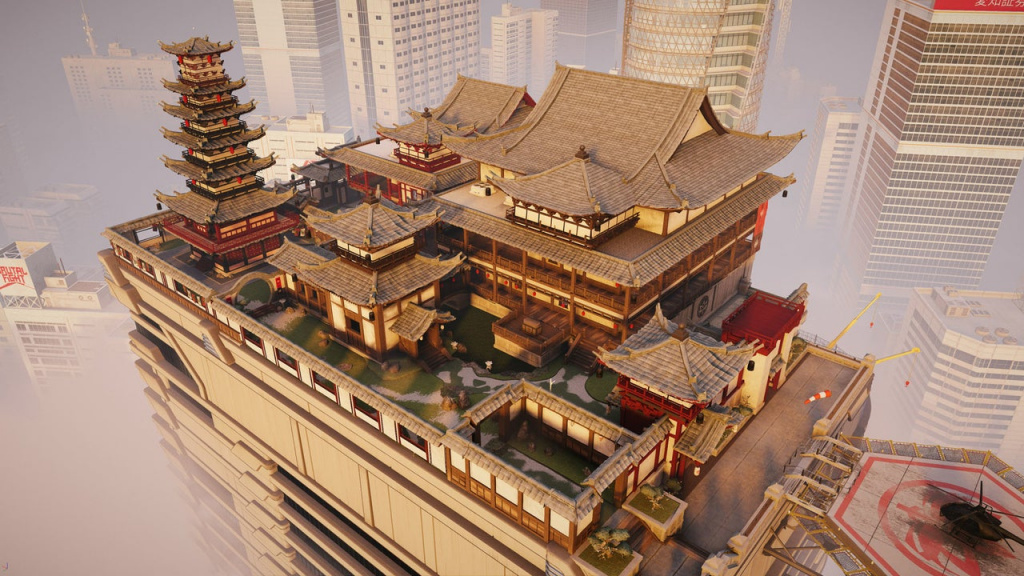 Skyscraper is the latest map to get an overhaul (Picture: Ubisoft) 
Balance changes
An update to Hibana's X-Kairos launcher will now let her toggle between how many pellets she'll shoot, ranging from two, four or six explosive pellets. 
Echo's Yokai drones will no longer have invisibility functionality either, meaning users will have to be more strategic in where they place the drones.
Jager's ADS gadget will also operate differently too, implementing a cooldown timer after it takes out one projectile. 
There is now also reduced runout timer for Defenders, meaning they'll be detected sooner by Attackers when stepping outside. 
There's also some minor changes to for accessibility too, throwing in some text-to-voice and voice-to-text options too. 
Rainbow Six Siege's Operation Neon Dawn DLC releases Monday 9th November on the test server.