The moment you start Resident Evil 8 Village you will find out that Castle Dimitrescu hides all kinds of secrets and mysteries.
This Dracula-inspired chateau is full of surprises and long-forgotten stories and treasures, that you, the player, will unravel throughout the game.
One of the very first secrets you will want to solve is how to unlock the door for the coffin room puzzle in Castle Dimitrescu's dungeon.
You will find the door very early in the game, but unfortunately, you won't be able to unlock them until later.
How to unlock Castle Dimitrescu's dungeon coffin room: Where to find a key
As we've already mentioned, you will find the room early, but leave it for now, as the door will stay locked until later in the game, and there's nothing you can do about it.
In order to unlock the door, you will need the Iron Insignia key, which you will obtain later in the castle. This is a mandatory story item, so don't worry, you won't miss it. The key can be found in a piano at the Opera Hall 1F
Once you find the key, head back to the dungeon(basement), find the locked room and use the Iron Insignia key to enter inside the coffin room.

(Picture: Capcom)
Castle Dimitrescu's coffin room puzzle solution
Once inside, the coffin will immediately become surrounded by tall spikes (like a cage), blocking you from getting near to it.
Of course, there is a way to remove those spikes and get near the coffin to collect the goodies hidden inside.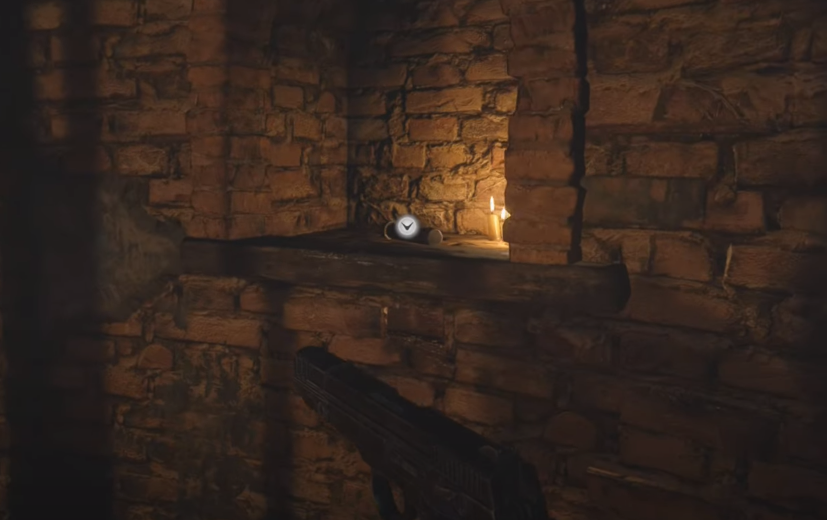 (Picture: Capcom)
In order to remove the spikes, you will need to break the cracked wall left from the coffin. You will do that by using the Pipe Bomb on the right side of the door. Pick it up and throw it on the cracked wall to break it.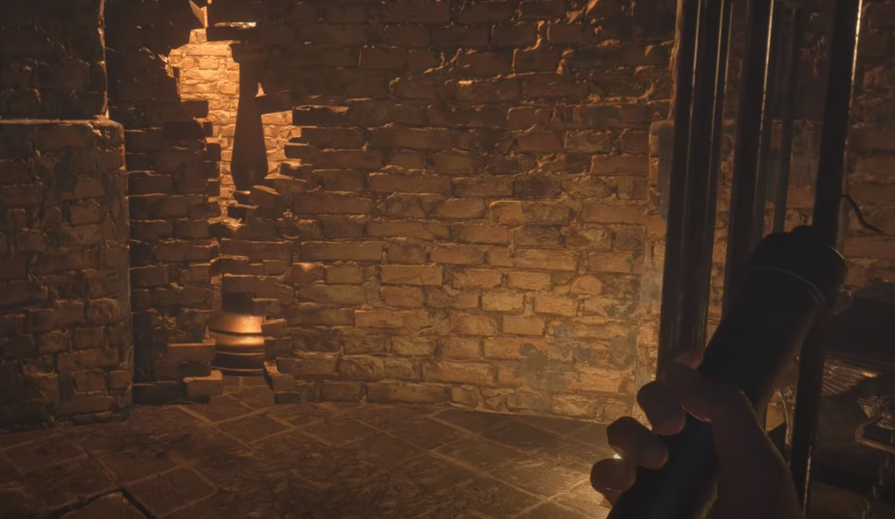 (Picture: Capcom)
You will see a lit torch behind the now broken wall, and what you need to do is to shoot the left brazier to swing it into the torch behind the cracked wall, so that it catches fire.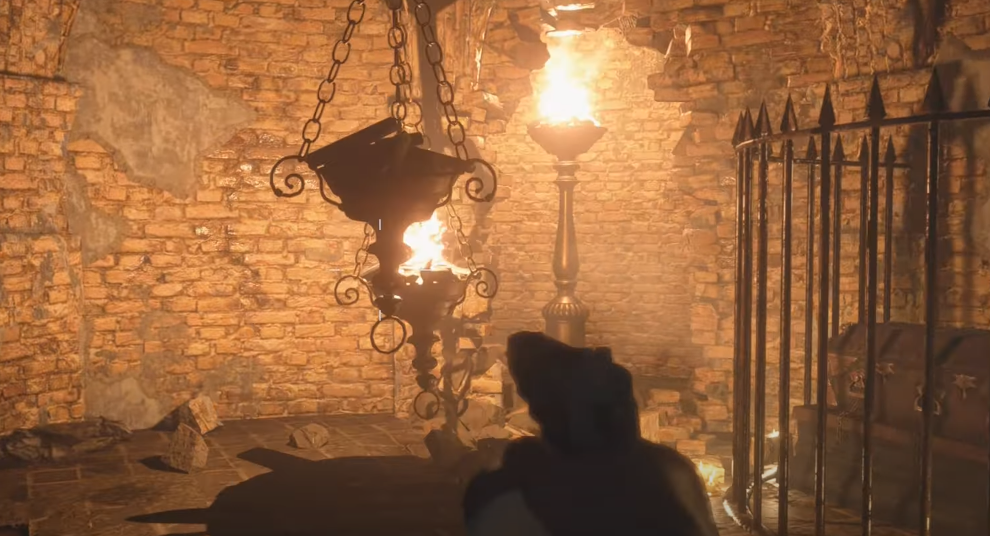 (Picture: Capcom)
Do the same thing for the right brazier (to swing it into the left brazier), and once both are lit, the spiked cage will lower, freeing you the way near to the coffin, where you can grab the treasure.
And there you have it, you've just solved one of many mysteries in Resident Evil 8 Village.
Thanks for reading and for everything Resident Evil Village, check out our dedicated section filled with guides, news and more.