Canadian Rocket League player Alexandre "AxB" Bellemare announced his retirement from competitive gameplay on Wednesday 3rd February. 
AxB formed a part of rosters like The D00ds, Bread, Spacestation Gaming and Version1. 
Hi everyone,
I think this was long overdue but I would like to officially announce my retirement. I have created so many good memories over the past 2 years and I feel very grateful to have been able to travel to some parts of the world and making a living because of RL 1/3

— AxB (@AxB_RL) February 3, 2021
His major accomplishments are placing Top 5 in North American League Play in Seasons 7, 8 and 9 consecutively and placing Top 4 in RLCS Worlds Season 8, where he was eliminated by eventual champions NRG.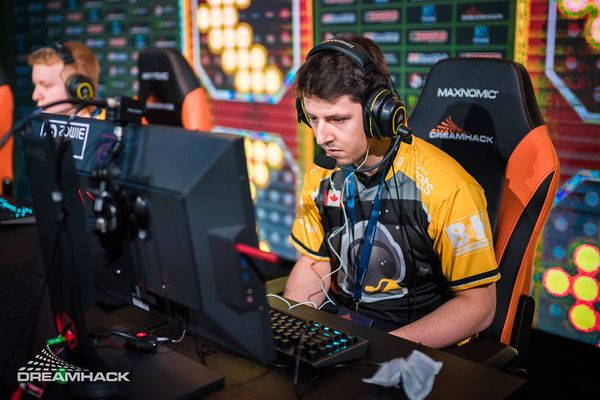 (Image: Dreamhack)
He left Spacestation Gaming in July of last year, making room for Slater "retals" Thomas to replace him, later joining Version1 in August only to be released in early-November 2020.
AxB hasn't joined a team since then and called his retirement "long overdue." He is turning 26 in September of this year.
The 25-year-old left the professional scene with approximate total earnings of $80,642 per Liquipedia.
While it's uncertain if he will follow his former coach Jayson "Fireburner" Nunez's steps of joining an org as a coach after retirement, AxB's path through the Rocket League esports scene and making a living as a professional player "was always a dream of mine since I was young and I will be forever grateful."