Thanks to the digital and social media era, esports and sports alike can melt into one thanks to platforms like Twitch and YouTube providing, well, a platform for everyone to share and enjoy content until the end of time.
So is the case of The Dad, a company created in 2017 based on modern-fatherhood and championing the idea of "fathers who talk like real people" with its gaming project appropriately called The Dad Gaming, the "largest gaming community for dads on the 'net." Their words, not mine.
These projects allow for crazy crossovers and bizarre matchups like one that took this past week, when Patriots defensive back, Cody Davis went up against The Dad's founder, Joel Willis, in a Rocket League 1v1 best-of-five series.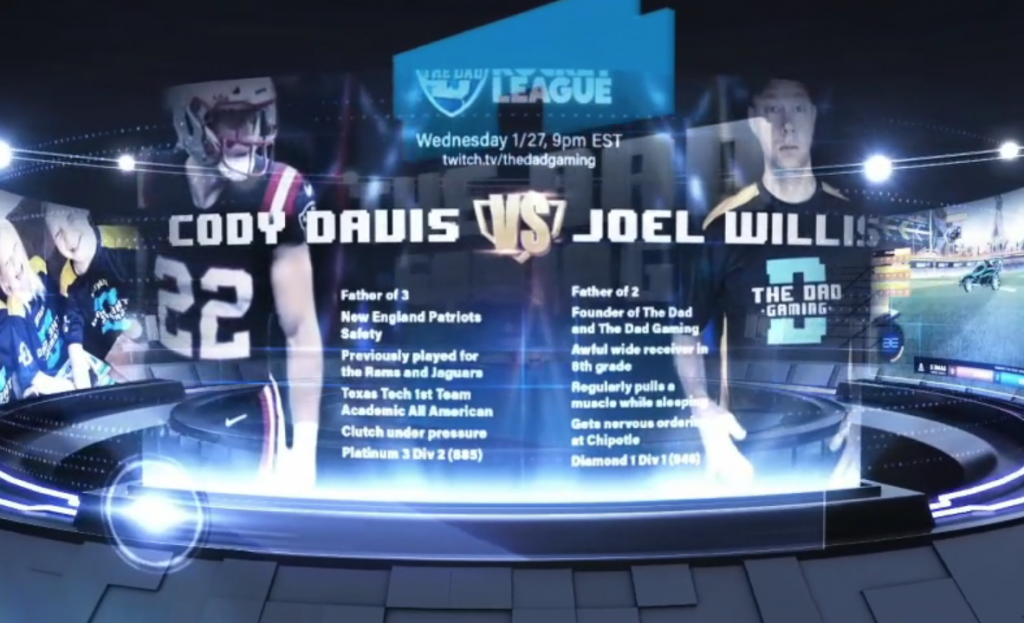 (Image: thedadgaming)
Cody Davis, going by his gaming account name "S4LTINE" is a Platinum III Division 2 while Joel Willis or "TheDadJoel" sits at Diamond I Division 1.
The rank difference really showed in the first game as TheDadJoel took it with no problem 6-1 -- perhaps the curse of Cody breaking Rule #1 during the match. We'll never know.
But in classic Patriots-fashion, S4LTINE bounced back winning the following three 5-4 (OT), 6-4, and 2-1 respectively providing some schooling and giving the viewers a show to watch.
The NFL recently signed a partnership deal with Epic Games bringing American football to Fortnite's Battle Royale and Rocket League's pitch, with the latter having previously worked with the MLB and NBA in similar deals.
If there are lessons to be learned from the series, they are to never underestimate the opponent by its rank and that the world is wide enough for both sports and esports athletes, companies and viewers alike to share, have fun and dad-joke around.
You can catch the whole pre-game show, interview and best-of-five series between Cody Davis and Joel Willis as the VOD is available to watch on their Twitch channel.