The
Rocket League
Championship Series has successfully wrapped up their first LAN event in two years with one of the most anticipated matches in RLCS history and the outcome did not disappoint.
The Europe vs. North America rivalry would continue even in the Grand Finals as Team BDS took on The General NRG in a best-of set for the Fall Major Championship with the old continent coming out on top.
BDS would win back-to-back best-of-seven's (4-1, 4-3) to bring NRG's supremacy to a screeching halt and end their 728-day World Championship reign to an end.
Spanish player for BDS, Marc "MaRc_By_8." Domingo, would be selected by analysts and casters as the Ford Most Valuable Player with 56.41% goal participation and 335.26 point average throughout the event.
This result would also bring the Swiss organisation $90,000 in prize pool money plus 601 circuit points necessary to qualify for 2022 Worlds as runner-ups NRG fly back home with $60,000 and 500 points.
A Grand Finals two years in the making
After COVID hit and the world changed, the Rocket League Championship Series, like many other esports, took their competition to the servers and completed a year-long season exclusive with regional, online play.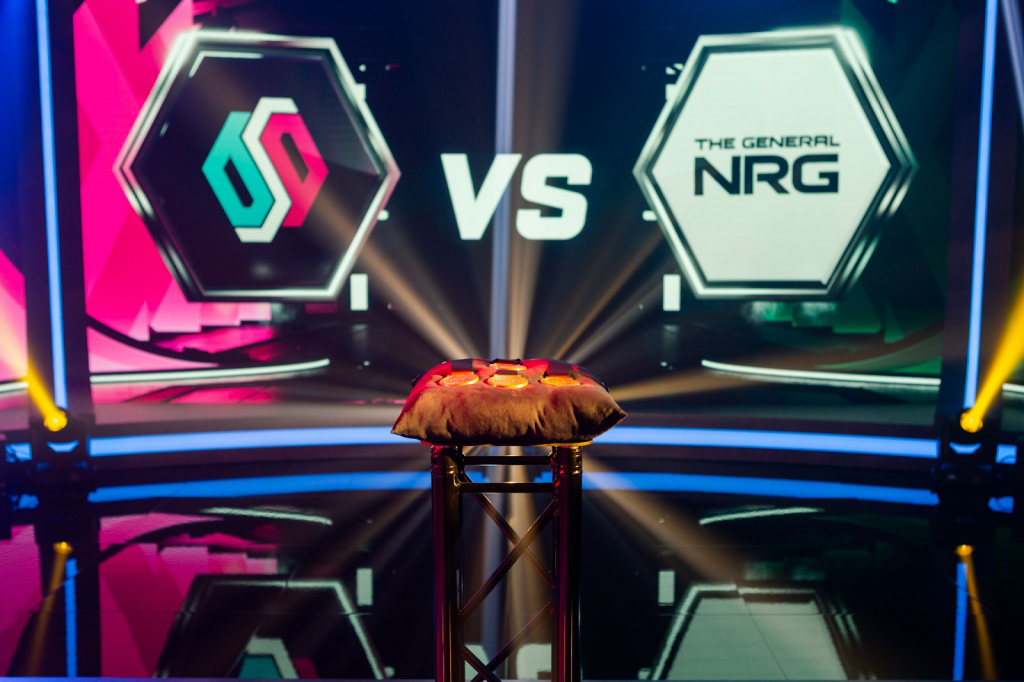 As restrictions started to lift, LANs slowly make their return with this Fall Major wrapping up their last in-person event in two years – the Season 8 World Championship where NRG came out on top.
After Team BDS obliterated through their region's competition, it was only fitting for the defending World Champs and the LAN rookies and newcomers to go head-to-head to restart the RLCS LAN Finals experience.
EU supremacy and the passing on the torch
With only one loss separating them during the Swiss Stage, the grand finalists had different storylines heading into the playoffs. Team BDS crushed through their competition early and punched their ticket onto Day 4 in a thrilling Game 5 against regional rivals Endpoint.
Whereas NRG would need to run the gauntlet and win two matches in a row or else face elimination after Round 2 and 3 losses set them back a few late in that phase of the tournament.
Both teams, however, would cruise with ease during the quarterfinals and semis, all single-elimination best-of-sevens, with neither squad dropping more than two games per series in their way to the Grand Finals.
The Swiss org had already bested NRG earlier in the tournament and were looking to repeat that performance and there wasn't much that the defending World Champs could do about it.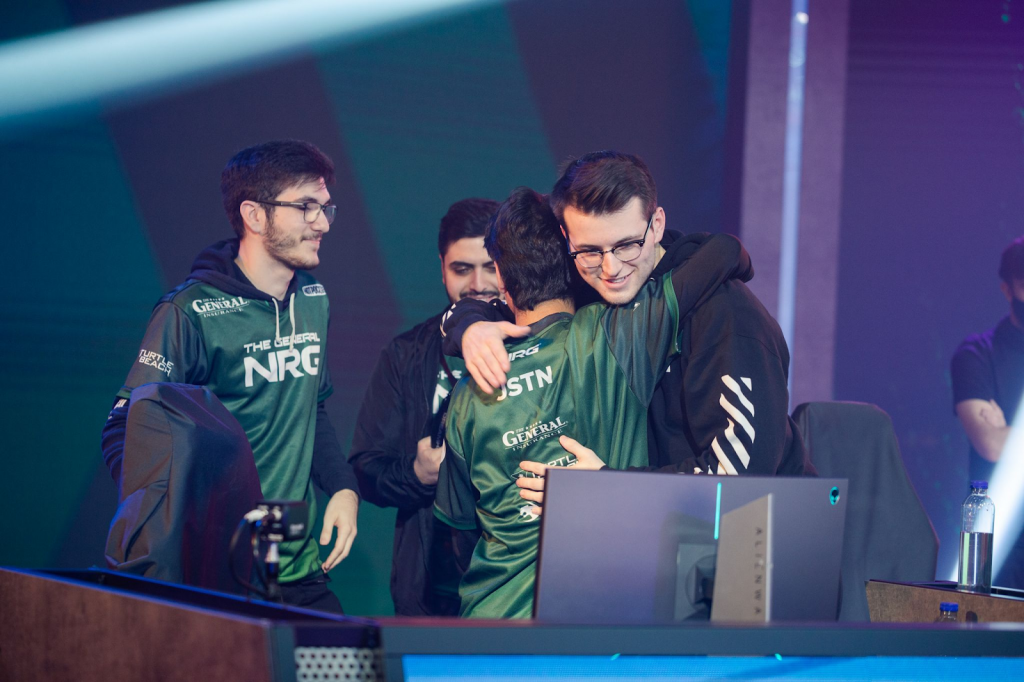 Dropping their first series 1-4, taking the second one the distance and even with captain Garrett "GarrettG" Gordon breaking the RLCS record for most LAN goals, the comeback would be too insurmountable for NRG who'd fallen short and dropped the crown to the new kings on the block, Team BDS.
Despite their performance coming up short, NRG was all smiles as the return of LANs and peak viewership around the quarter of a million are both great signs of things to come for the car soccer esport.
You can relive this entire RLCS LAN event now as all VODs are available on both Rocket League Esports' Twitch and YouTube channels.
Make sure to follow us at @33Boost on Twitter for more esports news, game content and Psyonix-sponsored giveaways and check out our dedicated Rocket League GINX TV section.
Featured image courtesy of Psyonix.