Rocket League Hoops, in general, are a hot mess to attack and defend in, let alone in its new mobile iteration, the fast-paced 2D Rocket League Sideswipe. With a different kind of net to defend and a more aerial-based offence and defence, car basketball is a different beast.
Despite having your first matches against bots, it can be frightening to get your wheels out on the court against real players who have much more "ball is life" IQ running through their blood.
However, fret not, fellow rocketeer, as we'll catch you up on how to get your Hoops matches on the right track right from the get-go in ranked Rocket League Sideswipe!
Rocket League Sideswipe Hoops back-to-back high kickoff
With the utmost precision, this kickoff can get you on the board first once you get it down with your teammate. As the ball is lobbed for the tip-off, you'll need both of your team members to aerial towards it quickly for back-to-back 50s that will dunk the ball in the opponent's net and draw first blood.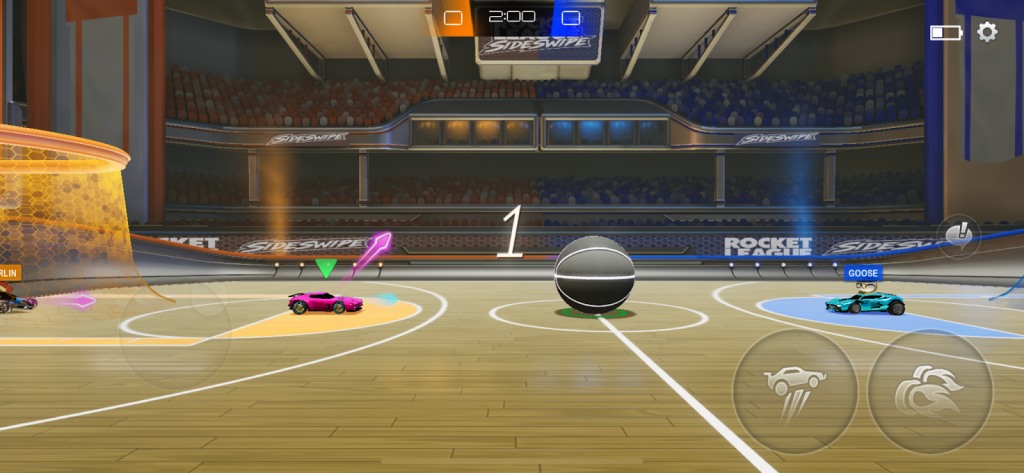 Rocket League Sideswipe Hoops fake kickoff
A much more conservative approach would be to have the second man fall back and await further instruction from the bounce as the kickoff goer intentionally "loses" the kickoff to have the basketball head into your own half.
This will give the last man back possession and space to work with, and the option to save the ball if things go south, just make sure that the initial 50 does not threaten the basket too quickly with a supersonic pinch of sorts.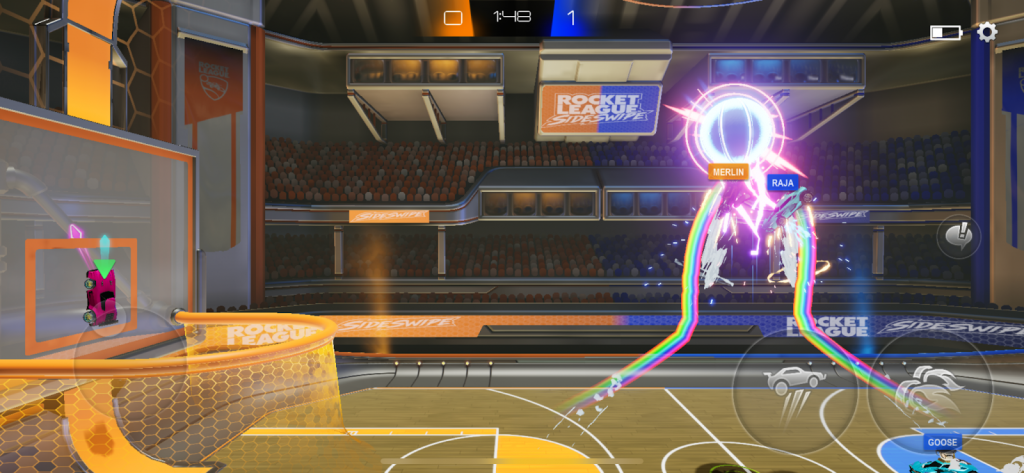 Rocket League Sideswipe Hoops ceiling bounce kickoff
A more unconventional way to start the action, if the kickoff goer is known for his 50s, then this ceiling strat might be in their repertoire. Challenging the ball and meeting the opponent mid-air to get the basketball bouncing up and down in the middle of the field will catch the rest of the rocketeers off guard, but not your teammate if they are in the plan.
Both team members need to boost towards the ball quickly to beat the other team to the one-two punch and catch the goalie on the back foot in this quick transitional offence kickoff!
Make sure to follow us at @33Boost on Twitter for more Sideswipe news, content and giveaways and check out our dedicated Rocket League GINX TV section.
Featured image courtesy of Psyonix.