Dignitas and the
Rocket League
Championship Series are two names entangled in history until the end of time and this weekend reminded all rocketeers who may have forgotten it.
The former World Champions clean-swept Team Vitality in the best-of set to win the BMW Rocket League Open, the second of three regionals ahead of the December Stockholm LAN Major. 
With this result, Dignitas inches closer to leading the region in the Stockholm LAN as they earn 301 circuit points and $30,000 in prize pool money while Vitality secures $20,000 of the bag and 250 circuit points.
This is the org's first RLCS title since taking the European Championship in Season 9 back in March 2020. The black and yellow brand would've walked into the S9 World Championship as the number one seed of the old continent if COVID hadn't had the LAN cancelled.
Dignitas vs Vitality: A rivalry reborn
The two European behemoths met head-to-head on the main stage for the first time in the 2021 season and with a trip to Stockholm on the line, the stakes have never been higher.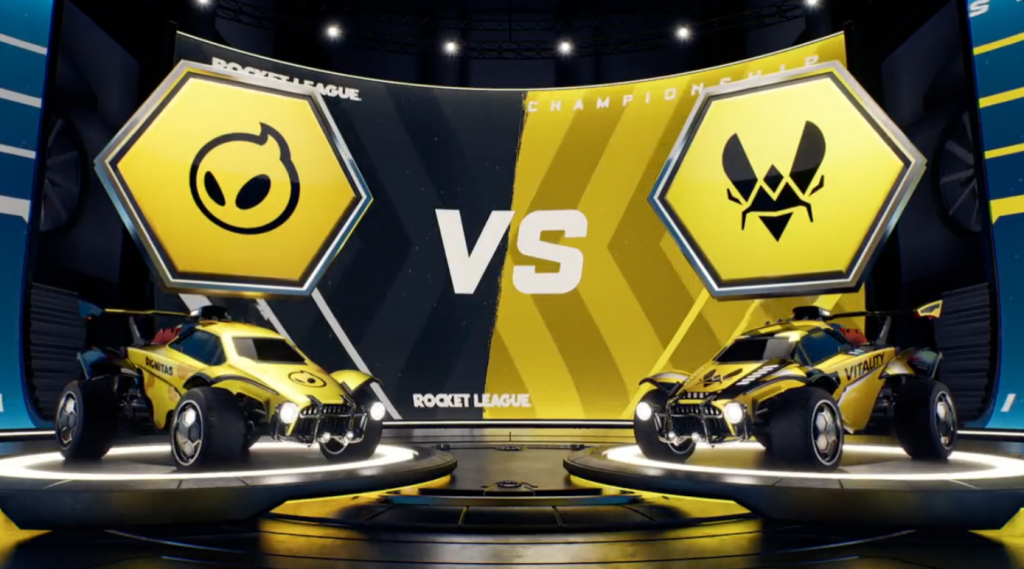 The best-of set includes a best-of-three series best-of-seven games format in which Dignitas did not give Vitality an inch of leeway. Quickly taking a two-game lead the wasps immediately clapped back tying the series only for DIGI to never look back.
With a final score of 8-2 and a six-game winning streak, Dignitas took the Grand Finals and the BMW Rocket League Open.
Walking the walk in the Swiss Stage and Playoffs
Both grand finalists would get through the Swiss stage of the tournament with a 3-1 record with almost identical runs during the first stage of the tournament -- dropping their round two match-ups and seeding in the top four.
In the playoffs, Vitality wrecked The Flying Dutchmen in a clean sweep and took out Misfits Gaming in six. The eventual top dogs, Dignitas, would have to topple SK Gaming and defending European Champions BDS in dominant fashion.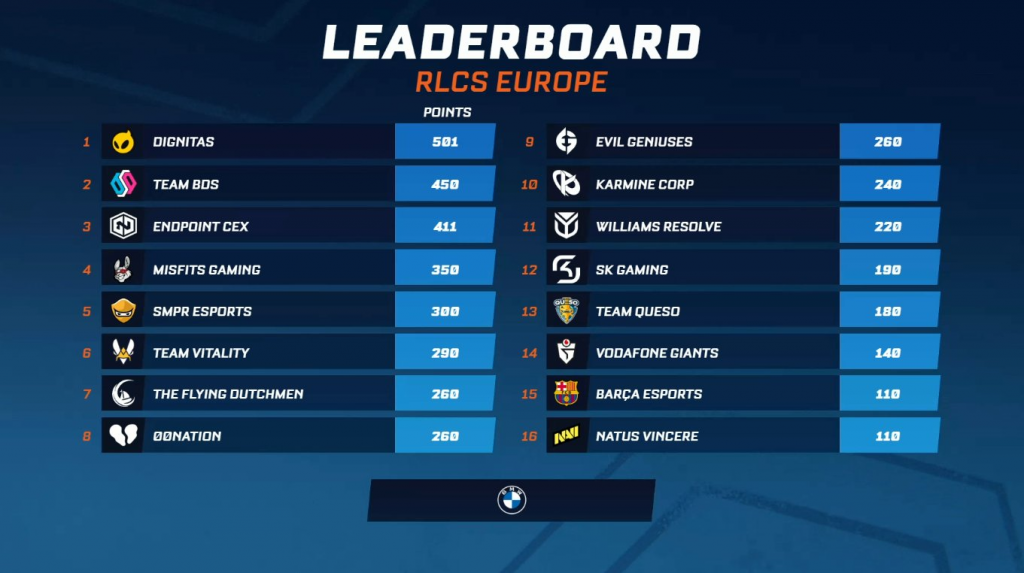 The DIGI alien now leads the EU region as we are only one tournament away from the first Rocket League Championship Series LAN in two years where only the top five teams will have the honour to be invited to the event.
You can relive this RLCS European classic now as the VOD is available on both Rocket League Esports' Twitch and YouTube channels.
Make sure to follow us at @33Boost on Twitter for more news, content and giveaways and check out our dedicated Rocket League GINX TV section.
Feature image courtesy of Psyonix.