The 11th
Rocket League
Championship Series season is well on its way as we cross the halfway mark in the Fall split, the first of three in the nine-month-long campaign, but it seems no one has told English org, Guild Esports.
After a rather dominant first season during RLCS X, the David Beckham-backed org is struggling to even qualify for the obligatory events -- at least for their stacked roster's standards.
Guild Director of Esports, Grant "GrantR" Rousseau, took notice of this downwards trend and decided to address it before their socials were flooded with criticism.
"I am absolutely and utterly embarrassed that we have failed to make Regional 2 in Rocket League", the businessman tweeted out after Guild fell 2-3 in the closed qualifier Swiss stage.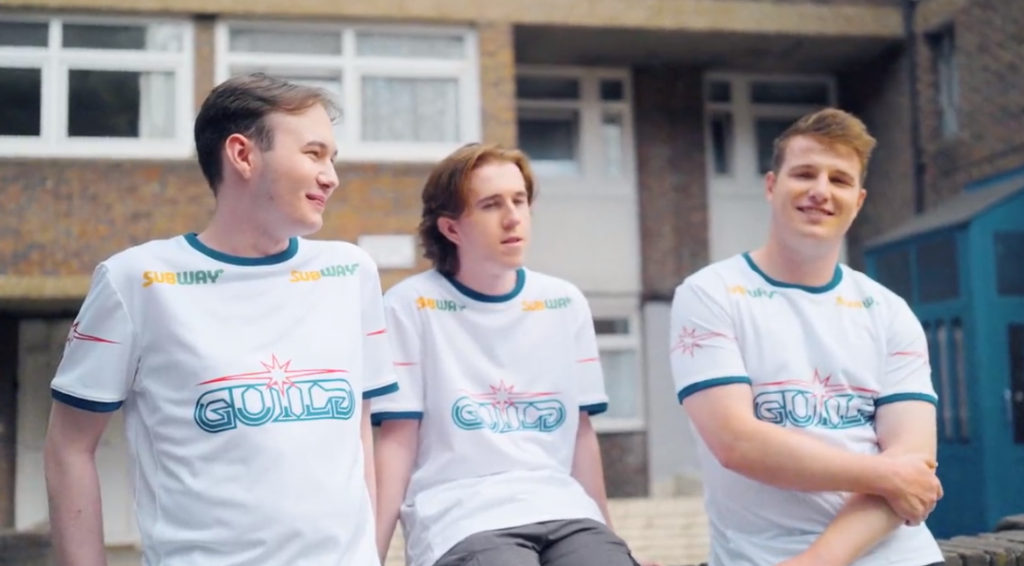 "To all the Guild Esports fans out there, I sincerely apologise. We have come out the gate extremely poorly this season and that's not good enough for you all. We'll fix it."
The split filled with three online regional events will distribute circuit points depending on the participants' placement as only the top five in Europe will make it to the Stockholm Fall Major -- the first Rocket League LAN in two years.
In a dog-eat-dog region like EU, missing one event and the potential circuit points that come along with it is deadly for your Major-clinching hopes and the all-English roster knows it.
Their RLCS X season saw the red and blue boys have one of the best first seasons in Rocket League Esports history garnering over $100,000 in earnings with multiple top four placements and even a regional championship win.
Despite all the success, Guild released Dutch pro Thomas "ThO" Binkhorst and filled the third man spot with car ball icon Dan "bluey" Bluett to complete the all-English roster -- business move that has come under fire as ThO remains on top of Europe with his new team while Guild is now eliminated from Fall Major contention.
Make sure to follow us at @33Boost on Twitter for more news, content and giveaways and check out our dedicated Rocket League GINX TV section.
Feature image courtesy of Twitter/Psyonix.