Professional Rocket League player, Dan "bluey" Bluett, has signed with Guild Esports for the upcoming RLCS season. The 19-year-old will be joining Joseph "noly" Kidd, David "Deevo" Morrow and coach Mike "Gregan" Ellis in representing the David Beckham-backed Brtish organisation, effective immediately.
Guild Esports picks up Bluey to complete all-English RLCS roster
"I've been playing Rocket League since the start," said the newest Guild starter. "I'm a very competitive person. It feels amazing to play with Deevo again. Dave [and I] have such an amazing connection, we just get each other," bluey added.
Bluey and Deevo most recently teamed up during their short-lived tenure in FC Barcelona, back in 2020. During RLCS X, Guild Esports finished 4th place in Europe and 10th place globally, with 2691 circuit points overall over the season.
Multiple top four placements in addition to a Spring regional championship were not enough to keep the roster together. After a disappointing performance at the RLCS X Championship and getting swept back-to-back, the organisation eventually parted ways with their former starter.
Guild Esports released Thomas "ThO." Binkhorst on 6th September as the 19-year-old immediately joined two-time World Champion Jos "ViolentPanda" van Meurs and coach John "Virge" Willis in an all-Dutch pro team.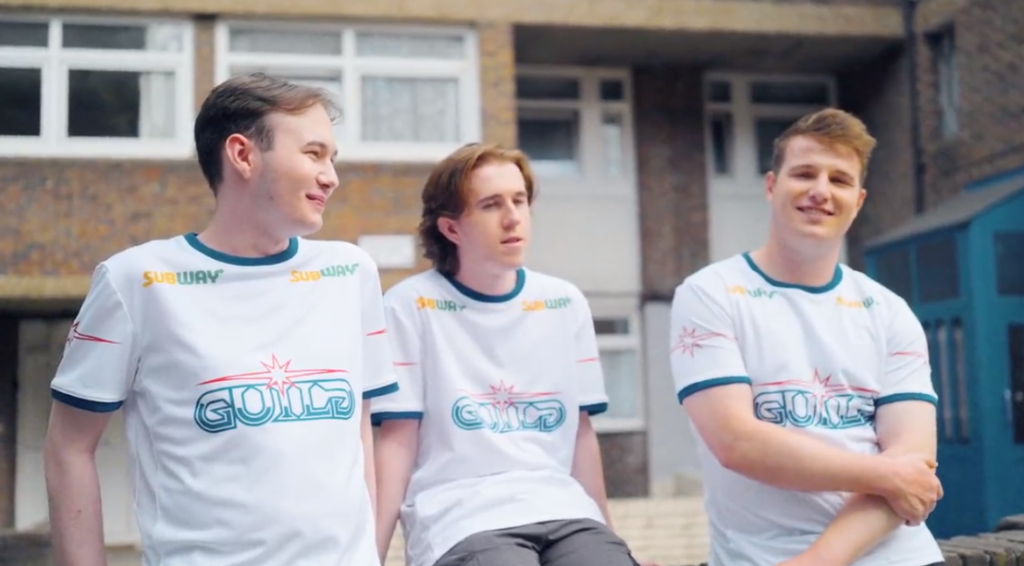 In a similar fashion, Guild Esports decided to pursue an all-English starting squad, which was finally made complete with Bluey putting the pen to paper. Bluey was released alongside his former teammates back on 25th May after Galaxy Racer departed the scene. He had been a free agent ever since.
Now, the English trio is looking to finish the job in the recently announced RLCS 2021-22 season -- and if possible, even in the upcoming Christmas LAN.
Make sure to follow us at @33Boost on Twitter for more news, content and giveaways as the RLCS 2021 season is right around the corner.
Feature image courtesy of Guild Esports on Twitter