Rocket League
Esports is thriving and the one strategy that's worked best throughout each season since 2017 is the inclusion of Fan Rewards.
These items are added to the viewer's inventory through the Twitch Drops system but not before linking your Twitch and Rocket League accounts successfully.
Securing a max amount of viewership while hooking as many eyes on the product as possible at zero expense whatsoever and boosting the trading economy in the process? 200 IQ move, Psyonix.
Previously dropping randomly and now rewarding viewers for their cumulative amount of hours watched, make sure to read below the stream's title to know if drops are enabled for this particular broadcast.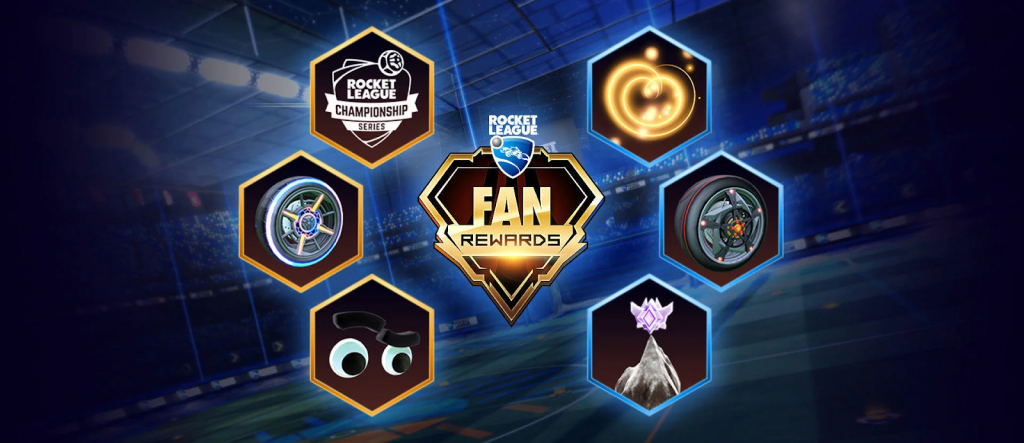 (Picture: Psyonix)
And to also make sure you are all set up, here's everything you need to know about how to set up your Rocket League Fan Rewards account to get free Twitch Drops.
How to set up Rocket League account for Fan Rewards
Here's how to link your Twitch account to your Rocket League profile. Make sure to add all and any platforms you play Rocket League on and select the main account that will receive the drops primarily:
Visit rewards.rocketleague.com
Click the Log in with Twitch button to authorize your Twitch account.
Once logged in with Twitch, go back to rewards.rocketleague.com
Select your platform of choice - Epic Games Store, PlayStation, Xbox, Nintendo Switch, Steam
Log in to the respective account.
If you are trying to peep what items could potentially hit your inventory to prepare mentally for the infinite battle-car customisations, check out Rocket League Fandom's article on the matter for Suite 6 drops and more.
For more Rocket League tips, giveaways and exclusive interviews, follow us at 33 Boost!