Good things come to those who wait, and in Amine "itachi" Benayachi's case the wait has been a long one, but the goodness on the other end must feel so sweet, signing for FC Barcelona ahead of RLCS Season X.
He will effectively take the place of Hrant "Flakes" Yakoub who departed the Spanish org after a poor showing in the Rocket League Spring Series.
Itachi will join Aldin "Ronaky" Hodzic and David "Deevo" Morrow on the first team, with Sebastian "Seeb" Ferrada Falch retaining his place on the bench.
Itachi's wait to test his quality against the best goes all the way back to March of 2017 when he successfully qualified for the European Rocket League Championship Series (RLCS) Season 3 while playing for ZentoX, there was only one problem though, he lived in Morocco and according to RLCS rules, players must reside within the region in which they will compete.
That put Itachi's career on pause, he would continue to be seen playing with several French Rocket League pro's such as Renault Vitality's Yanis "Alpha54" Champenois and Alexandre "Kaydop" Courant and even made an appearance at DreamHack Valencia 2019, where they defeated a Spylce, a team that featured RLCS calibre players in Thomas "retal" Slaters and Jirair "Gyro" Papazian who would go on to make their names as part of the swashbuckling Pittsburgh Knights team.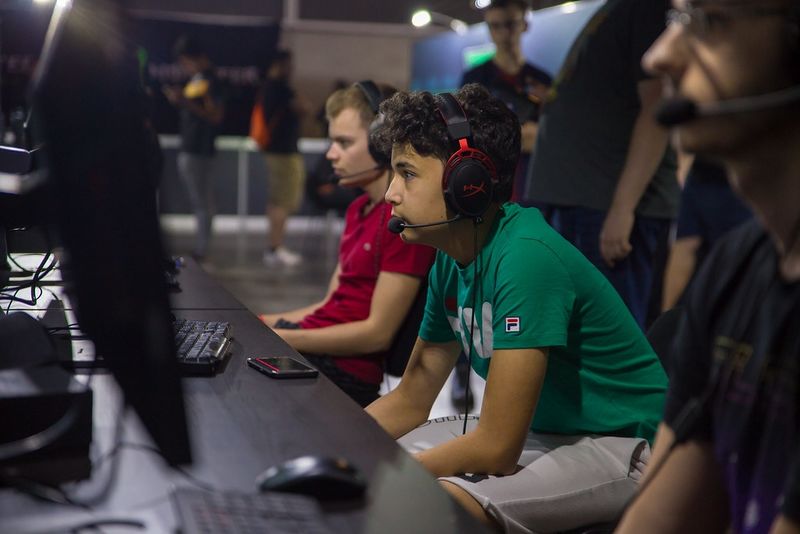 Itachi (pictured) at DH Valencia 2019. (Picture: Zeebo)
The restrictions on Itachi's career are now over after making the move to Europe with the sole intention of going pro in Rocket League. He joins the pro scene at the most interesting time in its history, the entire competitive calendar has been revamped, and the RLCS he enters is very different from the one he qualified for back in Season 3. Barcelona will hope, that the wait and the lengths he has had to go to compete, will give him a determination to prove himself and reignite a Barcelona side that has been drifting in recent months.