Psyonix has revealed their plans for the future of Rocket League esports ditching the two-season a year format for one year-long competition with more LAN events, COVID-19 permitting. The change will be brought in for the tenth season of the Rocket League Championship Series (RLCS) which has been given the moniker RLCS X.
The change will be the most significant since the inception of the competition in 2016. Seasons will start in August and will constitute three Splits - Fall, Winter, and Spring. Each Split will have three Regional Events, teams will earn points which when then award them a place in the Major that caps off each Split. The Major will bring together teams from all four regions to compete for a 0,000 prize pool.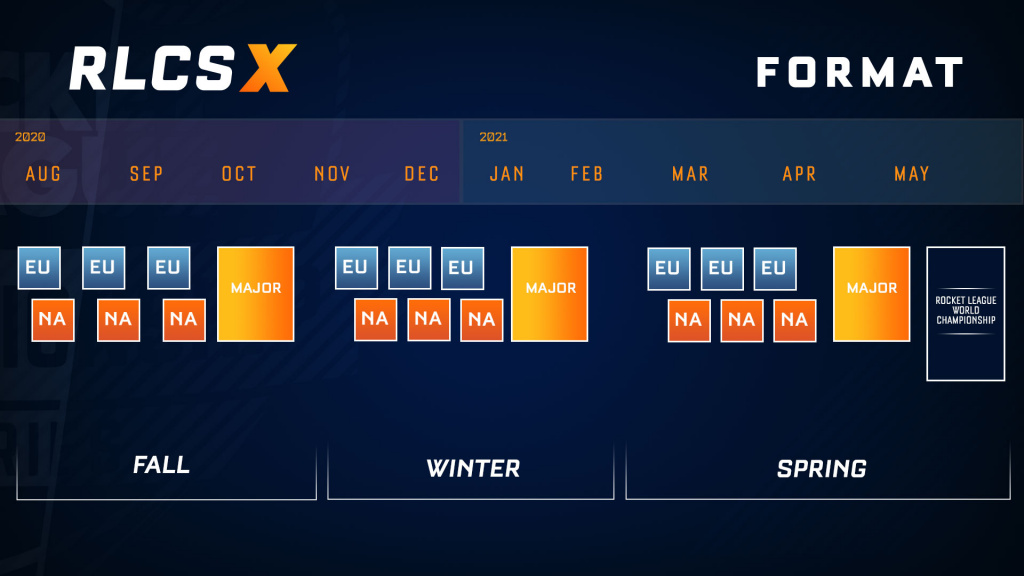 (Picture: Psyonix)
Each Split will see the competition become stiffer as fewer teams become eligible to play with the Fall Split starting with 32 teams, before being reduced to 24 in Winter and then 20 in Spring. Each Split will also run a different format with, so far, only the Fall Split's format being revealed.
Teams that retained their spot in RLCS Season 9 will be auto-invited to the Fall Split events, with Rival Series teams receiving a by to Day 3 of the Open Qualifiers.
Teams will be awarded points during each phase of the competition, and these points will ultimately award them places in the end-of-season Rocket League World Championship. The World Championship is also being expanded to 16 teams (six from North America, six from Europe, two from South America, and two from Oceania).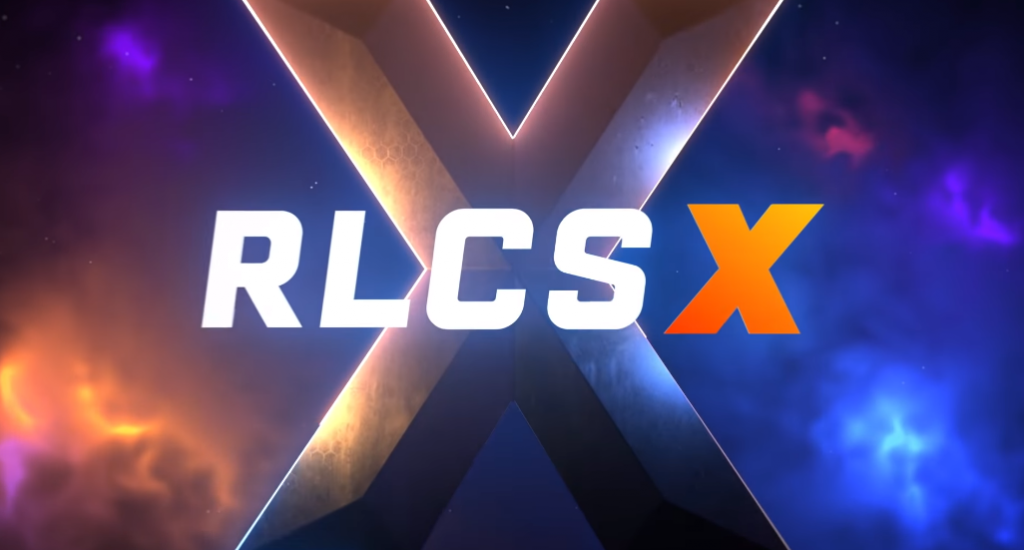 (Credit: Psyonix)
In total there will be $4,500,000 in prizing across all the regions, with the Oceanic and South America regions also in line for changes that have yet to be announced.
In addition to this there will be another sister competition called The Grid, nine weekly tournaments per Split, each with their own $10,000 weekly prize pool. The Grid will give teams the chance to earn RLCS points, qualifying for Majors and earn money.
Today's announcement hasn't exactly come out of the blue, a leak in June has proved to be accurate, with the revamp in part to assuage fears and concerns of esport organisations involved in the game, who have accused Psyonix of having poor communication and an unsupportive esport calendar. 
The announcement has come too late for some though, Cloud9, one of the game's most storied teams, recently departed the scene and mouseports have followed suit.
RLCS X Format Tournament Format
Three Splits constitute a full season (Fall, Winter, and Spring)
Each Split will feature three standalone Regional Events for both North America and Europe (six between the two regions for a total of 18 Regional Events per season)
All Regional Events will begin with an Open Qualifier on Battlefy
Each Split will culminate with a Major (three Majors per season)
All three Splits will showcase a different tournament format

The Fall Split is a 32-team tournament format
The Winter Split will be a 24-team format
The Spring Split will be a 20-team format

Regional Events will provide $100,000 in prizing per event
Majors will provide $250,000 in prizing per Split
The Rocket League World Championship will provide $1,000,000 in prizing
By the end of the season, more than $4,500,000 in prizing will be awarded across all regions
RLCS X: Fall Split Format
Each Regional Event will have 32 teams
Teams that earned their spot from RLCS Season 9 will be auto-invited to Regional Events (bypassing Open Qualifiers)
Teams that earned their spot from the previous Rival Series season will be auto-seeded into Day 3 of the Open Qualifiers
The 32 qualified teams will be placed into two groups of 16 with each playing a Swiss format
The top eight teams from each group will proceed to another 16-team Swiss format
The top eight teams from that group will move on to a single-elimination bracket
All events in the Fall Split will be online
Sign-ups are open now and will close on July 24 for each region's first Regional Event
Broadcasts for the Fall Split will begin on August 1 with the first European Regional Event