The
Rocket League Spring Showcase
was a nationwide collegiate tournament that took place from 4th to 6th June 2021 in cooperation with Psyonix and was sponsored by Unilever.
A total of 24 teams competed in the championship bracket for their share of the $75,000 prize pool. Participants included the top team from each of the sixteen conferences, plus eight teams from the Last Chance Qualifiers.
After three days of intense competition, the top three winners and their prizes were:
University of Akron, Ohio - led by 'Pirates' - $18,000
Northwood University, Michigan - led by 'Tazshipranger' - $12,000
LSU, Louisiana - lead by 'brig719' - $9,000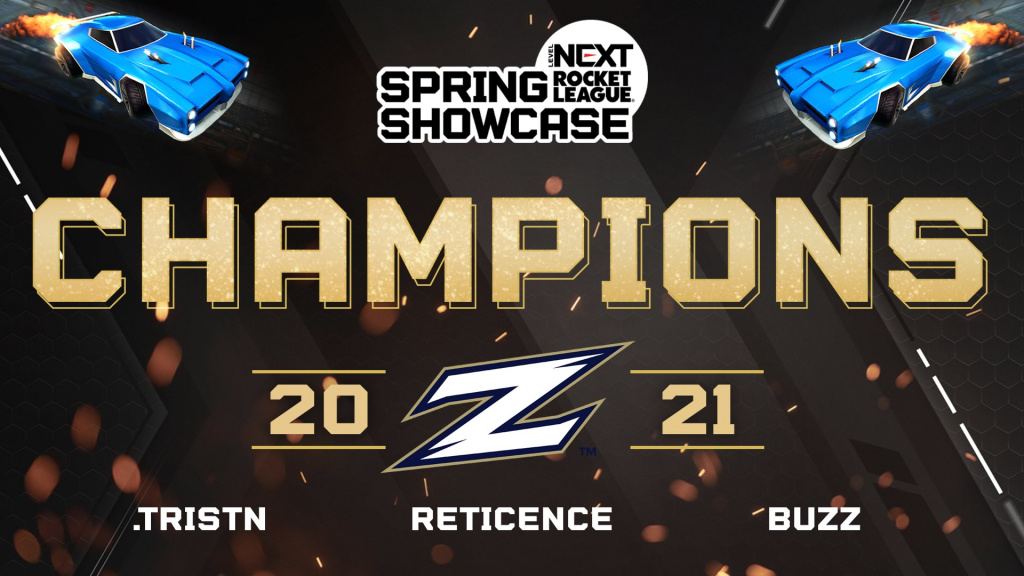 Winning Head Coach for the University of Akron, Hunter Walls-Wood, provided his comments after the tournament, "Placing 1st in the tournament was a big deal for us. Even though we just came off a win in CRL, taking home the Level Next Spring Showcase championship cemented us as the best collegiate Rocket League team this year.
This was also our 5th national championship in Rocket League and are excited to add the Level Next Spring Showcase trophy to our trophy case."
ICYMI: Relive the final moments of last night's Level Next Rocket League Showcase Finals

☑️ Game 7
☑️ Overtime
☑️ Walk-Off Goal by MVP @buzz122001

One of the best events in college esports history ended w/ one of the best matches featuring champ @ZipsEsports & @NorthwoodEsportpic.twitter.com/rJ8N5z4w1E

— LevelNext® (@LevelNextGG) June 7, 2021
The top 16 teams all earned monetary prizes, beginning at ,500. The Level Next Rocket League Spring Showcase was streamed on the collegiate esports league's official Twitch channel.
As a sponsor of Level Next, Unilever donated one million meals to Feeding America to create awareness for food insecurity on campuses.
Northwood Fans #BackthePack on Twitter
In addition to the main event, schools were invited to compete for an additional $50,000 prize pool by engaging their fans on Twitter. 
From May 10 to June 6, college esports programs earned points by tweeting from their official esports handle while using the hashtag #LevelNextShowcase. Additional points were earned when users quoted, retweeted, liked or replied.
Northwood Esports in Michigan dominated the event, attracting a total of 28,467 points. As a result, the college brought home $27,000 between the championship and Twitter competition.
It was a huge win for Northwood, as a 500-year flood recently caused $4.2 million in damage to the school's campus and athletic facilities. 
"This donation will do wonders for our program," said Northwood on Twitter upon being crowned the winner. 
San Jose State came in second place with 18,982 points and took home $7,500. Coming in third place was the University of South Dakota with 15,716 points and a prize of $5,000.
Level Next and the Future of College Esports
Launched in October 2020, the Level Next Champions Series was created by Learfield IMG College and Electronic Arts (EA). Rocket League developer Psyonix joined the team in May 2021, as did Unilever.
According to Learfiled, more exclusive partners are "on the way." As of this writing, the Champions Series includes Madden NFL and Rocket League.
Unlike other college esports competitions that focus on club or varsity programs, the Level Next Champions Series is open to any current student who wants to represent their school.
It is also the first-ever collegiate esports competition to feature official school marks and promotional assets. This is made possible through its founder, Learfield IMG College, which is the largest college multimedia rights holder in the United States.
While college esports has exploded in recent years, there is still a lack of continuity among programs and competition, which is a big problem.
Collegiate programs help to train the next generation of professional esports athletes, so it's imperative that students have a way to climb the ranks and make a name for themselves to attract recruiters.
Students who cannot participate in esports programs for one reason or another can still build a reputation, get competition experience and make their schools proud through the Level Next Champions Series.
To an outsider, especially parents, esports may look like "just a game," but those gaming skills can open career doors that didn't exist just a few years ago.
According to the National Association of Collegiate Esports, more than 170 U.S. colleges have varsity esports programs and are offering around $16 million per year in scholarships. Now that's a chance worth competing for.
Don't forget to check out our dedicated Rocket League section for esports news, guides, and everything else you might need.