Thanks to the collaboration between the NFL and Rocket League, Psyonix is bringing the pigskin to the supersonic pitch for the first time ever.
The Super Bowl LV event will start on the 2nd February and end on 8th, just one day after the Big Game. 
The event will introduce a new Limited Time Mode inspired by the NFL, Gridiron. This will be the fourth sport officially incorporated into Rocket League: soccer, basketball (Hoops), hockey (Snow Day) and now American football.
Gridiron will transform the fan-favourite map, Champions Field, into an American football field complete with hash marks and an NFL logo dead in the middle of the pitch.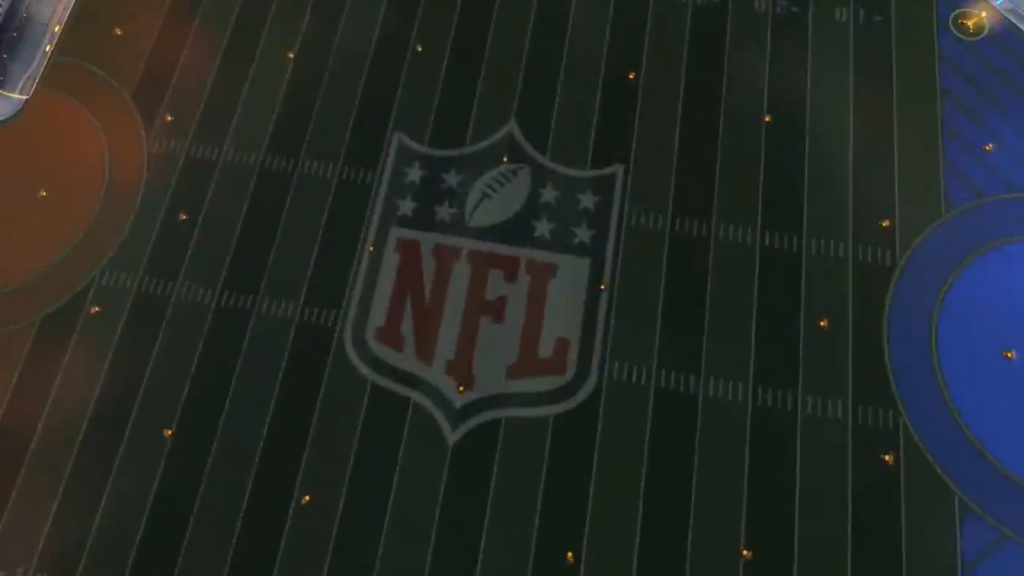 (Image: Psyonix)
The rules of the LTM are as follows, making swift changes to the ball dynamics, team formats and scoring system:
Gridiron is 4 on 4.

The standard Rocket League ball has been replaced with an American football.

Touching the ball attaches it to the roof of your car. In Spike Rush, the ball would attach to wherever your car made contact, but in Gridiron it will always attach to your roof.

If any player touches the ball, that player becomes the ball carrier, setting up the opportunity for hand-offs to teammates or steals by the other team.

The carrier can single jump, but double jumping drops the ball. You can also pass the ball by dodging.

Each goal is 3 or 7 points: 7 points are awarded if the ball is attached to a player when entering the opponent's goal, and 3 points are awarded if the ball is passed in or if the ball is loose. All own-goals are worth 3 points whether the ball is attached or it's loose.

Demos require Supersonic speed just like in standard modes.

Stay in bounds! You'll fumble the ball if you cross the line marked on the Arena wall.  
The event will also mark the return of the NFL Fan Pack previously available from 17th to 28th December. 
The NFL Fan Pack will have the same price as last time, 800 credits (or around $7.99).
With Event Challenges that can be completed to unlock the Gridiron Guru Player Title, NFL Wheels, and 20,000 XP -- the NFL's final week will be a busy one for Rocket League players.
Make sure to catch Super Bowl LV between the Tampa Bay Buccaneers and the Kansas City Chiefs live 7th February.
If Tom Brady played Rocket League, he would be Turbopolsa. You know, because Turbo's the GOAT. Just saying.