For the first time since Winter regional 2 and only the third time since the start of RLCS X, Team BDS did not come on top at the end of the tournament.
You know their run is pretty impressive when, even in quote-unquote failure, the Swiss organisation is still living in everybody's mind rent-free.
Team Queso took the championship home in the BDS-less final against the best Solary we have ever seen and there's plenty of things to say about the whole four-day showing.
So, without further ado, here's everything we learned after the second Spring regional in the European region.
1. Timeouts win championships
After losing their 2-0 series lead in the Grand Finals, Team Queso took advantage of the recent RLCS X rule change where each team is granted a tactical timeout per series.
Putting theirs to use, the Spanish organisation climbed back the hole they dug themselves winning games six and seven consecutively and outscoring Solary 10-1 in the span of said two games.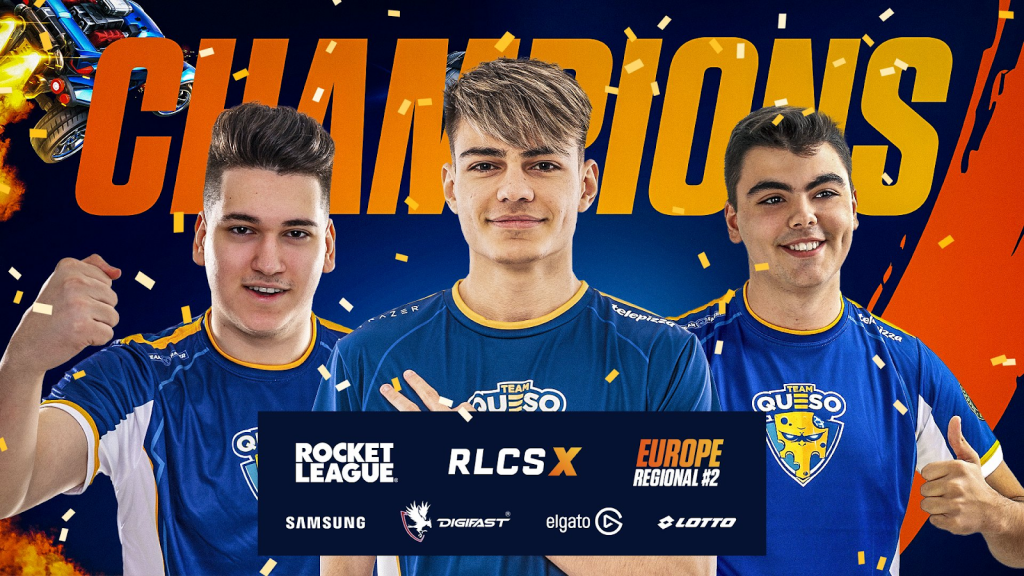 (Picture: Psyonix)
Although it looks like a regular strategy, these grand finals literally proved why tactical timeouts work as Solary decided not to call for theirs when the succession of events called for it.
Solary did not take their tactical timeout when they were 1-0, 2-0 nor when they were tied up 3-3 before falling to Team Queso in Game 7.
We appreciate the bold strategy, but it definitely did not pay off for them, Cotton.
2. BDS bleeds from time to time
It is not on a regular basis that you will see Team BDS upload a "defeat" tweet, but when they do, they will still find a way to humour their audience.
Falling 4-1 to Top Blokes in the Championship Sunday quarterfinals -- mind you, that being their first and only match-up of the day, Team BDS was sent home unusually early in regional #2.
However, the super team is still qualified for the World Championship and holding an insurmountable lead over the European region.
With that in mind, if patterns actually mean anything, this result mirrors both the Fall and Winter splits where BDS dropped one regional, winning the first, third and major tournament at the end of it all.
Oh, Top Blokes, what have you done?
3. Solary beat Oxygen Esports in roster deal
If you haven't heard of this move, you might as well have been living under a rock. Long story short, both Solary and Oxygen Esports released their rosters at the beginning of March.
Then, Oxygen Esports signed Jamal Jabary, effectively picking up their RLCS points and placement whilst moving regions from EU to NA as Solary picked up Oxygen Esports' old roster, staying in the old continent and ultimately moving up in the European leaderboards.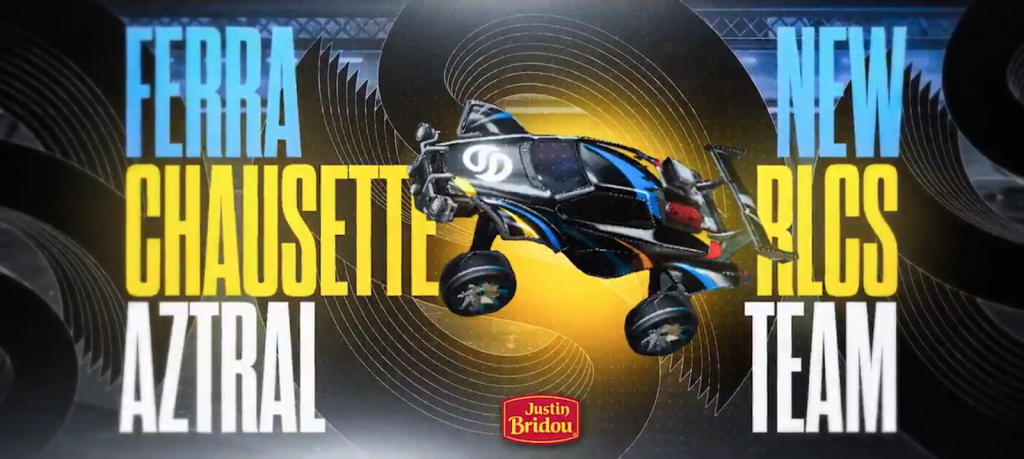 (Picture: Psyonix)
As Oxygen Esports' performances are for another article to talk about, Solary has really shone recently, especially during this regional event where we saw the best version of this roster as of yet.
The runner-up title is rarely praised but this is the Frenchmen's biggest accomplishment since the start of RLCS X, placing them on the verge of World Championship qualification.
4. Independent teams bubbling up
While both Aether and Godsmilla's team fell off from Regional 1 to 2 going from top eight and top four respectively to both placing in the bottom four spots last tournament, there's still hope for these indie teams.
And I mean, at the end of the day, bubble teams (although no longer on the bubble with open qualifiers) are designed to take cash away from organisations and make a name for themselves, not necessarily qualify for the World Championship entering the scene this late in the season.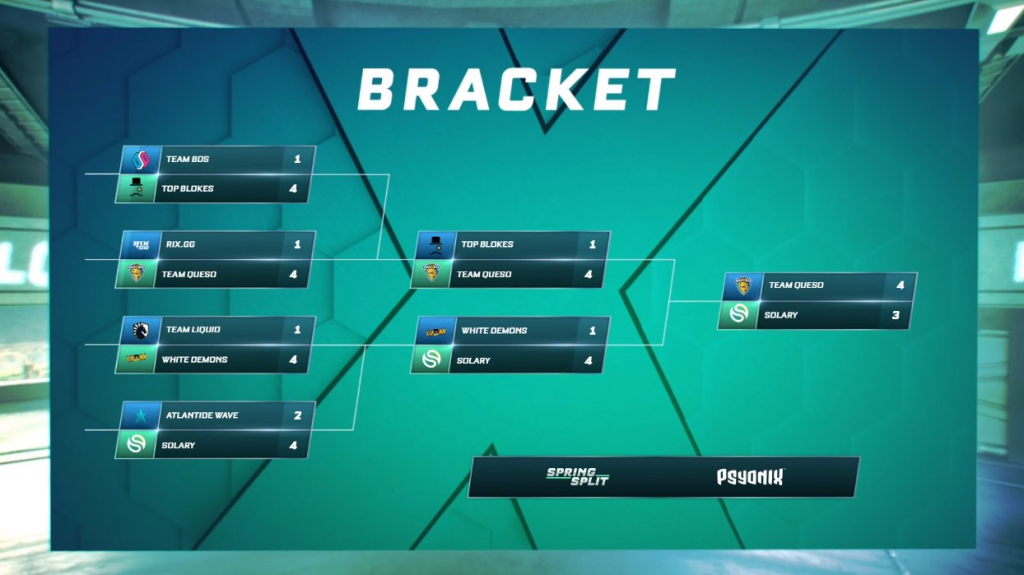 (Picture: Psyonix)
This time around we got to witness White Demons making a run for everybody's money finishing in the top four, the second independent team to do so in the Spring Split.
Walking away with $8,000 and eliminating Wolves Esports, Guild Esports and Team Liquid in one run? White Demons and independent teams all around the world: keep doing you.
5. It'll all come down to the Major
Looking at this calendar saddens me and entices me at the same time. What looked like an awfully confusing time ended up being of the most fun and accelerating seasons that have helped us take our minds off the pandemic for even the tiniest bit.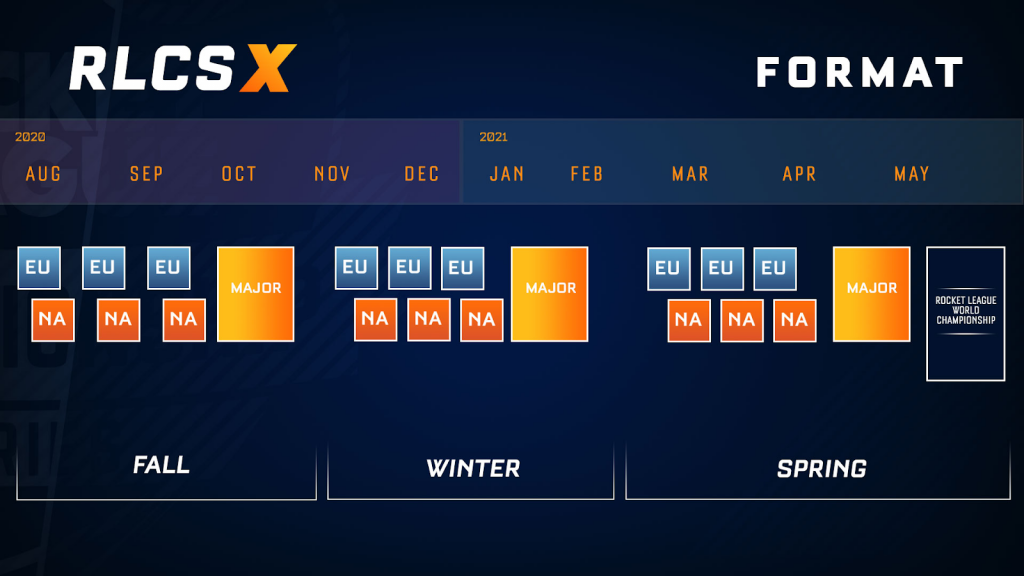 (Picture: Psyonix)
And all of that is about to come to an end. Ever since September 2020, the endgame has remained the same: the Rocket League World Championship.
And while, yeah, Team BDS has clinched their playoff berth, there are many hungry players and teams looking to make their RLCS LAN return or debut.
In a current 6th place tie between Dignitas and Solary, anything can happen between now and the last regional and major tournaments, so much so that not even 10th place, Galaxy Racer with 1420 RLCS points is out of World Championship contention.
With so much more to learn and so much more Rocket League to enjoy, we'll see you next and final RLCS X European regional event ahead of the Major Tournament and World Championship.