Well, Jared "SunlessKhan" Zook sucks at one million subscriber bets, huh? The Ohio native has got himself into another pickle, this time involving former pro player, now content creator, Treyven "Lethamyr" Robitaille.
After a Twitter exchange in early March, Sunless stated Lethamyr would "never get a million subs before March 31st" and that he'd "eat a shoe" if it actually happened, in a good-natured attempt to push the Canadian Rocket League player past the milestone as soon as possible.
The goal was duly met on 30th March and Sunless delivered on Leth's birthday with a shoe cake made by his wife, Starbasker.
The shoe cake had the original tweets where both Rocket League personalities agreed on the bet, printed and pinned with a toothpick.
This is the second one million subscriber competition Sunless has lost in the span of six months, losing the one million subscriber race to now-NRG sub Wyatt AKA amustycow.
While the shoe was Sunless' to eat, Lethamyr had some dessert of his own as Spacestation Gaming sent him a custom one million subscribers and birthday cake to celebrate the occasion.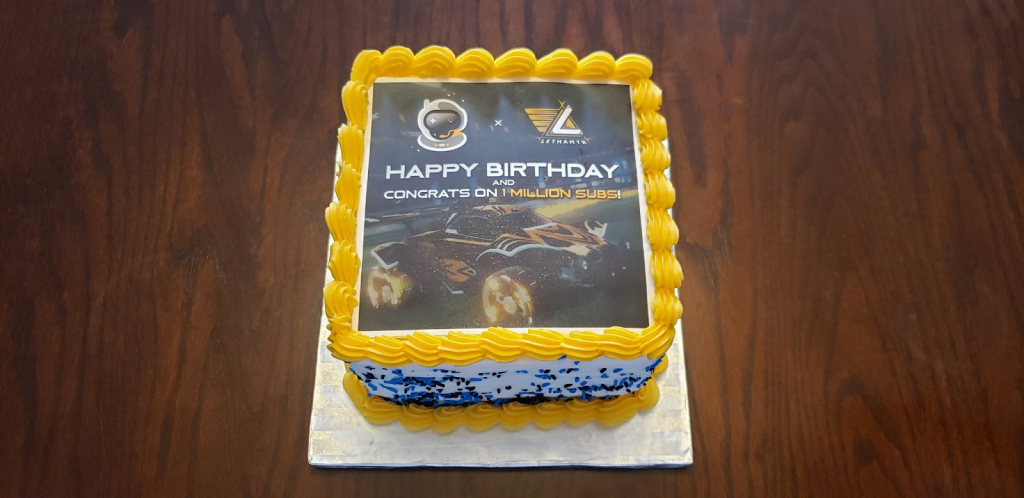 (Picture: Epic Games)
Lethamyr joined Spacestation back in January of this year as a content creator where he sided even stronger with Sunless who had been with the organisation since 2019.
Here's to many more birthdays and subscribers for Lethamyr and hopefully more lost bets for SunlessKhan. GGWP, gentlemen!