Rocket League is celebrating Pride Month in style and will be bringing in huge artists part of the LGBTQIA+ community to serenade our menus, matches and replays.
Announced by Psyonix on 1st June, the new Love ISLV Wheels and Player Anthem bundle will be hitting the store during Pride Month.
The wheels will be in the Item Shop for free all month long whilst the Player Anthem Bundle will be available starting 21st June at 6 pm  PDT until month-end.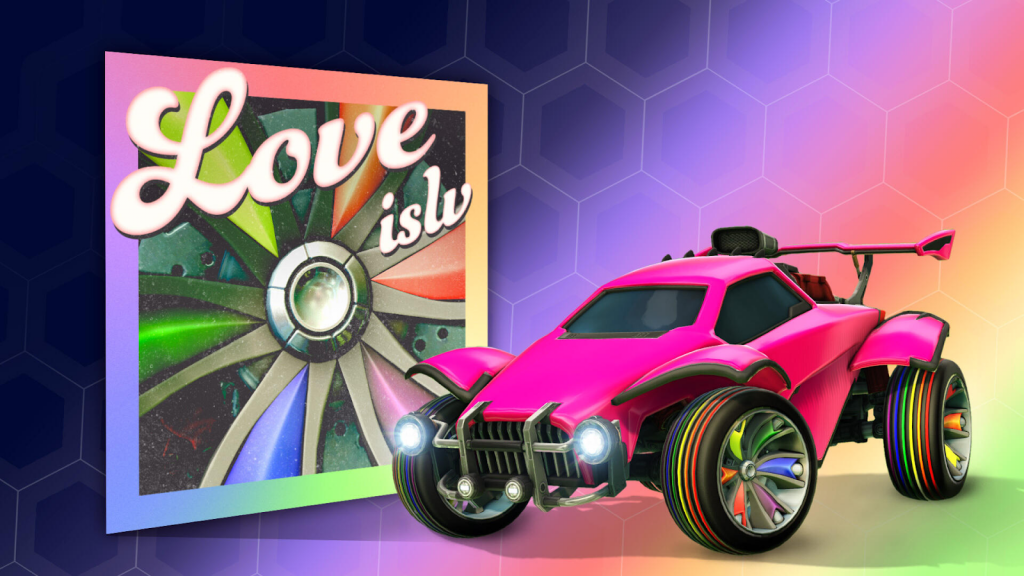 (Picture: Psyonix)
The Player Anthem Bundle will include songs from the following world-renowned artists:
"Imagine" by Ben Platt
"Platinum" by Big Freedia 
"Bad Girl" by Daya 
"Found My Friends" by Hayley Kiyoko
"Malibu" by Kim Petras 
"PAIN" by King Princess
"MONTERO (Call Me By Your Name)" by Lil Nas X 
"STUD" by Troye Sivan
Player Anthems were introduced during Rocket League Season 2 and this is the first collaboration with mainstream artists and media outside of the Psyonix x Monstercat partnership that's brought rocketeers techno and house music for years.
Make sure to cop the wheels and Player Bundle Anthem and celebrate Pride Month with bops and bangers after each goal and MVP performance!