The Season 2 Rocket Pass is centred around music; lights, speakers, beats and mic drops. With 70 tiers to unlock (and then some painted goodies for trading), this time around we will get new cars, goal explosions, and most importantly, Rocket League's new customization feature, anthems.
How much does the Season 2 Rocket Pass cost?
Of course, Psyonix offers Free and Premium options to their players, so everyone is welcome in the experience and grind.


(Picture: Psyonix)
The premium version of the Rocket Pass costs 1000 credits and contains a full 70 tiers plus exclusive premium tiers featuring painted, certified, and special edition versions of Rocket Pass items.
You can also choose to purchase the Rocket Pass Bundle for 2000 credits which unlocks the first 12 tiers. Tiering up through credit purchases (1 tier for 200cr, 6 tiers for 1000cr, 12 tiers for 2000cr, 30 tiers for 4000cr) will always be available to players throughout the season even after acquiring the Rocket Pass.
The premium pass contains 2 cars, multiple wheels and the all-new player anthems. Anthems make an entrance into Rocket League as soundbites that play along with your goal explosion.
Also with this update, some of the Rocket Pass items will pulse and flash to the beat of the menu and Arena music. A neat little touch, to say the least.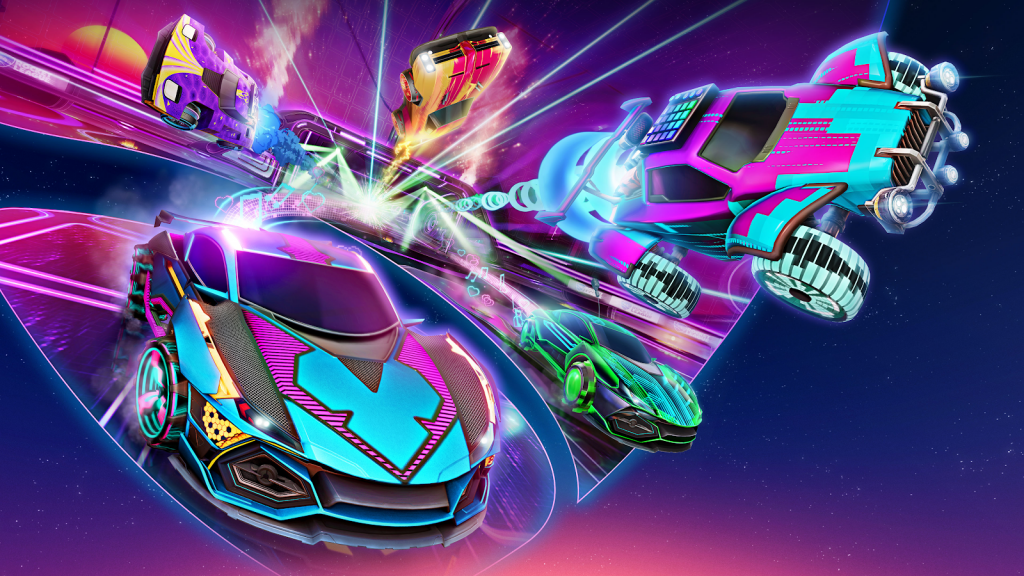 (Picture: Psyonix)
Challenges
New challenges go out every Wednesday; three challenges for everyone and three additional challenges to Premium users. All challenges provide a reward, that being drops or XP, which will be of great help to level up and progress through the Pass items.
Each Wednesday the challenges will change and they will not return, nor can you go back and do them. So, make sure you answer to and complete them in the time given.
How long does the Rocket Pass take to complete?
Psyonix claims the Rocket Pass takes 60+ hours to complete and based on previous experience if you are a regular player unlocking the complete pass, as long as you do your weekly challenges is more than feasible.
When does the Season 1 Rocket Pass end?
The Rocket Pass starts on the 9th December and runs until the 31st of March.
Rocket Pass Season 2: All tiers and rewards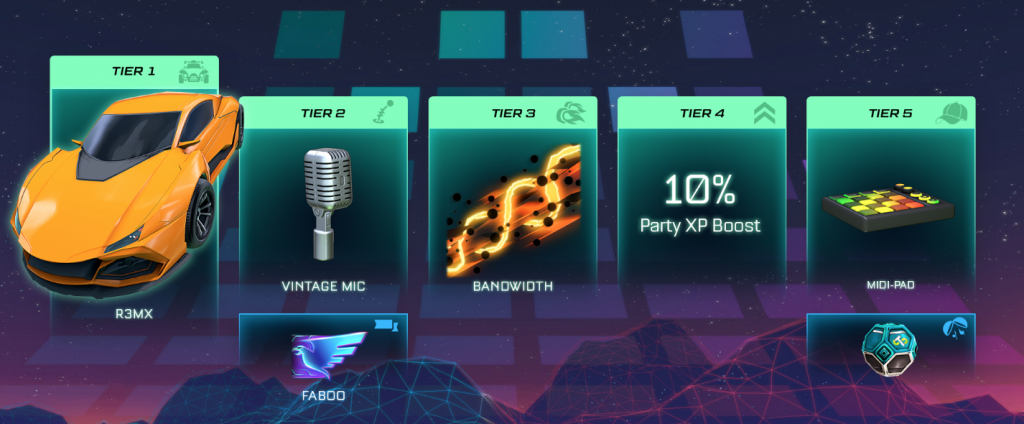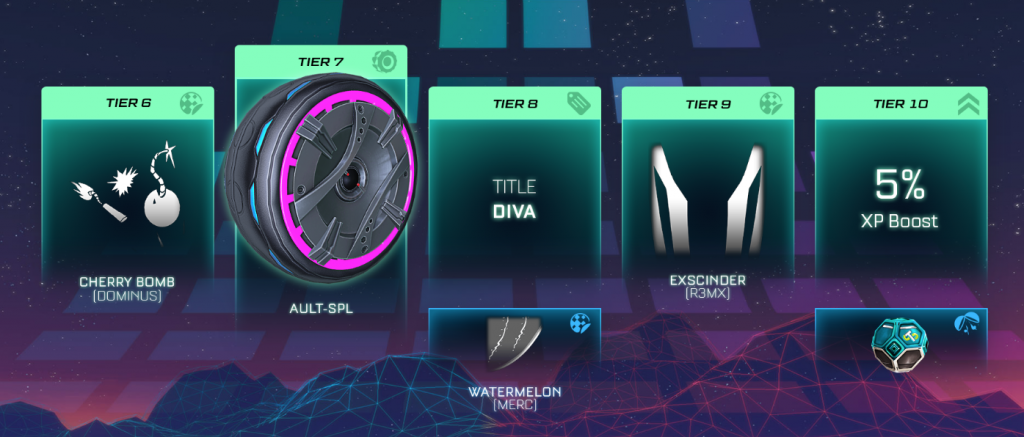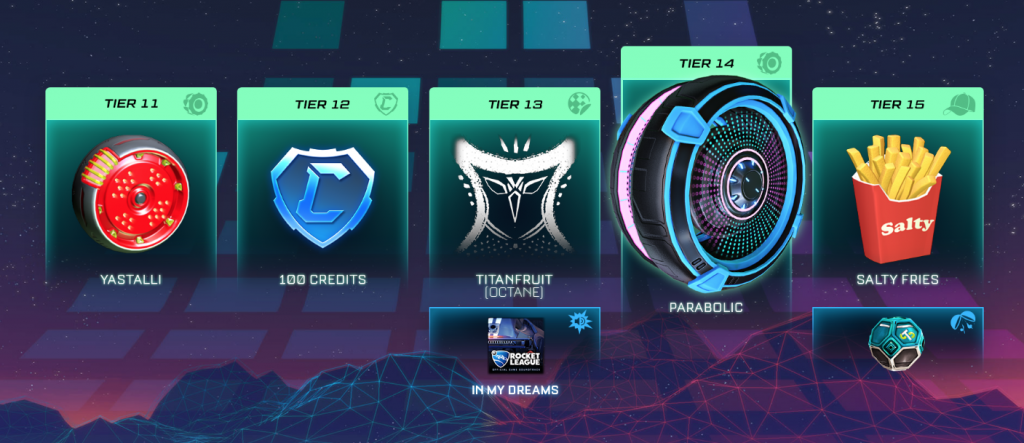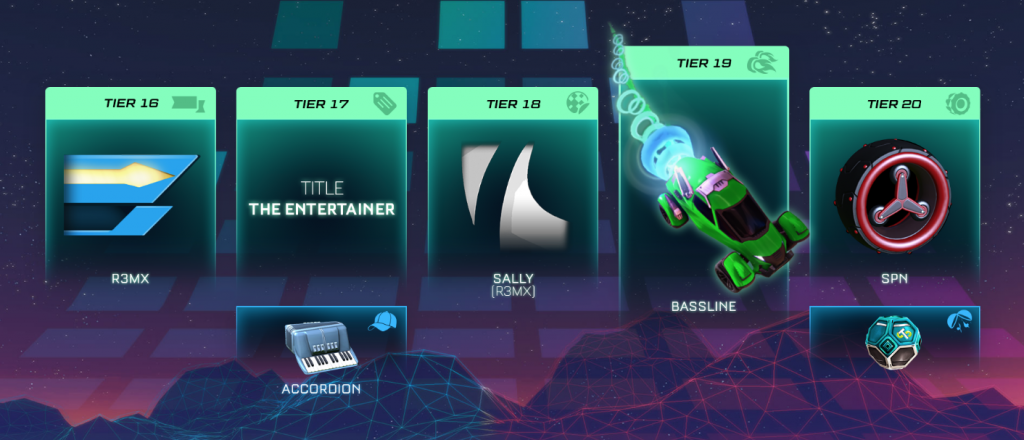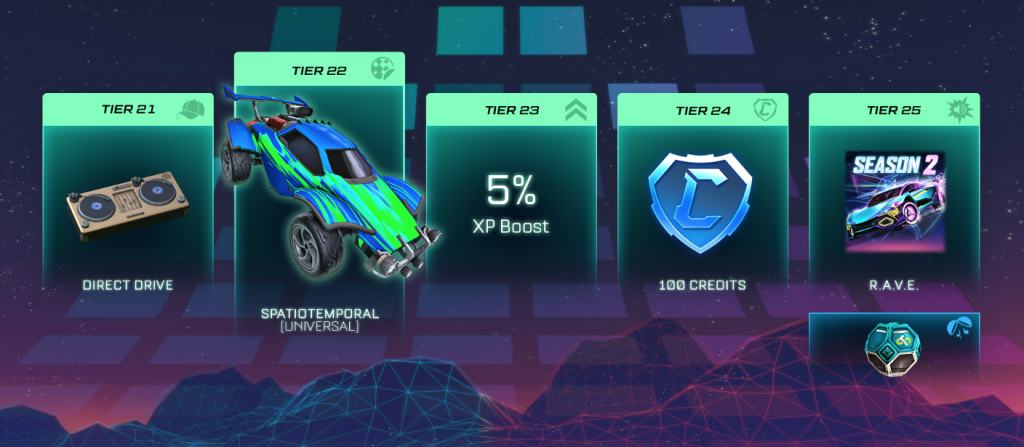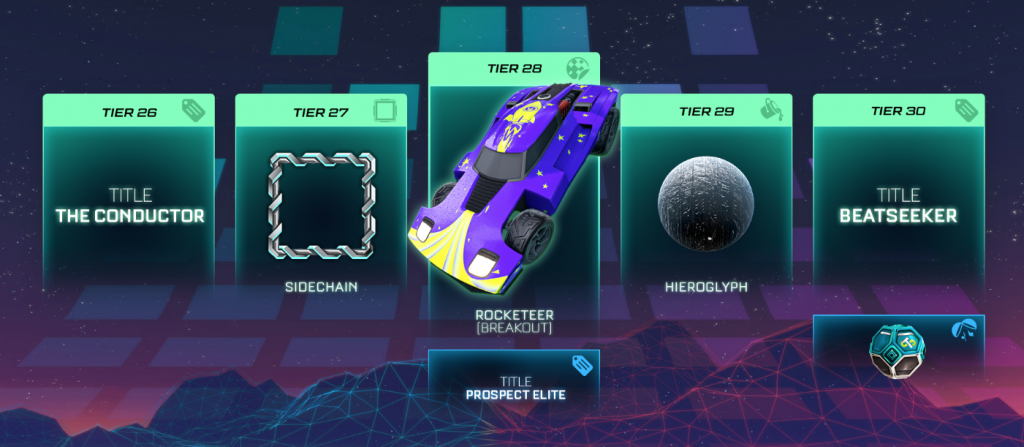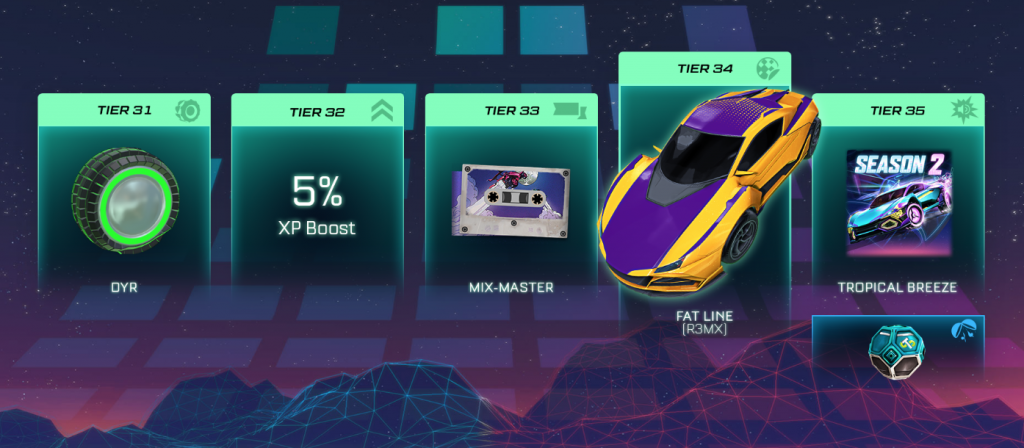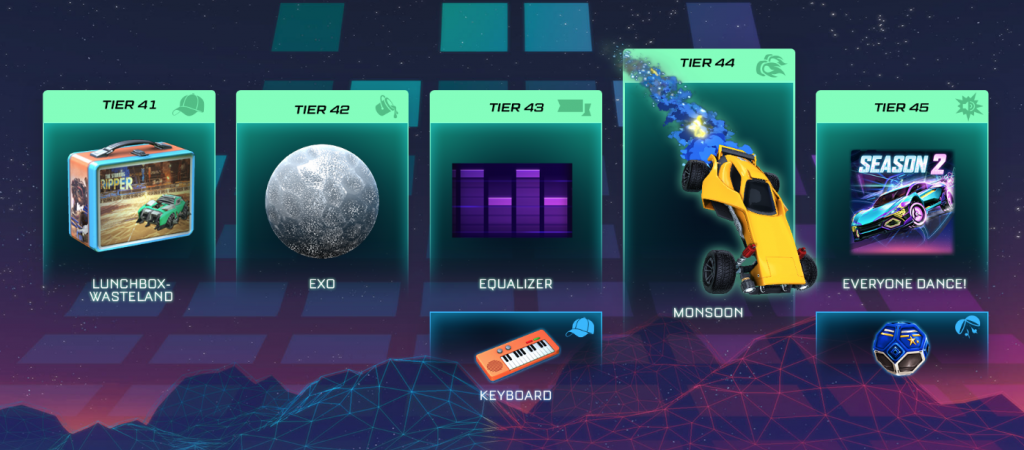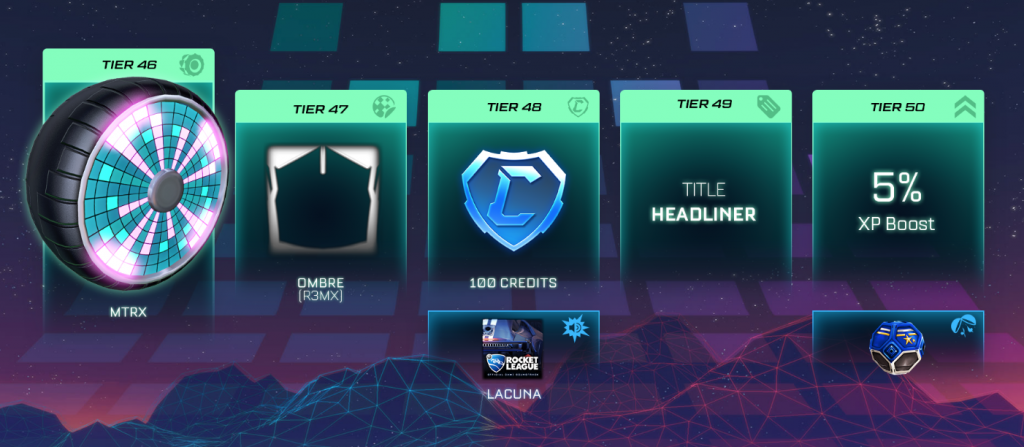 All images courtesy of Psyonix.