Rocket League keeps going from strength to strength, going free to play in September of this year,
player numbers continue to rise
, and the revamped Rocket League Championship Series has further cemented the game as one of the most exciting esports in the world.
The RLCS wasn't the only thing that got revamped, as the game's developers, Psyonix, took the opportunity to refresh the Rocket Pass (read: battle pass) offering, starting with Season 1 with the move to free-to-play.
That season is now over and Season 2 is upon us. The theme is very much music this time around with the season being in partnership with record label Monstercat.
There will be brand new cosmetics to unlock including music reacting wheels and tires, and a new car in the shape of the R3MX.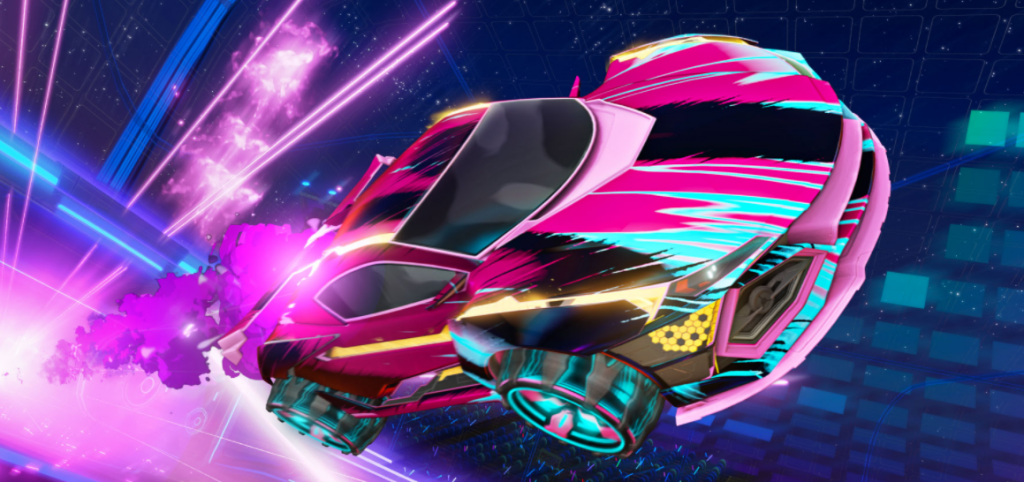 (Picture: Psyonix)
Tournament rewards also return with a raft of new items to win, and for the first time player anthems enter the game, they are essentially musical goal celebrations, which is great because I always wanted to rage quit to music.
There is even a brand new arena, called Neon Fields, which boasts a vibrant, colourful, 80s disco vibe.
The Season 2 Rocket Pass is also tied into all of this with over 70 tiers of content encompassing both a paid and free track, there is truly something for everyone.
The pass is available to purchase in-game from the 9th December.
How much does the Season 2 Rocket Pass cost?
The premium Rocket Pass costs 1000 credits with the option to purchase the Rocket Pass Bundle for 2000 credits which will automatically unlock 12 tiers.

(Picture: Psyonix)
1100 credits cost £8.10 ($10) from the Rocket League Item Shop.
Psyonix claims that players will take, on average, 60 hours to complete the Rocket Pass.
The Rocket Pass end date is the 31st of March.
What items are free?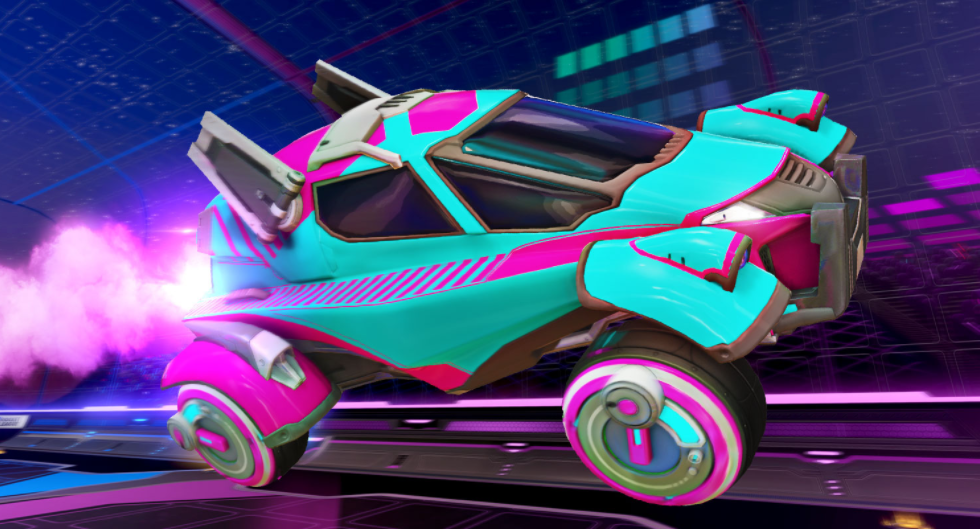 The CDJ Wheels will have you mixin' it up. (Picture: Psyonix)
The free track includes:
Accordion Topper
Watermelon Decal (Merc)
CDJ Wheels
Challenges
New challenges go out every Wednesday, completing them will go a long way to unlocking your Rocket Pass.
Each Wednesday the challenges will change and they will not return, nor can you go back and do them.
Rocket Pass Season 2 - all tiers
There are 70 tiers in the battle pass, with a free track and premium track.
Premium players can progress beyond tier 70 to earn painted, certified, and special edition versions of select Rocket Pass items.
The bonus is these items are all tradeable, unlike the previous rewards.