After what many have described as one of the most exciting days in Rocket League's history, NRG Esports have been crowned World Champions after defeating Renault Sport Team Vitality in an incredible grand final.
Here's what unfolded at the Palacio Vistalegre in Madrid, Spain on 15 December:
Spacestation blasts off before crashing down to Earth 
One of the three NA rookies' teams at this season's World Championship, Alexandre "AxB" Bellemare, Caden "Sypical" Pellegrin and Tshaka "Arsenal" Lateef Taylor Jr made light work of Veloce in a dominant 4-1 win. A victory after a lengthy overtime in the final game sent them into the top four and a semifinal matchup with NRG.  
However, despite some impressive solo displays from the entire SSG team, Garrett "GarrettG" Gordon's side were simply too much for the American.
Although they took a 7-3 victory in the fourth game, it was too little, too late for SSG as they found themselves on the receiving end of a 4-1 beating, with NRG securing their first grand final appearance since season five in June 2018.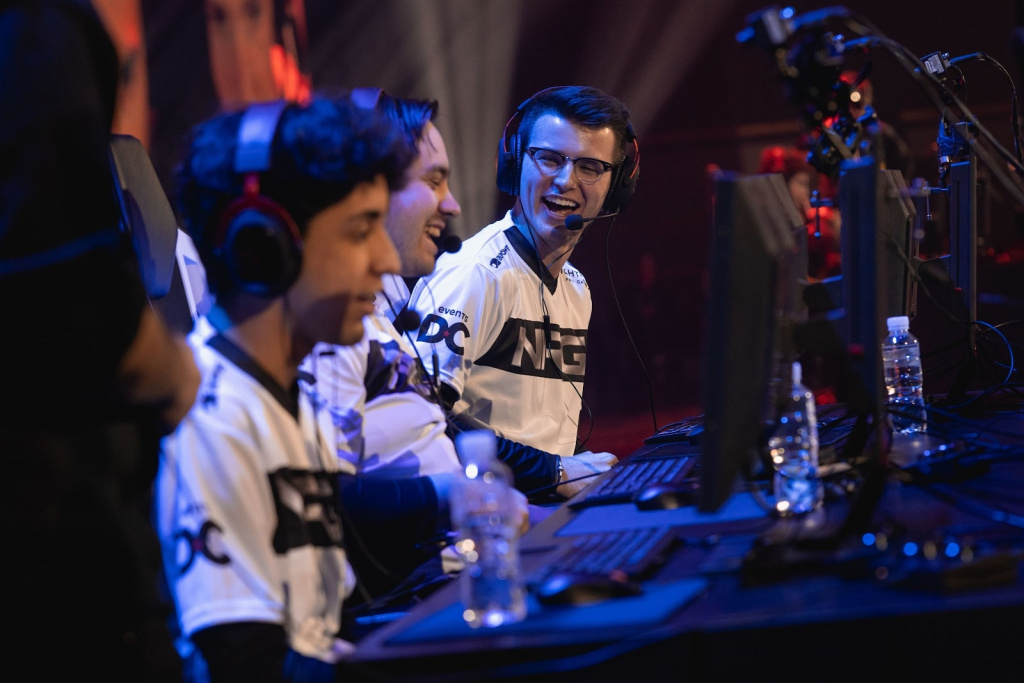 Team NRG won the Championship (Picture: Psyonix) 
Vitality go for gold again
Having taken the title last season, Renault Sport Team Vitality were looking to win it all once again.
Their first opponents were the Pittsburgh Knights, fresh from a 3-0 demolition of favourites Team Reciprocity. It was a back-and-forth affair, but after a brief game six overtime, Alexandre "Kaydop" Courant, Kyle "Scrub Killa" Robertson and Victor "Fairy Peak" Locquet joined SSG in the semifinals. 
It was here the future of Kaydop's five season grand final streak would be decided against his old teammate Jos "ViolentPanda" van Meurs of Dignitas. After Vitality surged into a 3-1 lead, Dignitas' fire was relit. Following another brief overtime in game five, the sixth game in the series will go down in history as one of the best defensive masterclasses we've ever seen. 
It was save after save after save as the Madrid crowd were treated to an unbelievable overtime. Eventually, Maurice 'Yukeo' Weihs sent the series to a seventh game. A heartbreaking team bump from Dignitas led to Vitality scoring the final goal of the series, putting them through to their second consecutive grand final.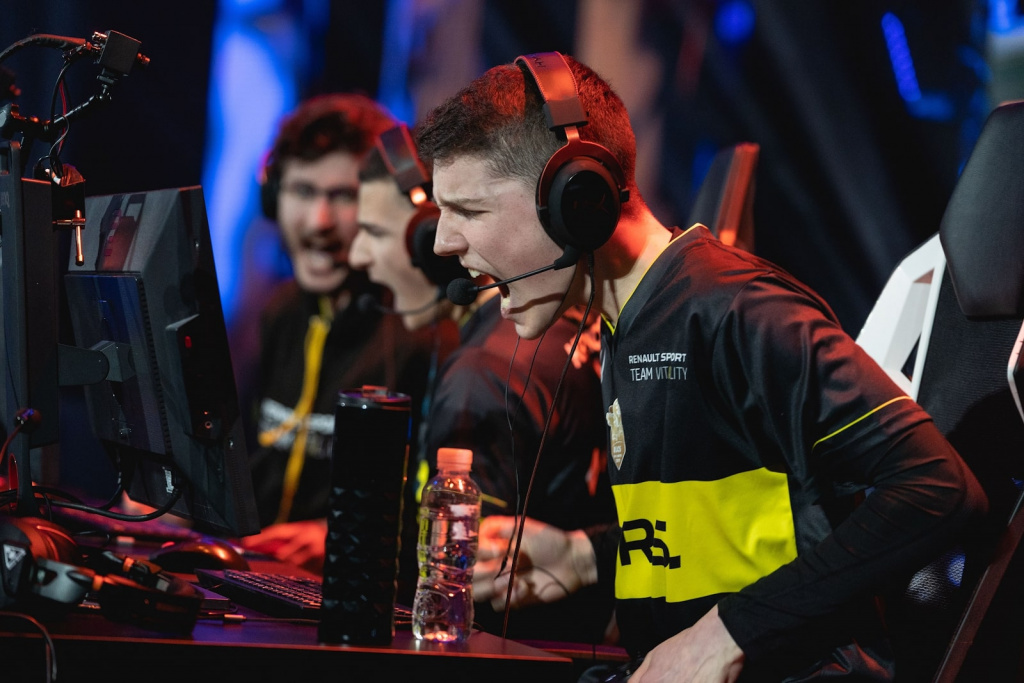 Team Vitality at the World Championships (Picture: Psyonix) 
GarrettG finally brings it home 
Two years after tweeting he wouldn't stop until he had won it all, GarrettG had another opportunity.
Back in London, his NRG side had come within one goal of being World Champions after his teammate Justin "jstn" Morales scored that zero-second goal. After Vitality sent the series to a seventh game, echoes of the Copper Box's thriller began to fill the air.
Would GarrettG pull it off? Would it be Kaydop or Pierre "Turbopolsa" Silfver to become the first four-time RLCS winner? 
A sensational demolition from jstn put NRG within touching distance of the trophy before Vitality tied things up with just twenty-eight seconds left on the clock.
As the clock ticked down, the teams quickly realised that it would once again be down to one deciding goal. Twenty-one seconds into the crucial overtime, NRG started a counterattack. With Scrub Killa watching on helplessly, jstn slotted the ball home to win North America's third World Championship title and secure him and his teammates the $200,000 prize for first place. 
The full standings for the RLCS Season 8 World Championship were as follows: 
1st - NRG Esports ($200,000) 

2nd - Renault Sport Team Vitality ($120,000) 

3rd-4th - Spacestation Gaming ($40,000) 

3rd-4th - Dignitas ($40,000) 

5th-6th - Veloce Esports ($24,750) 

5th-6th - Pittsburgh Knights ($24,750) 

7th-8th - Team Reciprocity ($16,000) 

7th-8th - Renegades ($16,000) 

9th-12th - Canberra Havoc ($12,000) 

9th-12th - The Three Sins ($12,000) 

9th-12th - eUnited ($12,000) 

9th-12th - Lowkey Esports ($12,000)