Rocket League
's beauty comes from its simplicity and how all users start from the same skill level with a few exceptions. The controls are the same, there's no pay-to-win system in place and your time will show on the pitch come game time.
That's why cosmetics are a huge part of the game; the only customizable option and differentiator between you and your opponent is your battle car and if you look good, you feel good so getting your hands on the most precious items is a tradition in the car soccer title.
Whilst free drops might give some rocketeers a break when it comes to the trading of virtual goods, the Item Shop is the easy choice for those uninterested in engaging in Discord or Garage deals.
That's why an alleged leak due to a sponsored tweet revealed that Rocket League plans to bring the Dominus painted Titanium White to the item shop for the first time since January of 2020.
As the release is right around the corner and people have questions regarding price, expectations and more, we have answers, so without further ado here's everything you need to know about the Dominus Titanium White in Rocket League!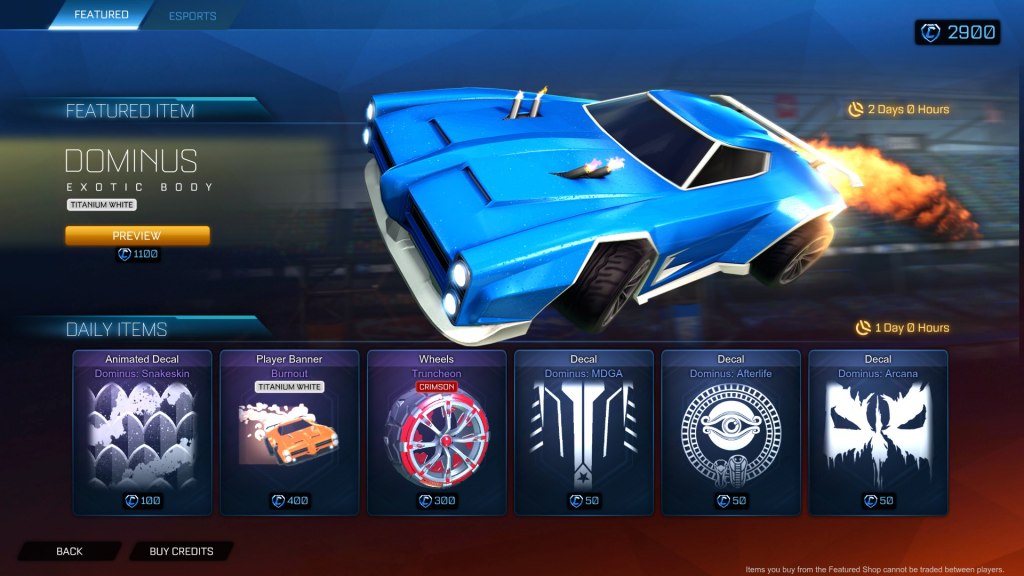 Rocket League Titanium White Dominus in the item shop: Release date
The Rocket League Titanium White Dominus will be available starting 4th September 2021 and will most likely be the featured item of the item shop, meaning it will be up for grabs for 48 hours total.
Rocket League Titanium White Dominus in the item shop: How much will it cost?
We can expect the Rocket League Titanium White Dominus to have a price of 1,100 in-game credits or around .00 just like the previous time it hit the item shop in January 2020.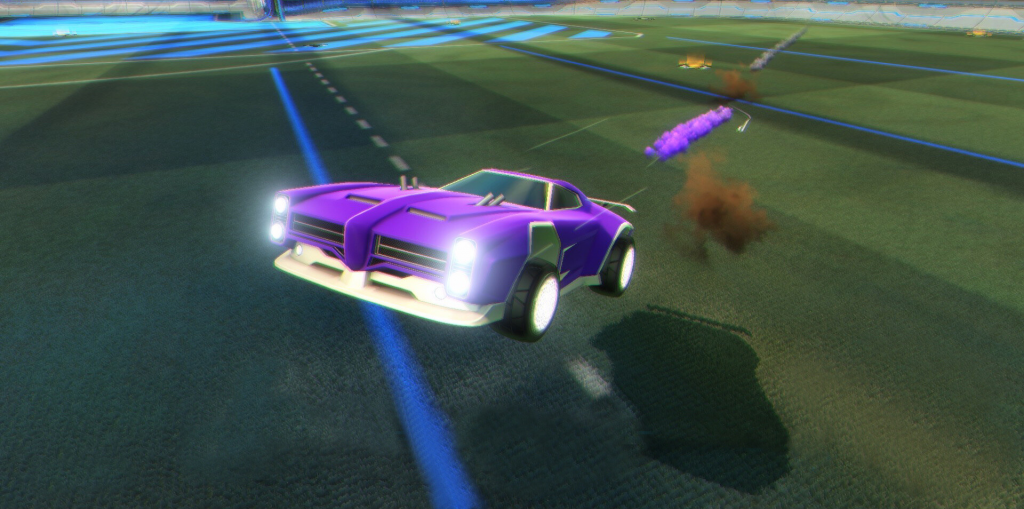 Is the Item Shop Titanium White Dominus tradeable?
If you purchase the Titanium White Dominus from the item shop then you will not be able to trade the battle car away in order to get your credits back. 
This is probably the biggest reason why traders why away from the item shop and decide to acquire tradeable goods in case they change their mind.
However, the current state of the Titanium White Dominus is depleting by the second, with in-game credit prices ranging from between 25,000 and 38,000, dropping quickly and recorded in Rocket League Insider at the time of writing.
This means that the item shop TW Dominus will receive a bump in price as to not disrupt the trading economy that heavily or the TW Dominus owners will be looking to quick-sell at a loss in order to get the most out of the prestigious battle car.
Make sure to use your favourite Epic Code in the item shop, share it on Twitter and tag us @33Boost to help you boost your post!