Rocket League's future is here: Spacestation Gaming has officially snatched Daniel from the rest of the North American region, immediately making SSG one of the biggest threats in the league.
Daniel became eligible to play in the Rocket League Championship Series after turning 15 on 5th December 2021, the minimum age for pro rocketeers to participate in Psyonix-organised tournaments.
Spacestation Gaming has recently gone through its darkest hour in its RLCS tenure. After a dominant RLCS X season, the black and yellow brand has not been able to return to their old selves.
SSG went from a Major Championship, multiple Regional dubs and a runner-up finish in the season finale, to constantly failing to make a Grand Finals in the 2021-22 campaign and losing the tiebreaker match that would've sent the squad to the Swedish LAN.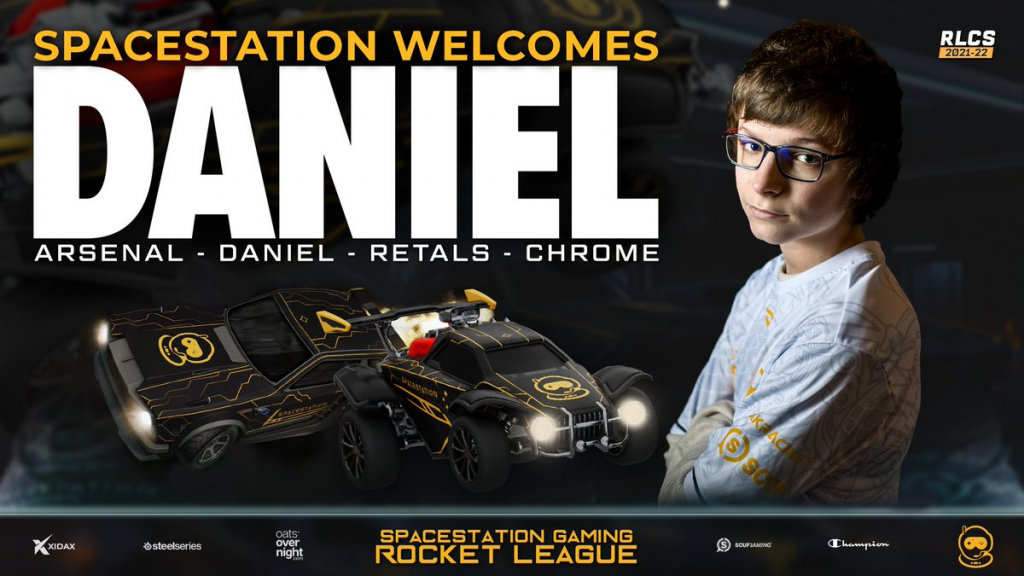 Spacestation wants to immediately turn things around and they are doing so by making room for Daniel by releasing veteran Caden "Sypical" Pellegrin, who had been with the team for almost three years, a day prior to signing the hottest free agent in recent memory.
Daniel's fame comes from overwhelming praise by the professional scene and despite not having played an official professional match yet, the 15-year-old has already made over $15,000 in earnings exclusively through show matches.
The mechanical young gun is ready to shoot Spacestation Gaming back into orbit after a disappointing Fall, and Daniel, Slater "Retals" Thomas, Tshaka "Arsenal" Lateef Taylor Jr and coach Robert "Chrome" Gomez will get a chance at redemption in the first North American Regional, the X Games Open.
Catch this new roster and Daniel's debut in the first NA Regional of the Winter Split which will air from 14th to 16th January 2022. Click here so you don't miss any RLCS action.
Plenty of excitement ahead in the car-soccer frenzy extravaganza, so be sure to don't miss out on all the action and Daniel's debut with SSG.
Featured image courtesy of Spacestation Gaming.