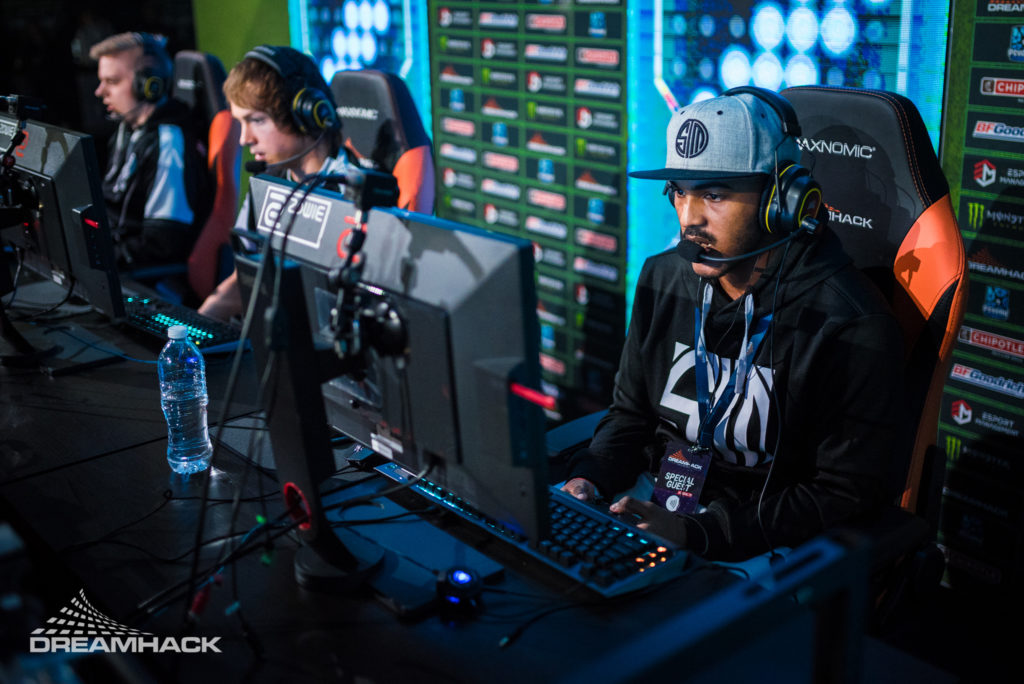 Alpha54 was the RLCS Season 7 MVP in EU playing under FC Barcelona and will join TSM for the upcoming season. The dates for Season 8 are yet to be announced, but are expected to be sometime in September-October this year and it will be the first RLCS season since Epic Games acquired RL developer Psyonix.
EyeIgnite had been at TSM since he and the rest of We Dem Girlz were signed in January this year. His departure marks a split not just from the team, but the split of a long-standing trio. EyeIgnite had played with Remco "remkoe" den Boer and Otto "Metsanuris" Kaiplainen since their stint on ex-Envy in 2018, before reviving the We Dem Girlz name while they were without an org. As We Dem Girlz, they won the ELEAGUE Cup 2018, with a dominant 4-1 display over Cloud9, finished second in RLCS Season 6 and only finished outside of the top three twice.
Before being signed by TSM, EyeIgnite expressed his frustration and limited enjoyment of Rocket League and the meta before clarifying in later interviews that he had no intention of quitting the game. Almost six months later, We Dem Girlz were picked up by TSM at the start if 2019 as their first venture into the RL scene.
As TSM, they struggled to make the same deep finishes, with a mixed bag of results. The previous addition of coach Jake "Jake" Edwards did little to resolve their turbulent performances. A second place result in Dallas on the DreamHack Pro Circuit came less than a month after a poor RLCS showing that saw them narrowly avoid the Promotion Playoffs.
The team is currently globally ranked #13 by the Rocket League Liquipedia but will be looking to climb higher in the near future with Alpha54.