The
Rocket League
Championship Series is taking its sweet time to return to our screens but don't sweat it, as we have another edition of Twitch Rivals in store for us to fill that car soccer void.
The invitational event ran by the Amazon-owned platform is one of the biggest pulls for all esports alike, especially during a gruelling and unforgiving offseason like this one.
Throwing money up for grabs, watching your favourite content creator and pro player team up and amassing an immeasurable amount of unforgettable clips, these events keep the ball rolling for fans, casters and players alike.
Whilst a huge draw in the numbers are the drop system in place, the talent and entertainment are undeniable. From prize pool rewards to when it'll all unfold, here's everything you need to know about the Rocket League Twitch Rivals EU Showdown. 
Twitch Rivals Rocket League EU Showdown schedule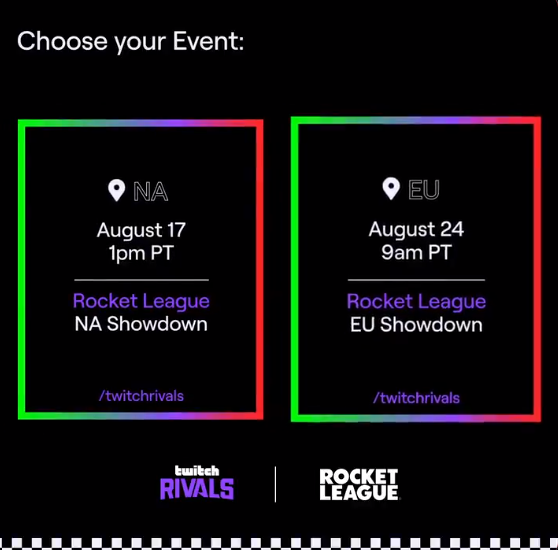 The Twitch Rivals Rocket League EU Showdown will be a one-day event held on 24th August 2021 starting at 9:00 am PDT.
Twitch Rivals Rocket League EU Showdown format
Unlike their North American counterpart, the Twitch Rivals Rocket League EU Showdown will skip the crew draft and will enter the event with pre-made groups and captains competing in varying challenges called 'Heats.'
Heats
Each one has pre-assigned matchups.
Teams earn 1 point per Heat win.
Team lineups


"Lineups" for each Heat are decided by captains immediately preceding the game
Each player must play in at least 4 individual Heats
All lineups per Heat are "blind pick", meaning the lineups are both unveiled simultaneously to the other team
Max 1 pro per lineup

Top-2 in points advance to Finals
Tiebreaker: Games won in games between tied teams
Finals
Best of 5


Game 1: Chat vote
Games 2-5: the losing team of the previous game picks the mode
Twitch Rivals Rocket League EU Showdown participants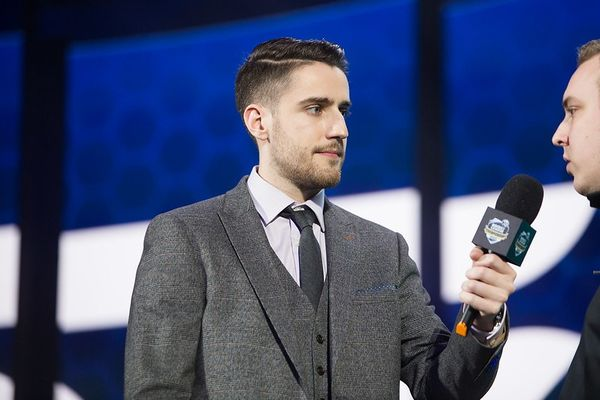 Whilst the full list will most likely be fully revealed come game day, the organisers have confirmed at least one European car soccer legend for the old continent's edition of Twitch Rivals.
All the way from Scotland, the 1v1 legend and long-time RLCS caster John "Johnnyboi_i" MacDonald will be leading the charge for the European region.
Whole rosters of pros and content creators alike will be revealed day-of.
Twitch Rivals Rocket League EU Showdown prize pool
The Twitch Rivals Rocket League EU Showdown has a total prize pool of $50,000 -- $25,000 per region divided as such: 
Heats ($2,500 each)
Winning team (x2): $1,000
Losing team (x2): $250
Finals winner: $2,500


All prizing is aggregated per crew and evenly distributed among its players.
Twitch Rivals Rocket League EU Showdown stream: How to watch
The tournament will be broadcasted live on the official Twitch Rivals channel.
Furthermore, all participating content creators will be allowed to stream their POV of the tournament.