Rocket League is making a return to Twitch Rivals with a brand new Showdown tournament.
Twitch Rivals Rocket League Showdown will feature 40 Rocket League content creators from NA and EU, split into two tournaments.
The fun part is that these players won't be competing only in regular Rocket League games, but in various Rocket League modes as well.
If you are a Rocket League fan, your favourite Rocket League players, casters and content creators will probably be competing in this event, so you don't want to miss it.
Read further to find out all the important information about the event.
Twitch Rivals Rocket League Showdown schedule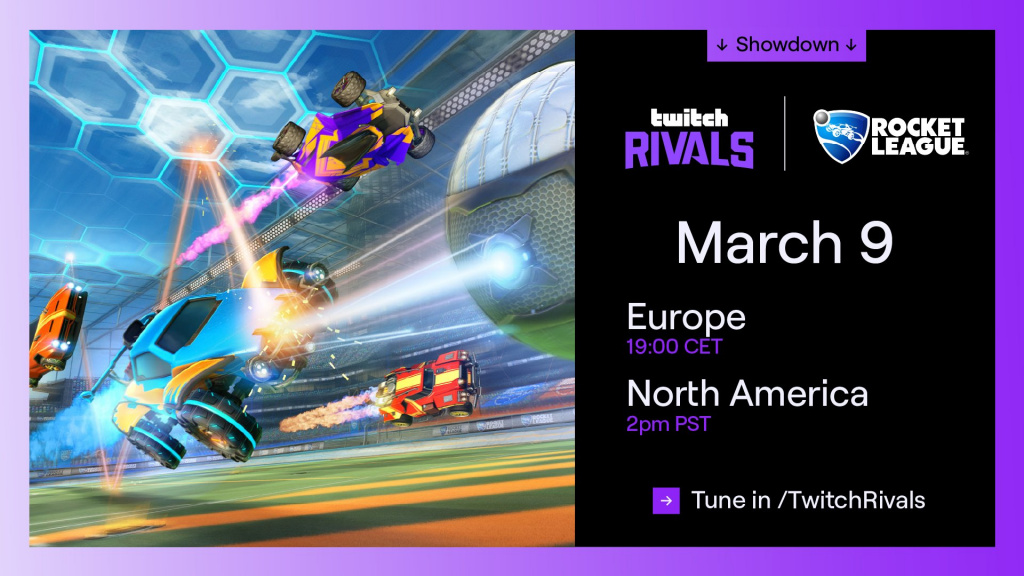 (Picture: Twitch)
This tournament will be a 1-day event, but with separate tournaments for EU players and for players from the NA region.
Both tournaments are slated for 9th March, with the EU event starting at 6 PM CET / 12 pm ET / 9 am PT, while the NA event starts right after, 8 pm ET / 5 pm PT.
Twitch Rivals Rocket League Showdown format
In both events, 20 players will fight in a 4-Team Crew battles.
Player Draft

4 Captains will draft teams.
Snake Order Draft
Maximum 2 pro players per team

Crew Battle:

Teams compete in a variety of Rocket League Game Modes
Each Crew Member must participate in a minimum # of games
Maximum 1 Pro Player per Team can be active on the field
Game mode participants are chosen "blind" (not revealed until it's time to compete)
Each game mode will be played in a single-elimination bracket (w/ 3rd place tiebreaker)
Teams earn prizing based on the final result of each game mode
Teams earn 1 point per win in each game mode
The 2 teams with the most points play in a best-of-5 finals
Finals
Best-of-5
Game 1: Chat Vote
Games 2-5: Losing team of the previous game picks the game mode
No game mode may be repeated during the Finals
Team Lineups

Teams submit a lineup blind for each game
Each player on a team must play at least once in the finals
Max 1 Pro player per lineup
Twitch Rivals Rocket League Showdown players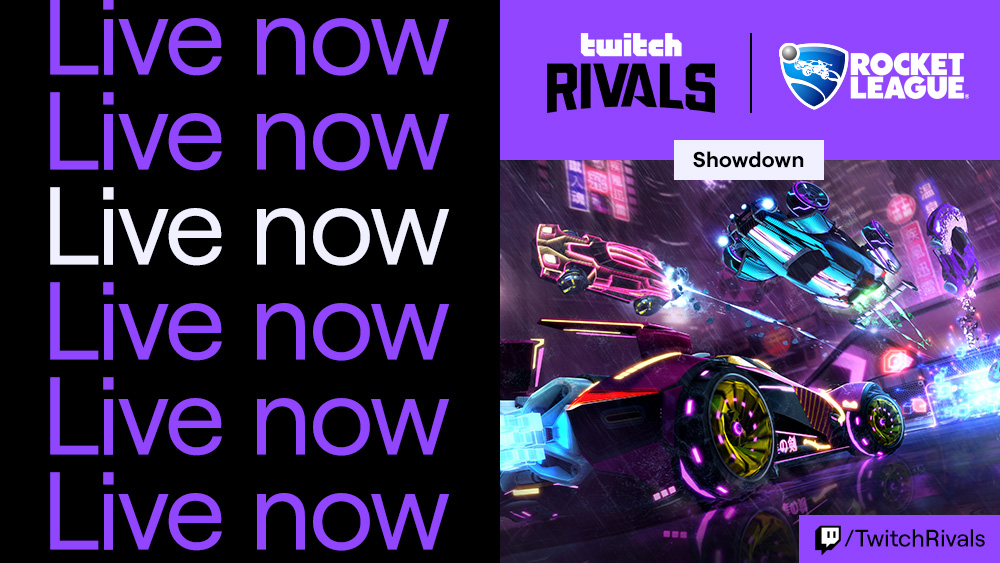 (Picture: Twitch)
A total of 40 content creators and pro players will compete at the event, 20 from EU and 20 from NA. The names will be revealed at a later date.
Twitch Rivals Rocket League Showdown prize pool
The event features a $25,000 USD prize pool per region.
Per game modes (9 heats), the rewards will be split as follow:
1st place: $2,000 USD
2nd place: $500 USD
Finals:
1st place: $2,500
Twitch Rivals Rocket League Showdown stream: How to watch
Twitch Rivals NickEh30 PPS will be broadcasted live on the official Twitch Rivals channel, as well as on the personal channels of the participating content creators.