The star-studded squad of Victor "Fairy Peak!" Locquet, Alexandre "Kaydop" Courant and Yanis "Alpha54" Champenois have dethroned the kings of Rocket League as Vitality defeated Team BDS for the European Championship.
The French org swept in the best-of set tilting the BDS roster and tainting their 13-0 undefeated Grand Finals streak.
It took a posterizing shot from Alpha to seal the deal and win it in Game 6 of the second series.
With the result, Vitality walks away with $160,000 in prize pool money whereas BDS ends up with half, $80,000.
Same matchup, different ending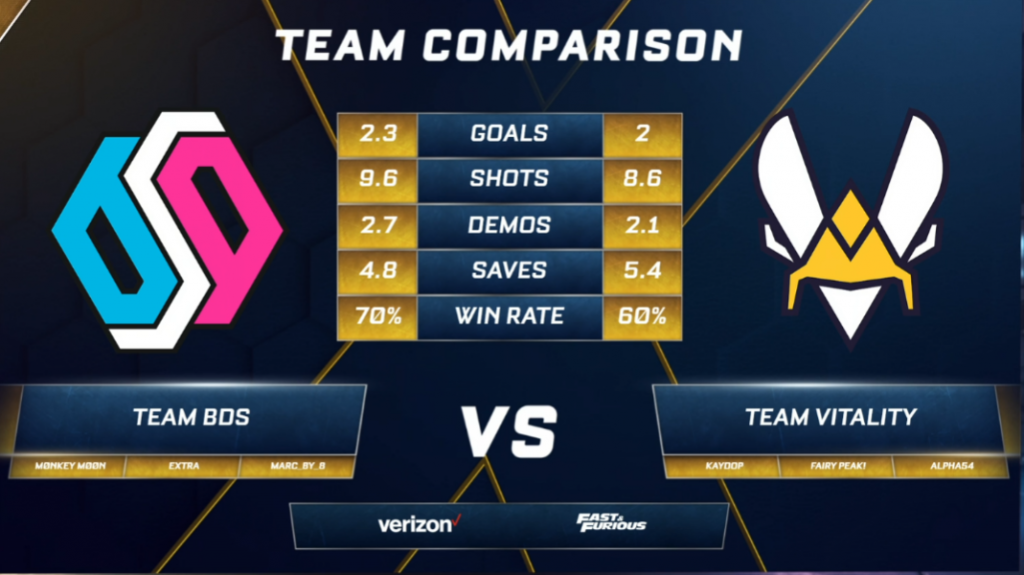 (Picture: Psyonix)
After taking on the Swiss organisation five previous times in the Grand Finals, Vitality was seeking revenge and take their first Championship home since their Fall Regional #3 win.
This tit for tat really showed during the first series as Vitality swept BDS, outscoring them 9-3 in four games.
In an attempt to clap back, BDS took the first two games of the second series to no avail, dropping the necessary four games soon after as Vitality took the European Championship.
An ultimate classic in the grandest stage of them all
Team BDS and Team Vitality had encountered each other plenty of times through the season, over 20 matches and 100+ games.
Their path to the Grand Finals was anything but surprising as both squads walked in the European Championship as the No. 1 and No. 2 spots respectively.
Needing to win only one best-of set to advance, both behemoths rendered the remaining four seeds useless by taking advantage of their first-round bye during the Semifinals.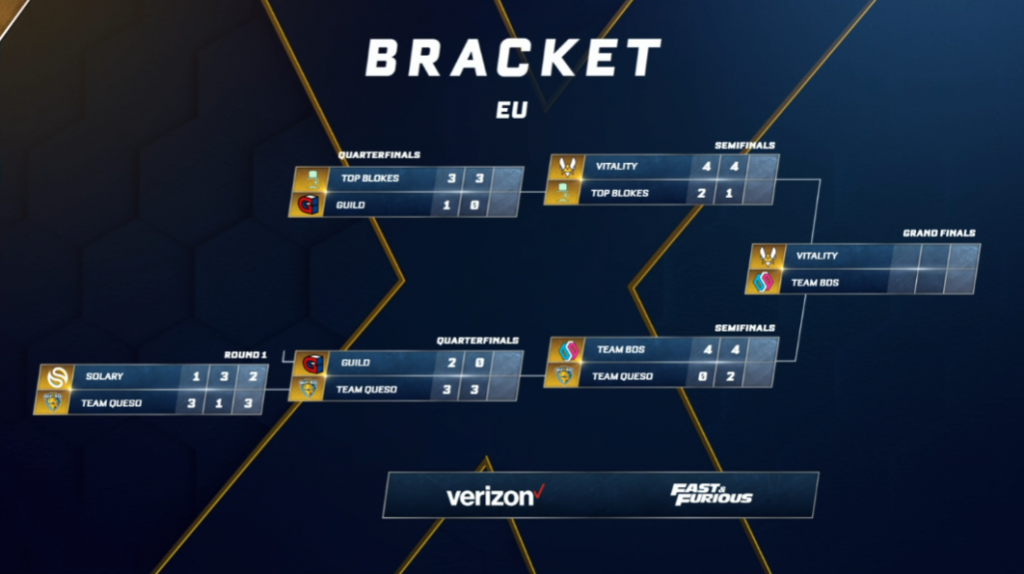 (Picture: Psyonix)
Both rosters swept their opponents in the best-of set, Vitality doing so against Top Blokes only dropping three games whereas BDS knocked out Team Queso only losing two times.
You can relive this RLCS X European season finale as the VOD available on Rocket League Esports' Twitch and YouTube channels.
For more Rocket League content, follow our GINX TV portal 33 Boost on Twitter as we await the start of RLCS 11!