Looking to complete all the Level Challenges hidden in Lego Star Wars: The Skywalker Saga Episodes I, II and III? You've come to the right place. 
Instead of spending all your hard-earned Studs (in-game currency) on rumours to unlock the Level Challenges in Lego Star Wars: The Skywalker Saga, we've got a list of all challenges noting how to complete them for the first three episodes, so let's get started.
Complete Lego Star Wars: The Skywalker Saga Level Challenges Ep 1, 2 & 3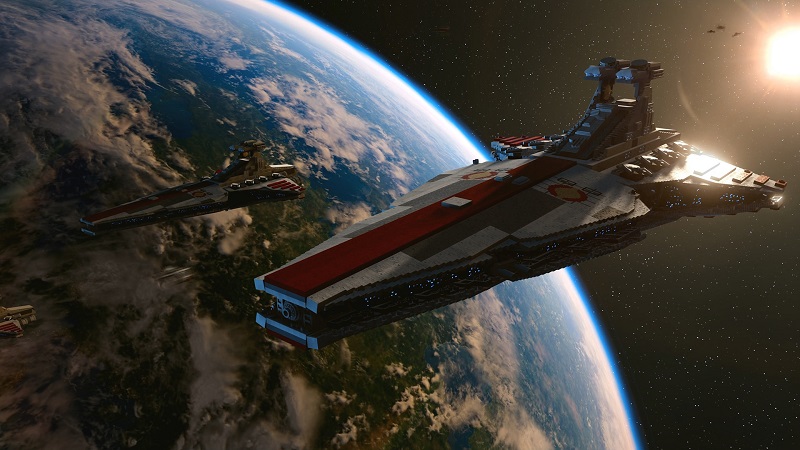 There are a total of nine Episodes in Lego Star Wars: The Skywalker Saga, and a total of 135 Level Challenges to complete. Each Episode features five levels, and each level features three challenges.
It is a mammoth task to complete all the Level Challenges in Lego Star Wars: The Skywalker Saga. 
Instead of throwing everything at you all at once, we've decided to start with a list of all the Level Challenges for Episodes I, II and III. Check them out below and learn how you can complete them all.
Lego Star Wars Episode 1 Challenges
A Bigger Fish Level Challenges:
Dis is Nutsen - Dodge three of the Opee Sea Killer's attacks in a row.
Dodge Every-fin - Defeat the Opee Sea Killer without taking damage.
Colo Snore Fish - Dodge three of the Colo Claw Fish's attacks in a row.
The Boonta Eve Classic Level Challenges:
Eat My Exhaust! - Beat the Ultimate Lap time record.
It's SKYWALKER! - On Lap 3, use the service ramp.
Take Over - Use 3 Boost Pads in a single lap.
Better Call Maul Level Challenges:
Complete Maul-ing - Defeat Darth Maul in less than 10 minutes.
Forced Out - Force push 5 droids over the walkway.
Odds Stacked in Your Favor - Use the Force to find another way past the electrical hazard.
Outmanned But Not Out-Gungane-ed Level Challenges:
Booma Shakalaka! - Destroy all AAT-1 Hover Tanks.
Don't Lose Your Head! - Shoot the heads off 3 battle droids.
Ouch Time! - Destroy 300 battle droids with a single booma.
Now This is Podracing Level Challenges:
Prodigy - Shoot 3 Vulture droids in 5 seconds.
Spinning… That's a Good Trick! - Perform 3 spins in the Naboo Starfighter to escape enemy lock-ons.
Yippeee! - Destroy the Droid Control Ship without being defeated.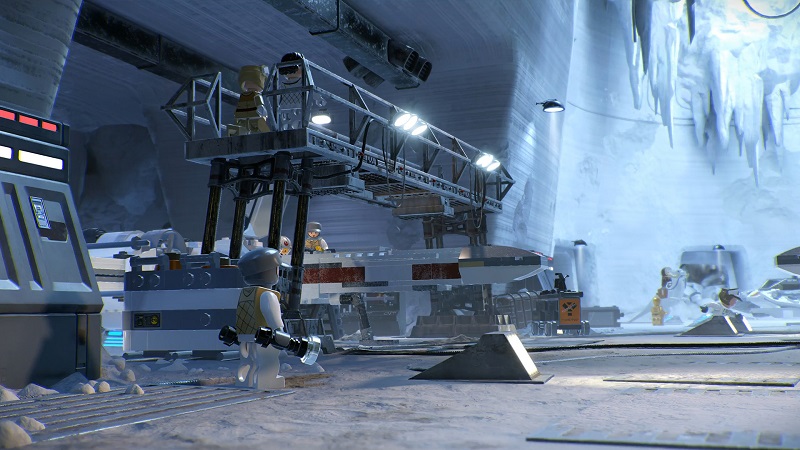 Lego Star Wars Episode 2 Challenges
A Wrestle with Wesell Level Challenges:
Jedi Need Insurance - Cause over 70,000 studs in damages.
Best Pilot in the Galaxy - Defeat Zam Wesell without hitting any buildings.
This is a Shortcut - Complete the chase and defeat Zam Wesell within 4 minutes.
The Hunt for Jango Level Challenges:
Do an Aileron Roll! - Perform a roll to dodge incoming homing missiles locked on to your ship 3 times.
Charged Up - Complete the level without being hit by an [sic] Seismic Charge.
Flying is for Droids - Navigate through the tunnel within the largest asteroid without crashing.
Droid Factory Frenzy Level Challenges:
No Hanging Around - Find a way to rescue Padmé within 30 seconds.
Mind Control Drone - Turn Geonosians against each other with Jedi Mind Tricks.
Zipping Past Danger - Find a shortcut over a conveyor belt.
Petranaki Panic Level Challenges:
In Their Heads! - Cause either the Nexu, Reek or Acklay to damage another of the creatures by using the Force.
Rumble in the Arena - Trample through 20 droids while riding the Reek.
Re-gifted - Use the Force to hit an enemy with one of Jango's rockets.
The Battle of the Jedi Level Challenges:
The Dark Side - Reach Dooku within 5 minutes.
Bug Zapper - Build the 'Electric Fly Trap' to rid the cave area of Geonosian Warriors.
Forcing Them Out - Use the Force to defeat a Geonosian Warrior and a Battle Droid.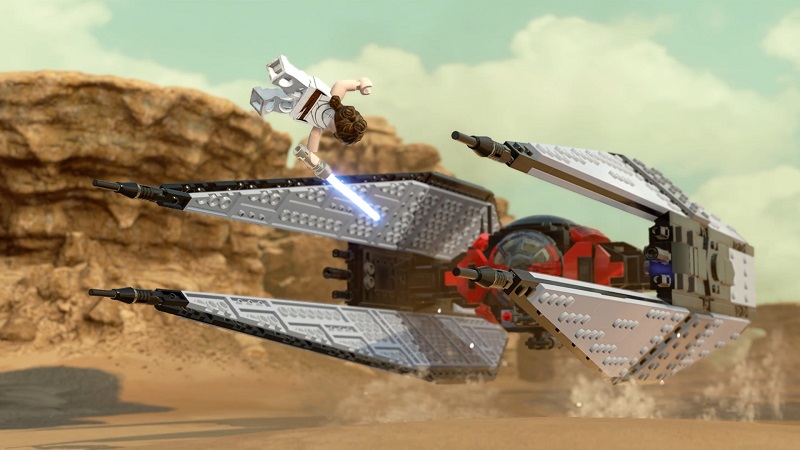 Lego Star Wars Episode 3 Challenges
Out for the Count Level Challenges:
Beep Boop Backup - Activate the friendly Turret Droid.
Civil War - Defeat an enemy droid using their own kind.
Wet Floor! - Take out the droideka like a true scoundrel.
So Uncivilized Level Challenges:
Attack of the Droids - Defeat 5 battle droids, 4 MagnaGuards and 5 super battle droids without dying once.
Sneak Attack - As Grievous waits high above, catch him off guard by attacking him via the Bounty Hunter path.
Very Uncivilized - Defeat 2 MagnaGuards with a blaster.
Droid Attack on the Wookiees Level Challenges:
Force Influence - Defeat an enemy clone as a force influenced clone.
Frequent Flyer - Reach the escape pod using the alternate route.
Kashyyyk-a-boo! - Use an AT-RT to defeat 3 clone troopers and the enemy AT-RT.
Senate Showdown Level Challenges:
Dazzling Display - Use the lights to blind Palpatine.
Heads Up - Drop a droid onto Palpatine's head.
Return to Senator - Interrupt Palpatine's 'Force Lightning Spin Attack' by deflecting the Force Lightning back at him.
The High Ground Level Challenges:
Let Him Eat Cake! - Force Throw the cake trolley at Anakin.
Sneaking in - Take the alternate route to reach Anakin.
Wider Awareness - Use the steam vents to damage Anakin.
Learn how the developers created this massive Lego title and its locations in an official video below.
So there you have it, a list of all the Lego Star Wars: The Skywalker Saga Level Challenges available in Episodes I, II and III. With this guide, you should be able to save millions of Studs by not purchasing a "Rumour" related to a Level Challenge.
Make sure to check our dedicated Star Wars section for more news, guides, and features about the game.
Featured image courtesy of WB Interactive Entertainment.