Lego Star Wars: The Skywalker Saga is a sprawling Star Wars adventure featuring storylines from all the nine mainline Star Wars movies. It is the biggest and most ambitious Lego game to date, which also explains the longer development time compared to past Lego games.
While Lego Star Wars: The Skywalker Saga isn't a massive 100 hours game like the recently released Elden Ring or Horizon Forbidden West, it's still a hefty package overall.
There are a plethora of main missions, side missions and collectables to keep you busy for at least 40 hours. With that said, if you're wondering how many main missions you need to complete to roll the credits in Lego Star Wars: The Skywalker Saga, fret not. Here's our guide that will tell you exactly that.
Every main mission in Lego Star Wars: The Skywalker Saga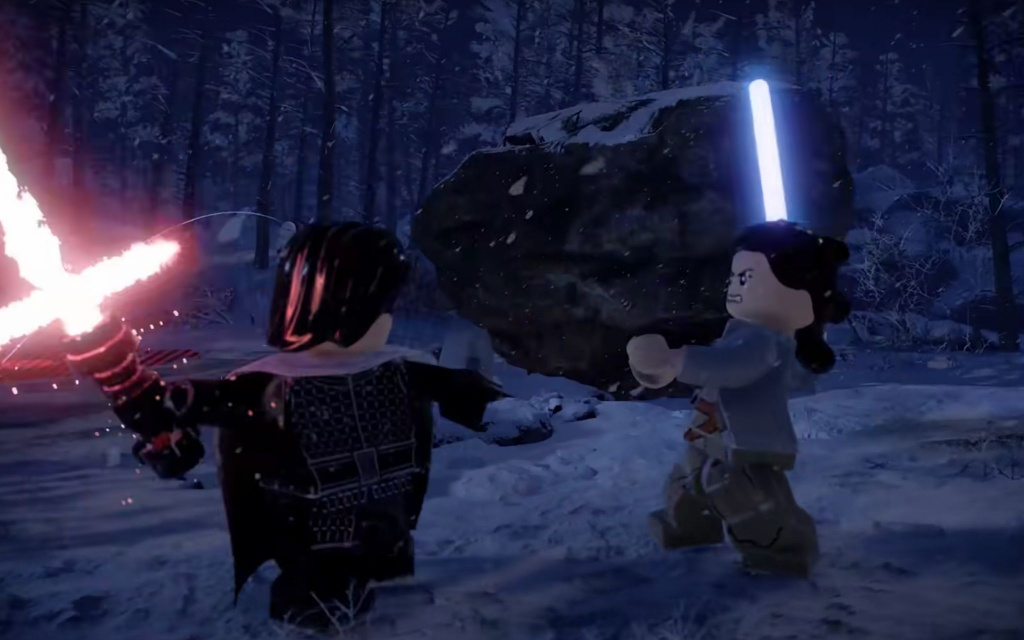 There are a total of 45 main missions in Lego Star Wars: The Skywalker Saga.
Each episode consists of five main missions and countless side objectives that you will encounter while exploring the various planets. Below you will find the entire list of main missions in the game. 
Episode 1: The Phantom Menace
A Bigger Fish
The Boonta Eve Classic
Better Call Maul
Outmanned But Not Out-Gungan-ed
Now This is Podracing
Episode 2: Attack of the Clones
A Wrestle With Wessell
The Hunt For Jango
Droid Factory Frenzy
Petranaki Panic
The Battle of the Jedi
Episode 3: Revenge of the Sith
Out for the Count
So Uncivilized
Droid Attack on the Wookies
Senate Showdown
The High Ground
Episode 4: A New Hope
Boarding Hope
Hunk of Junk
Best Leia'd Plans
This is Some Rescue
Stay on Target
Episode 5: The Empire Strikes Back
Hoth and Cold
Assault on Echo Base
Never Tell Me the Odds
Hibernation Station
Revelations!
Episode 6: Return of the Jedi
A Plant to Save Han
The Copa-Khetanna
Endor the Line
The Chewbacca Defence
Fulfill your Destiny
Episode 7: The Force Awakens
First Order of Business
Low Flying Garbage
Reap What You Solo
Starkiller Queen
Destroying Starkiller
Episode 8: The Last Jedi
Dameron's Defiance
Master Codebreak-Out
No Snoke Without Fire
Chrome Dome-Down
Ground A-Salt
Episode 9: Rise of Skywalker
A Skip and a Jump
They Fly Now!
C-3P-Oh no
The Strength to Do It
Be With Me
That concludes our guide on the list of main missions in Lego Star Wars: The Skywalker Saga. Make sure to check our dedicated Star Wars section for more news, guides, and features.
Featured image courtesy of WB Games Interactive.