Lego Star Wars The Skywalker Saga's Studs is the game's main currency which, as expected, allows you to acquire a variety of collectables, cosmetic items and in-game features. Better still, since this is a Lego game, the most straightforward way of earning Studs is by destroying everything in sight.
Nevertheless, players should know a few key details about Studs, which will allow them to farm them faster and more effectively. This guide explains more about Studs, including where to get them, their rarity and value and what you can use them for in Lego Star Wars The Skywalker Saga.
How to get Studs in Lego Star Wars The Skywalker Saga?
Players can earn studs in various ways, and in typical Lego style, the main way is by destroying your surroundings. Additionally, defeating enemies, including Stormtroopers, gaining combo multipliers solving puzzles, and building can also reward you with Studs.
Through exploration, you'll be able to find Studs lying around for which you can collect them along your path. It's worth noting that whatever Studs you may have collected can respawn when replaying specific missions or revisiting areas.
When farming Studs, it's also worth prioritising which missions will reward you with more Studs, and there are a few missions that fit the description. For instance, the "Now This is Podracing" mission from Episode 1 - The Phantom Menace and Episode 4 - A New Hope's "Stay on Target" will see you farming plenty of Studs when you have access to their locations in Free Play mode.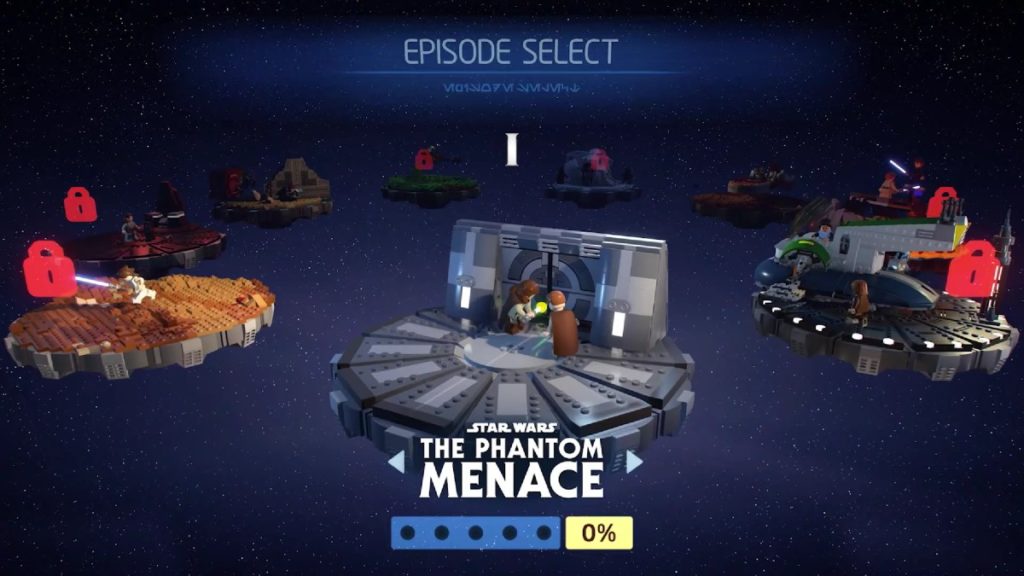 The main goal is to destroy as many Lego bricks as possible and find them in open spaces before playing the abovementioned missions and repeating the process. With enough Studs, you should be able to purchase the Studs menu cheats, which will increase the value of Studs collected.
What are the Stud value and rarity in Lego Star Wars The Skywalker Saga?
Once loading into a mission, you'll be able to start farming Studs either through exploration, defeating enemies, or destroying bricks. You'll likely notice that Studs come in various colours, indicating their rarity and value.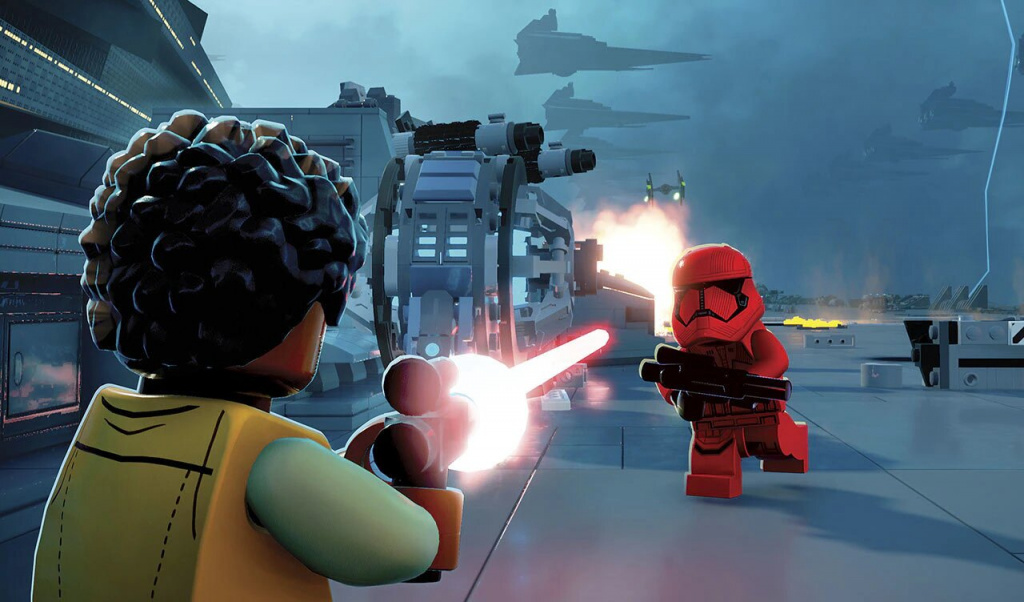 In Lego Star Wars The Skywalker Saga, there are four known Stud rarities and their corresponding values, which should give you an idea of which type you may want to prioritise collecting.
Silver Studs: valued at 10 Studs each and are the most widely found stud rarity in-game
Gold Studs: valued at 100 Studs each but not as common as Silver
Blue Studs: valued at 1,000 Studs each and found in most in-game levels and remote areas
Purple Studs: valued at 10,000 Studs each, can be found in remote areas like corners or spawn in places instead of Minikits once collected
What to use Studs in Lego Star Wars The Skywalker Saga?
Prioritising getting specific upgrades and Studs multipliers will see you collecting millions of Studs at a fraction of the time. This, in turn, allows you to purchase a variety of collectables, cosmetic items and in-game features that avid Lego Star Wars fans would want to get.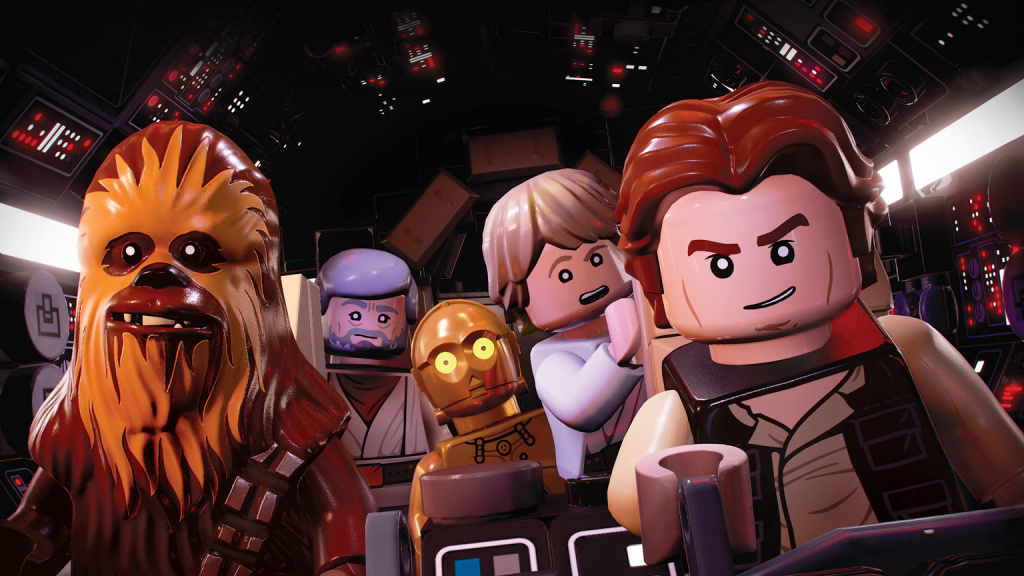 There are a few things players should consider investing in, which will further help them earn Studs faster. In addition, two specific upgrades, the Bounty Hunter's Hidden Bounties and the Core Upgrade's Attract Studs are worth purchasing if you want to make farming Studs more effective. 
The Bounty Hunter's Hidden Bounties and the Core Upgrade will have you earning Studs at a much faster rate. Once defeating enemies, this drops 250 Studs; however, it can mean much more in areas that spawn plenty of enemies.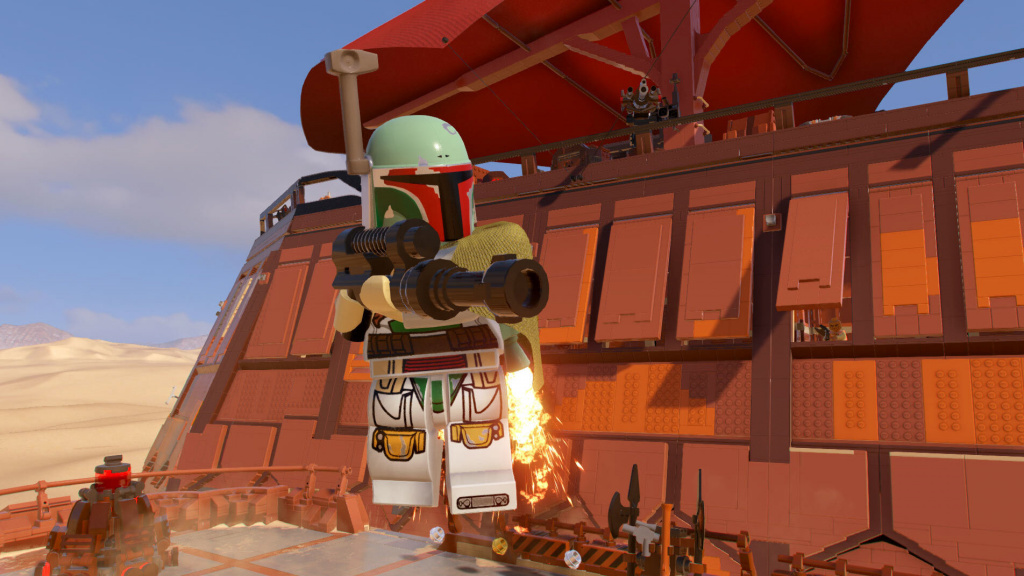 This upgrade works best once you have acquired either Jango Fett or Boba Fett from their respective episodes. Ultimately, with either Bounty Hunter unlocked, you'll be able to farm Studs relatively fast when in Free Play mode.
With Attract Studs, you'll almost act as a magnet, attracting Studs from long distances. This upgrade is somewhat helpful as it won't require you to be in close vicinity to collect Studs irrespective of which character you're playing.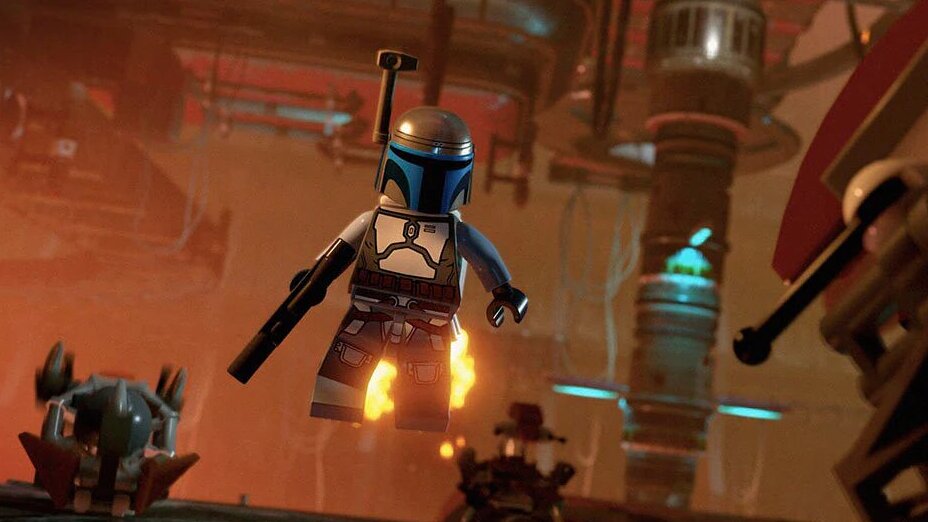 The Hidden Bounties will cost you 5,000 Studs and four Kyber Bricks, while the Attract Studs upgrade is 10,000 Studs and five Kyber Bricks. These are considered some of the best in-game upgrades, which will have you collecting Studs in no time.
Another item worth acquiring is the Studs multiplier menu cheats will also help you in this regard, as we recommend getting the x2 and x4 in the earlier stages of the game. These multipliers require Data cards before purchasing; they will further bolster your Studs value which can help you unlock the higher Studs multipliers over time.
We want to thank the YouTube channel Thomas' Trophy Tutorials for the complete tutorial on farming Studs faster in Lego Star Wars The Skywalker Saga. Do consider subscribing to their channel for more epic content.
Featured image courtesy of WB Interactive Entertainment.