There are a few settings in LEGO Star Wars: The Skywalker Saga that can alter the experience, and Mumble Mode is certainly one of those options. This mode is a classic alternative to the standard voices within the latest LEGO Star Wars entry.
In the past, LEGO games featured characters without any real voices or words. Instead, there was mumbling that went along with captions and plenty of cartoonish actions to get the point across. To some fans, this may be the only way to truly play, and luckily the setting is super easy to enable.
Activating the Mumble Mode setting in LEGO Star Wars: The Skywalker Saga
There is no special way to unlock a Mumble Mode in LEGO Star Wars: The Skywalker Saga. All you need to do is open up your menu while in the game, which can be done by pressing the equivalent of a start button on any platform. For PlayStation that is Options and for PC that is ESC.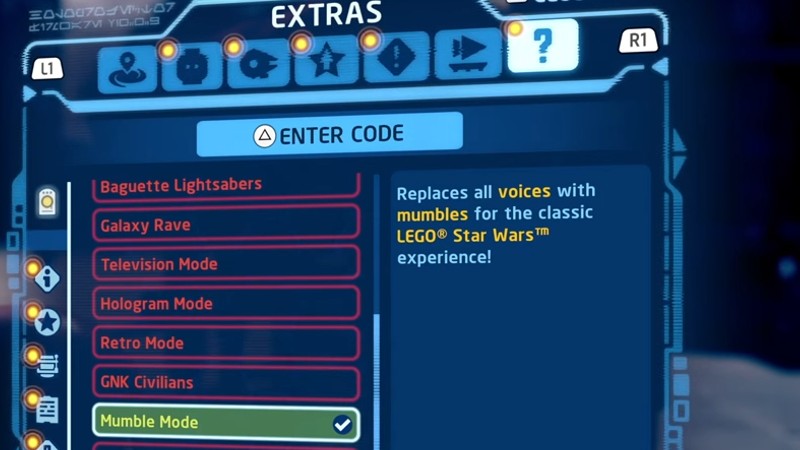 Once you're in the menu, scroll all the way through to the final tab designated by a question mark. This tab is the Extras tab rather than the standard settings, and move to the Datacards. You'll notice in this section that nearly everything is in red. If that's the case, that means you'll need to unlock them at some point, and they are usually modes that affect features in the game to a small degree.
There are a few bonuses that require no unlocks at all, and Mumble Mode is one of them. Scrolling down the list will bring you to the Mumble setting which is highlighted in blue. Simply select the Mumble Mode setting and make sure that it is marked in green and ready to go.
On the flip side of things, this can be turned off at any time if you get bored of the mumbled dialogue within the Skywalker Saga. It's worth a shot, either way, to see if you like the setting.
How to unlock other Datacards in LEGO Star Wars: The Skywalker Saga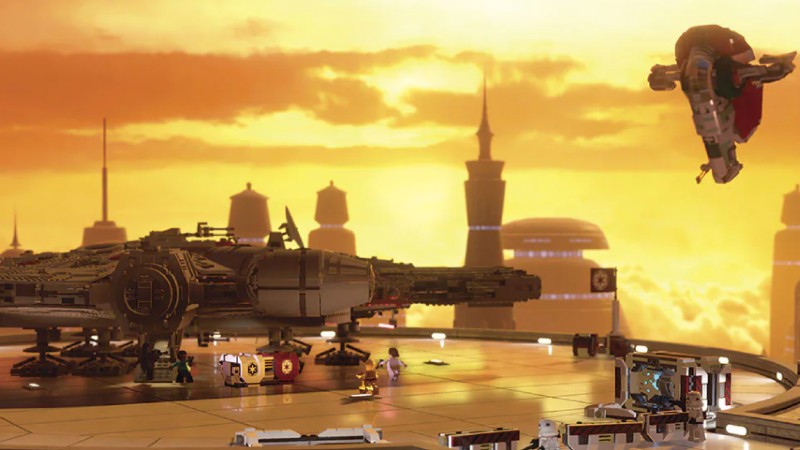 Explore the galaxy for new Datacards. (Picture: Warner Bros. Interactive Entertainment)
If the idea of other extras that change features sounds fun, then you'll need to find some Datacards around the world. These are just one set of collectibles within the Skywalker Saga.
In general, Datacards are collectibles that need to be found and are located in distinct places. While some unlocks require Kyber Bricks, these cards are all about searching and exploring to earn some new features. 
That's all you need to know about using the Mumble Mode and looking for Datacards in the future! Head here for a full guide on each Datacard location.
Featured image courtesy of YouTube / Bombastic Clips