Digital Rights Management (DRM) can be the bane in the life of any content creator. 
If you are uploading on YouTube you could find your videos demonetised, and if you rack up enough infringements your channel could be deleted out-right.
Streamers have found themselves in the same boat, and more often recently, with a number of streamers receiving DRM strikes, when before they could play their Spotify playlists (or any other music source) with no real fear that the legal teams of a major record label would be looking to take their channel offline.
The current situation has seen streamers curate their own playlists, or in one instance saw a streamer reach out to rapper 21 Savage to ask if he could play his music. The answer was yes, but we are not sure if this would hold up in a court of law.
Now Facebook Gaming has made a play for those that would rather not worry by announcing that they have signed deals with many of the top record labels to allow their partnered streamers to play music without fear of repercussions.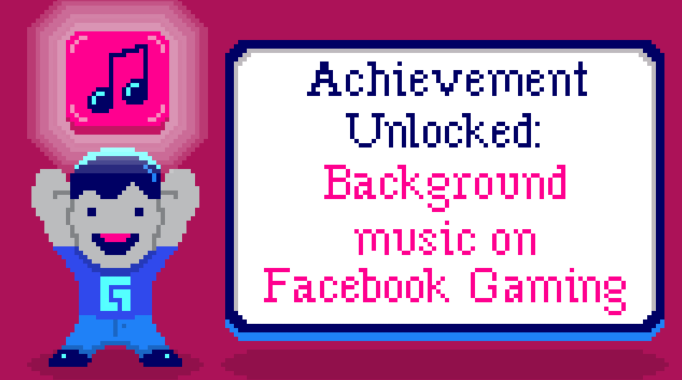 (Picture: Facebook Gaming)
"We're partnering with the music industry to open up a vast catalogue of popular music for Facebook Gaming Partners to play while livestreaming games," explained Leo Olebe, Global Director of Facebook Gaming.
"Our work with music labels, publishers and societies, including Universal Music Group, Warner Music Group, Sony Music Entertainment, Kobalt Music Group, BMG publishing, Merlin and many partners means you're able to include a vast amount of music across a variety of genres - current pop hits, dance floor beats, hip hop, 80s classics and much more."
Some of the names listed above will be recognisable to many and under this new deal the vast majority of the music you know and love will be available to any partnered streamer on the platform.
What's more, there is no need for a special music integration or another 3rd party player, simply use your chosen streaming service, such as Spotify or Apple Music, and play away.
And if you accidentally play music that isn't licensed under this new deal? You don't need to worry as you will be notified at a later date that you have infringed allowing you to not play that music in the future. (Strangely Facebook is not at liberty to tell you exactly what songs do, do not, infringe.)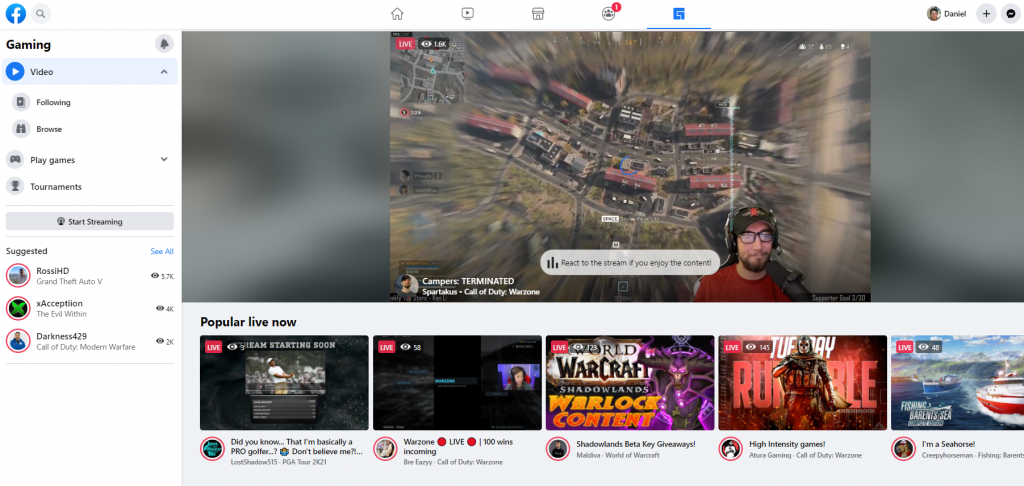 Quality of life features like this deal could help FB Gaming catch up on its competitors. (Picture: Facebook Gaming)
Unfortunately, this service is only available to partnered streamers at the moment, Facebook's version of affiliates, "Level Up" creator's, will be getting the feature but not quite yet - until then Facebook suggests you use the curated Facebook Sound Collection which guarantees you won't fall foul of a DRM strike.
The effects of this deal are potentially huge, the online content creation industry from YouTube to Twitch has been calling for a unilateral and simple deal with major publishers to make the use of music easier for creators. 
Facebook Gaming just did that, and it will be music to the ears of many.