The life of a content creator, whether that be on YouTube or Twitch or any other platform, can be perilous. Use the wrong piece of video or audio and you can suddenly find your channel given a dreaded copyright strike, with videos de-monetized and at the more severe end your channel being taken down.
Up until now, it had largely been an issue that didn't affect Twitch streamers but that has changed with the Amazon own streaming platform recently updating their Terms of Service in regards to music as well as handing out a raft of DMCA strikes and suspensions to a number of popular streamers.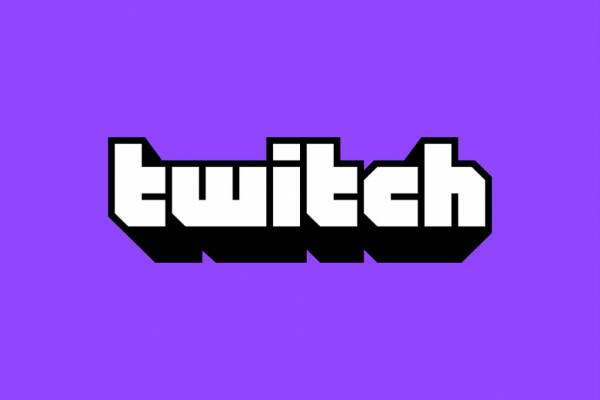 (Picture: Twitch)
The updated Terms of Service lays out what is expected from streamers with Twitch making it clear that the use of copyrighted material without permission or the correct license is not acceptable.
"As a company committed to supporting creators, we respect, and ask our users to respect the intellectual property of those who make music, and those won or control music rights," reads the new Twitch Music Guidelines. 
There are also a number of examples of types of music permitted and not permitted, with users being advised not to play music from any sources they don't have the license for.


(Picture: Twitch)
Twitch warns streamers that to fall foul of these guidelines will result in takedown notice, with further punishments included suspensions and outright bans on the table for repeat offenders.
Twitch has already begun enforcing copyright law more rigorously, as a number of streamers have reported being hit with takedown notice and 24-hour suspensions in the last week.
It has have proved controversial with some streamers getting hit with strikes on clips over three years old, while others claim that they have been handed strikes erroneously. The DMCA strikes also have creators worried for their channels, with the threat of being banned permanently a real one. Twitch states that streamers who incur three DMCA strikes will see their channel permanently deleted. 
Popular streamer Fuslie spoke for many when she spoke of how stressful it has been since receiving a DMCA notice: "I feel so helpless right now. I've built this channel up for 5 years and to potentially lose it all so fast to something like this would be devastating."   
She also explained that Twitch had told her the best course of action would be to delete all the clips on her channel but Fuslie would go on to explain how difficult that is in practice. "I am working hard to get as many of my clips removed as possible right now to prevent a 3rd strike/permaban." 

The email that Fuslie received from the Twitch DMCA team (Picture: Fuslie)
"I REALLY hope we can figure out a better option for content creators going forward." 
I am working hard to get as many of my clips removed as possible right now to prevent a 3rd strike/permaban :( I'm so sad that this is the only solution that I have right now 😢 I REALLY hope we can figure out a better option for content creators going forward.

— fuslie (@fuslie) June 7, 2020
Currently, Twitch will automatically mute the copyrighted audio and video within full-length VODs but this does not extend to muting clips and it has left many content creators in a difficult situation as the process for deleting potentially thousands of clips is not a quick one.
Some streamers, like "Masayoshi", have also claimed they have been handed DMCA strikes erroneously.
He claims to have been handed a strike for allegedly playing a song by Lil Uzi Vert, however, Mayayoshi found the offending clip and it instead shows him juggling while circus music plays in the background.
"Not only do I have a strike on my account, they roasted Lil Uzi," joked the streamer.
With these changes to the platform, it may well be that the future of Twitch is a quieter platform, as streamers, afraid of being suspended, stay away from playing music from Spotify, iTunes and YouTube. One solution would be for clips to be to be automatically muted when copyrighted material is discovered, or the introduction of a much cheaper and streamer friendly broadcast license, the latter doesn't seem to be on the cards at the moment so if you are out there and streaming you are best playing it safe and not stream any music.
UPDATE:
In a recent development, it appears that streamers may have to be even more vigilant of what content they stream as according to Noah Downs, an entertainment lawyer, copyright holders such as Warner and Universal have developed technology to actively strike channels live as they stream. 
What is a DMCA strike and how can I avoid getting one on Twitch?
DMCA strikes are designed to stop copyrighted material being shared by criminalising production and dissemination of technology, devices, or services intended to circumvent measures that control access to copyrighted works. 
Twitch, like YouTube is protected by "safe haven laws" which mean that as long as they notify the infringer and remove the copyrighted material from the platform, the companies themselves are not liable for any copyright infringement.
YouTuber's have been fighting a long and losing battle against DMCA's and it appears that Twitch is the next legal background. Copyright laws have grey areas but the wholesale streaming of copyrighted songs should be avoided while streaming, because to play them and be on the right side of the law requires obtaining licenses which are prohibitively expensive for most content creators.
One solution could be the creation of a Digital Performance License which would give streamers the ability to pay a small fee that would help them stay on the right side of the law while providing copyright holders with some remuneration.
Currently, the best solution to avoid getting a strike is to not play any copyrighted music at all, if you think there may have clips with any copyrighted music or videos it would be best to delete them as soon as you can.