Seems it might be lights out for YouTube star Jake Paul, as the FBI reportedly seized several weapons from his house located in Calabasas, California.
According to an extensive report by TMZ, the FBI moved with a search warrant after Jake Paul was spotted and subsequently arrested during the Arizona riots in May that stemmed from protests following the murder of George Floyd.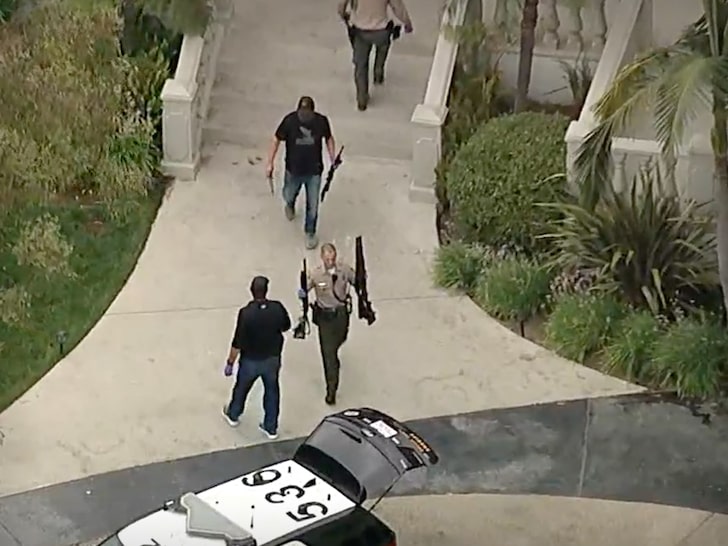 (Photo: ABC7)
The FBI told TMZ that they are "investigating allegations of criminal acts surrounding the incident at Scottsdale Fashion Square in May, 2020."
Jake Paul's attorney, Richard Schonfeld, confirmed he's out of state, and that they will be open to working with the FBI in any capacity.
"We understand that a search warrant was executed at Jake's Calabasas home this morning while Jake was out-of-state. We are still gathering information and will cooperate with the investigation.
A video by ABC7 shows footage of law enforcement coming out of Jake's house with a plethora of confiscated weapons in their possession.
Jake Paul's home loaded with weapons, according to video from ABC7. Several firearms were seized during the FBI raid on Jake's mansion this morning. A small militia was at Jake's home, according to TMZ. What are your thoughts? pic.twitter.com/cDhBdcTocW

— Def Noodles (@defnoodles) August 5, 2020
At the time of writing, Jake Paul has yet to issue a statement, we will update you as the news develop.