One of the first significant positive effects of Black Lives Matter protests is that many people around the world are feeling encouraged to share their stories and negative experiences involving racism.
Milan Lee is one such person.
On Sunday, 21 June, he posted a Twitlonger where he gave several examples of alleged racism while he was working in business development for Mixer, a streaming platform owned by Microsoft.
There, he explains that he worked at Microsoft for 2 years(2017-2018),  and when he was relocated to work on the Mixer team, he says that he was "beyond happy" to finally work in the gaming industry, but that happiness soon became a nightmare, which he claims is all due to racism.
He explains how he was one of the only black people working at Mixer during his time there, and then proceeds to give several examples of alleged racism he experienced.
"While at a conference I was pulled aside and told that the only reason I was hired is because I am "street smart," Lee says in his Twitlonger post. "I believed I was only hired to meet a diversity goal because I was black. Anyways I decided to brush it off and let it go."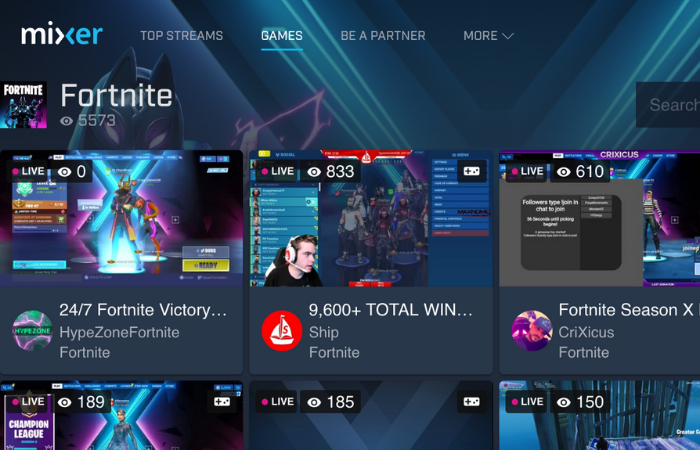 Over the last couple of years, Mixer is trying to compete with Twitch by acquiring big streamers to stream on Mixer (Picture: Microsoft)
The most shocking thing from his testimony is a scene from a meeting they had in the company. He claims that his manager, who's the main focus of this Twitlonger, during a meeting used an analogy where she called herself "the slave master" and Mixer partners her slaves, in front of everyone who was present at the meeting.
"My manager decided to give us an analogy, that analogy was 'I'm in between a rock and a hard place. What I mean is all the partners are my slaves, I own their content. I control their success on our platform. For me I am the slave master, I own partners'. Immediately I got angry, pissed off and honestly I didn't want to work at Microsoft/Mixer anymore."
He further claims that he tried to explain to her directly that what she did was wrong, and even claims that a skip-level manager, who he subsequently brought it up to, never informed HR.
Finally, he says that he left the firm because of this, but before that, he spoke with the legal team to start an investigation in regards to his manager. To his surprise, after months of investigation, their final findings were that she was not guilty, because "she cannot be racist", and they explained to him that's because "she hired a black person."
I stand with my community ✊
No more @WatchMixer streams until this is taken care of!

This is our home and it has become a not so inclusive place. Mixer is better then what has come out today. I demand action to be taken.

— Tonzy (@TonzyMixer) June 22, 2020
Many Mixer streamers immediately started showing support for Milan's case and are saying that they will stop streaming on Mixer until this case is resolved and person(s) responsible properly sanctioned.
I stream full time for a living.

I will not be streaming on Mixer until something is done about what Milly BRAVELY came forward to us all about.

I urge you all to do the same, take a stand, bond together.

I LOVE MIXER. IT IS MY HOME! IT IS MY FAMILY!

But this, is not okay.

— Foxyzilla #cleanuptheindustry (@Foxyzilla) June 22, 2020
Phil Spencer, head of Xbox, quickly responded, saying that he is thankful to Milan for coming forward and sharing his experience, and asked him if he wants to have a meeting with him, which Lee accepted and confirmed that they have arranged a meeting for today.
Thank you for coming forward and sharing your experience. If willing, can we connect so I can learn and understand more? Racism will not be tolerated on our teams or on our services.

— Phil Spencer (@XboxP3) June 22, 2020
The meeting should occur sometime later today and we will keep you updated with how will things unveil. In the meantime, Mixer issued an official statement as well, which you can read below.
Our goal is to build a positive, welcoming, and inclusive team and community. To those sharing your stories; it's unacceptable that we did not provide that for you. We'll be vigilant in addressing this more diligently in the future.

Thank you, Milan and to the entire community.

— Mixer (@WatchMixer) June 22, 2020