Omeed Dariani the CEO Online Performers Group, a streamer management group, has stepped down from his role and dozens of the companies clients, like Ben "CohhCarnage" Cassell and Roberto "Towelliee" Garcia, severed ties after allegations of sexual harassment were levelled at Dariani.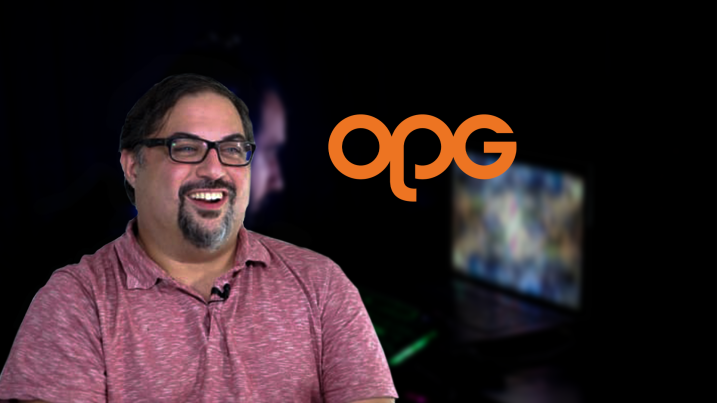 Dariani has been accused of sexually harassing women. (Picture: OPG)
The allegations became public on June 20, when Molly Ayala, an Overwatch Community Development Lead, in a statement posted to Twitter, detailed her experience with Dariani when she was just getting started in the industry.
Ayala recounts how after a day of working with Dariani, who at the time was employed at Sony Online Entertainment, he informed her that to get ahead in the gaming industry, it would help to sleep with "some of the men at her company."
"You remarked that in a male-dominated industry, it was really the best way to get ahead," recounts Ayala. "You told me that it was a small industry – very relationship-based. You told me that you could help me. You also told me about how people could also be your downfall and that you had personally blacklisted others before… and about women who had been blacklisted in the industry for not "doing the right thing."
Ayala then claims that Dariani then propositioned her, twice, to which she refused. The incident caused her to take a break from streaming and the gaming industry and question whether there was a future for her in the industry.
Ayala then states that she felt compelled to come forward after realising that there was evidence of a "larger pattern of predatory behaviour".
"I know of at least one other woman who had a nearly identical experience with you in 2015," Ayala said.
Omeed replied to Ayala's Tweet stating that he "respected her version of events," but that he had didn't "recall asking you to have a threesome." 
Hours later Omeed would be announcing he was stepping down from his role as CEO, "I am no longer the CEO of OPG[...] Please don't destroy it because you're angry at me."
I am no longer the CEO of OPG.

OPG is a special company. It has created opportunity where none existed before.

The talented women and men who work there pour their hearts into it daily. Give them a chance.

Please don't destroy it because you're angry at me.

— Omeed (@Omeed) June 21, 2020
The accusation prompted an outpouring of support for Ayala and clients of OPG made their own statements detailing their intention to leave the company as soon as it was possible.
Of the 73 clients list on OPG's website, 50 have either terminated their current contract with OPG or noted their intent to leave when contractual obligations allow them. 
Roberto "Towelliee" Garcia, Twitch council member Ben "CohhCarnage" Cassell and Brooke "Dodger" Thorne were just some of the many creators who have severed ties with OPG.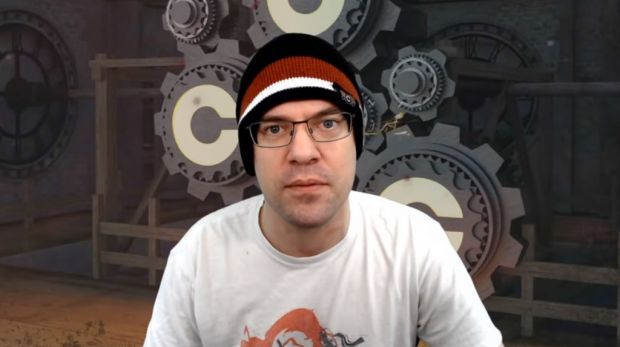 CohhCarange was just one of over 50 streamers who have left OPG in light of the allegations. (Picture: CohhCarnage)
I will be stepping down as a client of OPG. I will be honoring any contracts till they are done out of respect for those companies. I have had a pretty sleepless night to think it all over, and this is what is best for my family, community, and the future of Towelliee Gaming.

— Towelliee (@towelthetank) June 21, 2020
CohCornage, who was OPG's first client, said it was not a "decision he took lightly".
I am leaving @OP_Group.

I stand up for equality, fairness and doing the right thing. I've made my career trying to propagate good vibes in a gaming environment and now its time for me to practice what I preach.

My contact email has been updated in my bio.

— Cohh Carnage (@CohhCarnage) June 21, 2020
Dodger spoke of her "shock" at hearing the allegations.
"I hope all the people who have been used or abused by my peers are taking care of themselves.".
I've put in my 30 day notice and will be leaving OPG. We can't in good conscience preach a place of safety to our viewers and then not back it up with our actions. To the people at OPG that have been really wonderful to us, thank you. To the people who spoke up today, thank you.

— Dodger 🌈 (@dexbonus) June 21, 2020

Omeed Dairani is one of a number of persons in the gaming and streaming worlds who have had accusations made against them in recent days, with streamer Lono/SayNoToRage, caster Tom "ProSyndicate" Casell and Henry "HenryG" Greer all being accused of emotional, physical and sexual abuse.
Twitch has also come out to support those that have made allegations in a statement they said:
"We take accusations of sexual harassment and misconduct extremely seriously. We are actively looking into the accounts concerning streamers affiliated with Twitch and will work with law enforcement where applicable. We're thankful for the bravery shown by those who have come forward to speak about their experiences, and we are committed to working to make the streaming community safer for everyone."