Microsoft has announced that Mixer is to be shut down and will join together with Facebook Gaming in a move meant to save Microsoft's vision of a cloud-based gaming service that can "reach billions."
The move has opened up the possibility of Tyler "Ninja" Blevins and Michael "shroud" making a surprising return to Twitch mere months after signing multi-million dollars deals to sign with Microsoft's platform.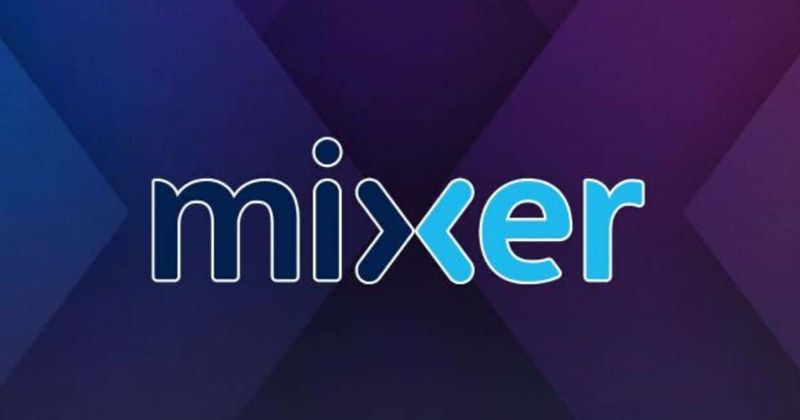 According to Richard Lewis, who claims to have sources close to the deal Ninja and shroud baulked at the suggestion of joining Facebook Gaming and with discussions at an impasse they were allowed to leave.
Sources familiar with the deal have informed me that while Facebook did try and negotiate to keep their big partners both Shroud and Ninja opted out. They have received their full payments and as of midnight yesterday were free to engage in talks with other platforms. Game on.

— Richard Lewis (@RLewisReports) June 22, 2020
Rod Breslau elaborated on that, claiming Facebook offered double the value of Ninja's and Shroud's contracts in a bid to keep them but the streamers refused, ultimately forcing Mixer to buy the duo with Ninja reportedly receiving $30m while Shroud made $10m. 
Sources: Facebook offered an insane offer at almost double for the original Mixer contracts of Ninja and Shroud but Loaded/Ninja/Shroud said no and forced Mixer to buy them out. Ninja made ~$30M from Mixer, and Shroud made ~$10M

Ninja and Shroud are now free agents

— Rod "4475 SR & Immortal peak" Breslau (@Slasher) June 22, 2020
The announcement has caught the gaming world by surprise, and Microsoft are wasting no time closing down Mixer explaining that starting on 22nd July (a month from now), all "Mixer sites and apps will redirect users to Facebook Gaming."
"It became clear that the time needed to grow our own livestreaming community to scale was out of measure with the vision and experiences we want to deliver to gamers now, so we've decided to close the operations side of Mixer and help the community transition to a new platform," Microsoft said in the press release.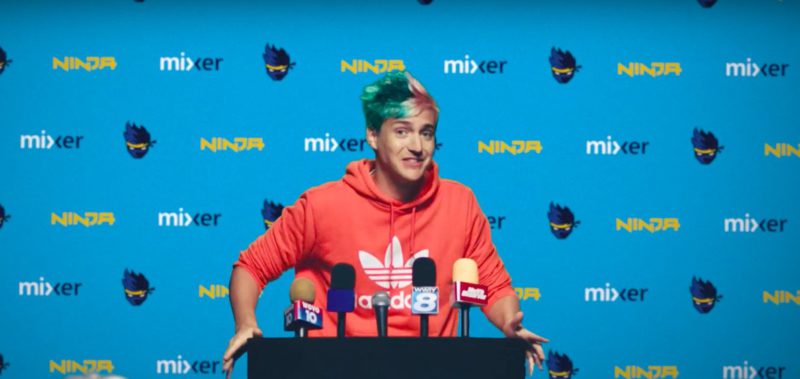 Ninja has struggled to make the impact both he and Mixer would have wanted. (Picture: Mixer)
Whether the contract buy-outs are true Mixer will have to go down as a colossal failure. Microsoft had attempted to kickstart their moribund streaming platform with high-profile signings, and their move for Ninja, streamings biggest star back in August 2019, was a signal of intent.  It was a signing that fundamentally changed the paradigm of how top streamers were renumerated and begun what was termed the "streamer wars" - as Facebook, Twitch and Mixer all handed out guaranteed sums to top streamers to get them to move or stay on their platforms.
However, it failed to bring viewers over, with Ninja and shroud receiving a fraction of the viewers they had received on Twitch. In recent weeks Ninja had become vocal about Mixer's inability to grow during a period when live streaming which, in general, was booming due to the Covid-19 pandemic.
Microsoft's move to close Mixer down and merge with Facebook Gaming is an ultimately a strategic decision as they feel this is the best way to bring users into their xCloud gaming eco-system, which will allow viewers to immediately play games that people are streaming. It's a system that needs numbers and Microsoft are aiming big with the hope that in time they can reach 2 billion with the service.
"When we think about xCloud and the opportunity to unlock gameplay for 2 billion players, we know it's going be critically important that our services find large audiences and Facebook clearly gives us that opportunity," explained Microsoft's head of gaming, Phil Spencer.
Two people who won't be part of that vision are shroud and Ninja, who like all partners on the Mixer platform, are free to find homes elsewhere.