Unfortunately, things in 2020 aren't slowing down as the world hoped so when it comes to COVID-19 crisis. The virus is still going strong and it seems we will have to accept that as our reality.
For the past six months, many industries were hit hard due to lockdown and strict measures.
And while some parts of the entertainment industry are actually profiting from it, like the video game industry, subscription-based platforms like Netflix, and other similar online types of entertainment, others are severely damaged by it.

Sports competitions around the world were completely shut down, and live events like conventions, music festivals and concerts, were all cancelled or postponed to the next year. 
For many musicians who depend on live performances and tours, this was a hard year, but also an opportunity to explore new means of connecting with their fans and searching for an alternative.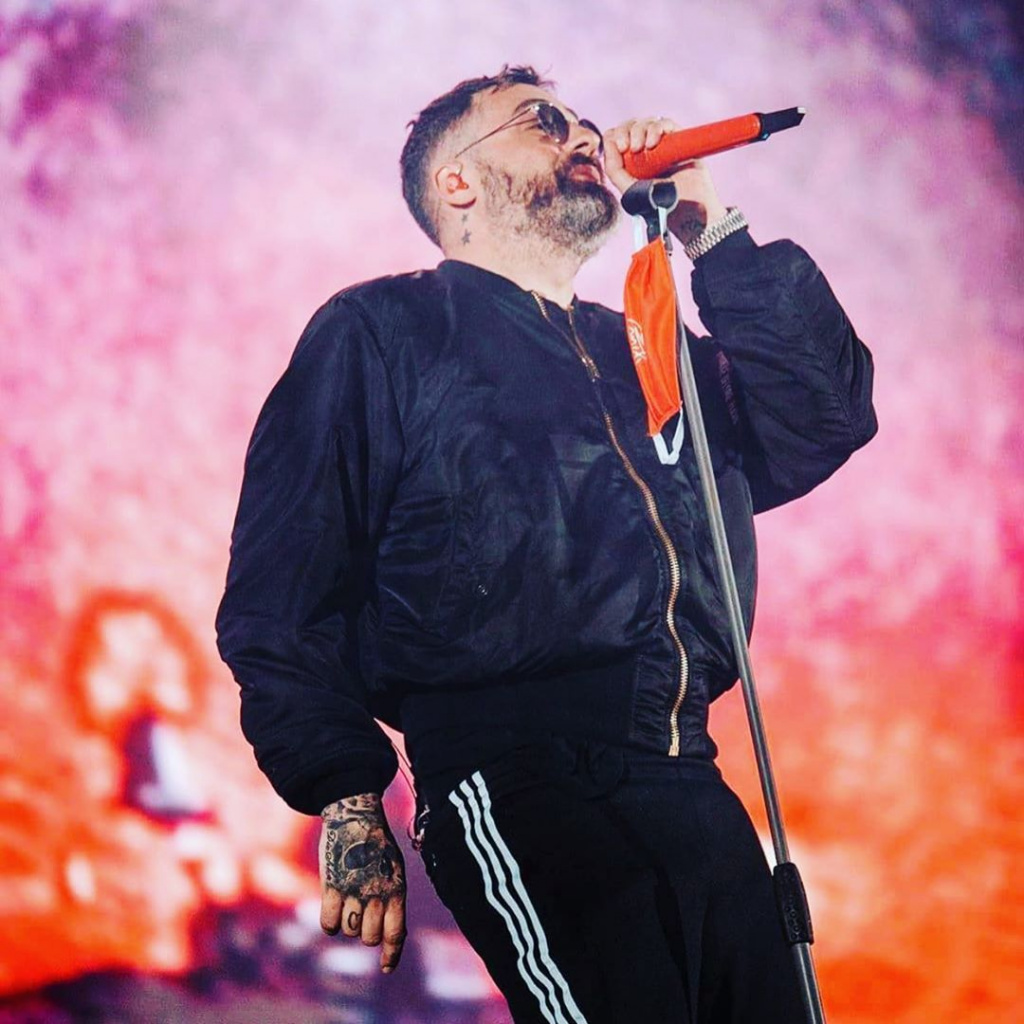 Sido's career began in 1997, as one half of duo Royal TS (now A.i.d.S) with B-Tight(Picture: Sido)
Paul "Sido" Würdig, famous German rapper, seized the opportunity and quickly realized the power of Twitch and everything this platform has to offer.
Sido, which stands for "super-intelligentes Drogenopfer" (super-intelligent drug victim), is a German hip-hop veteran, with 23-years long and very successful career.
But this 40-years-old is still in touch with modern trends and understand where's his audience now. When the lockdown started, he started preparing alternatives with his production team.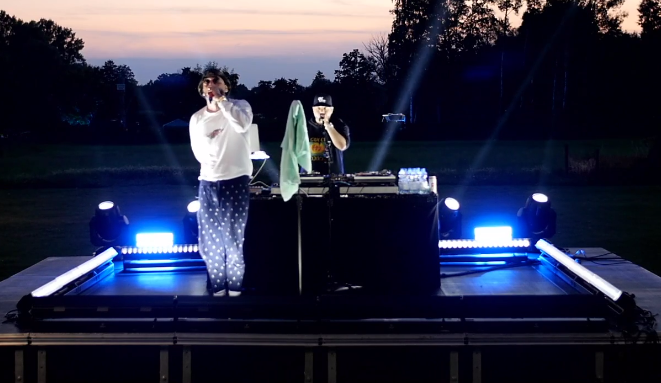 Sido performing live on Knossi's Twitch channel (Picture: Twitch/Knossi)
During the lockdown, Sido hosted several 12-hour-long shows on Twitch with insanely high levels of production. He explained that he is very satisfied with the results and that he will continue to invest money into the production of that kind of content.
This Saturday he held a live online concert on Twitch in collaboration with Jens "Knossi" Knossalla,  German entertainer and Twitch streamer.
From 16-19 July, Knossalla hosted a 72-hour live stream on his Twitch channel. Sido, Manny Marc, Sascha Hellinger and various other guests were involved in this project.
On the first day, the stream had around 220,000 concurrent viewers at one point, which broke the German concurrent viewers record on the streaming platform Twitch. 
But that record lasted only for two days. This Saturday evening more than 310,000 German fans watched Sido's live performance at one point, which is by far the biggest number of concurrent viewers for any German channel on Twitch to date.
According to some Germans fans, Sido said on Stream that he will "very likely to never go on TV again because the industry has to realize how much better Twitch is."
And he is right. We are already seeing some big sports stars like Sergio Aguero becoming a streaming sensation during the lockdown, and big concerts inside Fortnite are breaking records almost monthly. In April, over 12 million people attend Travis Scott concert in Fornite.
Lockdown and the outbreak might turn out to be a perfect opportunity for some more traditional entertainment industries to realize the importance of live-streaming and the value of platforms like Twitch.
In a very near future, live online concerts like this might become a regular thing, for better or worse.