In the vast and multicultural world of streaming, some personalities can achieve astronomical success while being completely anonymous in certain regions. That's the case with Spanish Twitch and YouTube star, Rubén "ElRubius" Doblas.
The 30-year-old posted on Twitter a clip parodying Ninja's Mixer announcement, sending social media ablaze trying to figure out what does it all mean - Is he signing an exclusivity deal with Twitch or YouTube? Did Facebook Gaming pull the deal of a lifetime? Is he retiring? Whatever the case may be, it will all be revealed on July 15.
In case you're not aware of who ElRubius is, we'll tell you everything you need to know about him.
Who is ElRubius?
Rubén "ElRubius" Doblas is a Spanish streamer primarily focused on gameplay videos featuring titles like Fortnite, Minecraft, or GTA V, while also keeping up with other big single-player titles with the latest example being his Last of Us II playthrough. On top of this, he's produced other types of content such as daily life vlogs and even an animated show called Virtual Hero.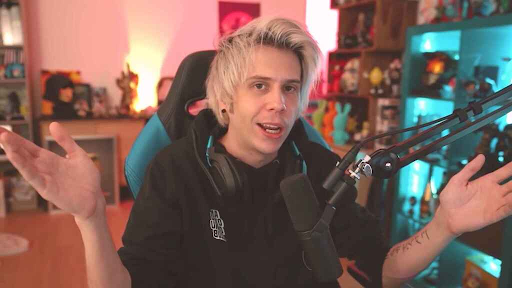 ElRubius has communities larger than most of the most "recognisable" English speaking content creators. (Credit:YouTube.com/ElRubiusOMG)
He started his content creation career well over 14 years ago in 2006, creating his first YouTube channel elrubius, which was rebranded to Rubius Z in 2019, and elrubiusOMG (launched in 2011), where he currently uploads vlogs capturing life his life in Spain. Over the years on YouTube, Rubius has amassed more than 45 million subscribers and almost 10 billion views across both his channels.
Upon having issues with the site regarding monetisation, Rubius shocked his fans in 2018 by making a surprising return to Twitch, the streaming platform he tried to give a shot in 2014 and dropped after a few broadcasts.
Many viewers thought this would be the end of a remarkable YouTube career, especially taking into account that Doblas took almost a year off from uploading around that same period, with the creator citing increased anxiety due to his popularity. Luckily for his fans, this was not the case.
The Spanish icon managed to replicate his YouTube success on Twitch, gaining 5.2 million followers and counting. Almost two years after his return to Twitch, Rubius is now the sixth most followed channel on the platform, recently surpassing Twitch icon Imane "Pokimane" Anys in the process.
In March 2018, months before his extended break, ElRubius hit a historic milestone while organising a Fortnite tournament with famous Spanish speaking streamers and content creators, netting over 1 million peak viewers during the event during the YTBattleRoyale.
Seeing the impact a personality like Rubius has, we imagine the impact of his announcement will shake the streaming world as few things could.