Bonchan's entire run was through the Winners' Bracket, never falling into the Losers' Bracket and only losing two games in the Top 8 before the Grand Final.
After cruising through the semifinal and Winners' Final against Derek "iDom" Ruffin and DC "Infexious" Coleman respectively, the grand final saw Bonchan face Big Bird, an opponent ten years his junior, who had fought hard through the Losers' Bracket.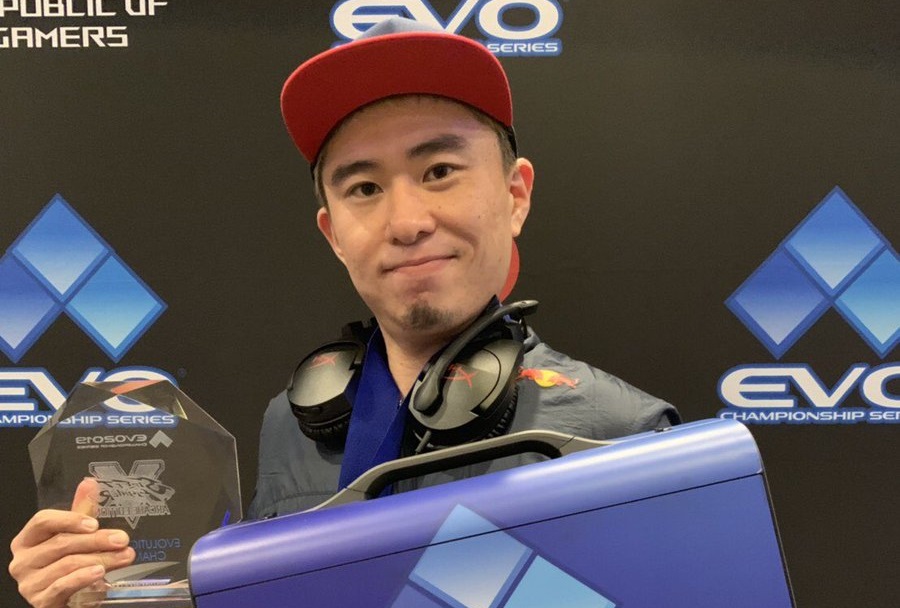 It was far from an easy match for Bonchan. With Big Bird's Rashid looking untouchable, Bonchan was 0-2 down as Karin was failing to have any impact. Clawing it back to 2-2, the dynamic and pace shifted, with Bonchan fighting to deny the reset. A landed Critical Art from Rashid was not enough to bring Big Bird back into contention in the final round and experience came out on top, with a 3-2 result and the EVO trophy for Bonchan.
The victory adds a Super Premier to Bonchan's recent streak of consecutive Premier success, with an EVO trophy finally won after a defeat back in 2014 to Olivier "Luffy" Hay. While he was won and placed highly various events over the last four years, 2019 was only his second shot at an EVO title.
In that time, Bonchan has managed to demonstrate his abilities with multiple characters. The title of 'The King of Sagat players' in his home nation was well-earned, leading his to success throughout the lifespan of SF4.
Bonchan initially picked Ryu for competitive play at the launch of SFV, but failed to find success. Instead, after experimenting with the character more towards the end of SF4, Bonchan decided to play Nash. In time, he became the best Nash player in the world and claimed multiple titles.
Despite winning events with Nash, his switch back to Sagat as a main has aligned with his current, biggest victories and this was seen by the audience and his opponents alike at EVO.
Bonchan now sits within the top ten esports winners in Japan in terms of prize money, overtaking fellow SFV player Kumada "Itabashi Zangief" Hiromiki, a two-time EVO champion in Virtua Fighter.
What did you think of Bonchan's win at EVO? Let us know in the comments!