2013's Smash Brother's documentary, a thorough retrospective of Super Smash Bros Melee's first years as a competitive scene, injected new blood into the community, more notably inspiring the now best player in the world, Zain Naghmi, to pick up a GameCube controller. 
Now, the Metagame Documentary, sequel to the critically acclaimed nine-part series produced by Travis Beauchamp, will look to do the same when it premieres on 11th December, with its first three parts being broadcasted back-to-back on the official Metagame Twitch channel.
While the original documentary explored the initial years of Melee and the pioneers that brought the scene to life, including names such as Ken Hoang, Daniel "ChuDat" Rodriguez, Christopher "PC Chris" Szygiel, and more, this new series will continue to narrate Melee's rise and fall, with more contemporary names for newer fans to spot, including the Five Gods.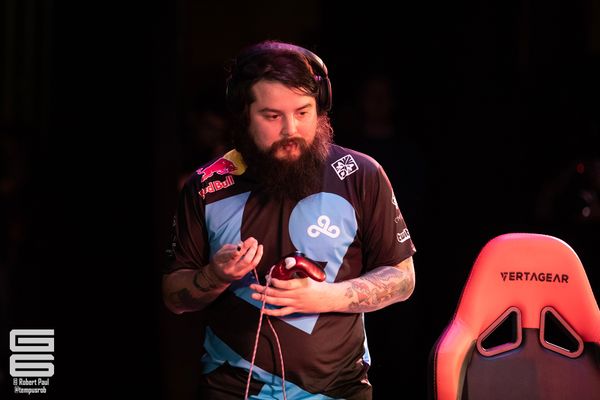 C9's Joseph "Mang0" Marquez is one of the most popular Five Gods (Picture: Genesis)
From Revival of Melee, a tournament held in 2009 to massive success, reigniting the flame of the community, sparking the resurgence of the platform fighter, up until Evo 2018, Melee's last appearance in the grandest stage the FGC has to offer, Metagame Documentary will be a treat for new and old fans alike.
More than that, it comes at a time where the Smash community, and Nintendo fans as a whole, are struggling with coming to terms with the decision's the company has made in recent weeks.
From the cancellation of The Big House tournament due to a Nintendo cease and desist letter, as the company cited Slippi, a third-party mode that allows Melee to be played with online functionalities such as rollback netcode as an "illegal mod" that tampers with their intellectual property, to shutting an official Splatoon 2 tournament stream for showing support to their sister community, fans are unhappy and dissatisfied like never before.
Metagame Documentary - Schedule
The premiere of the nine-part series will happen from December 11th to the 13th, with three episodes premiering each day. You can watch them all over at Metagame's official Twitch channel.
Here's the full schedule:
Dec 11: Ep 1-3. Start times: 2:00pm PT/5:00pm ET/ 10:00pm GMT
Dec 12: Ep 4-6. Start times: 2:00pm PT/5:00pm ET/ 10:00pm GMT
Dec 13: Ep 7-9. Start times: 2:00pm PT/5:00pm ET/ 10:00pm GMT